The Truth About Lil Durk's Future Plans For His Hometown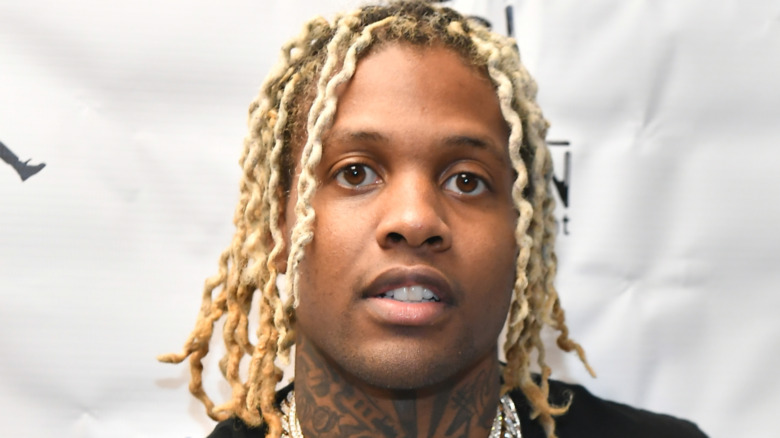 Paras Griffin/Getty Images
Aside from cities such as New York City or Atlanta, there is one city that has made a huge impact on the hip-hop industry, and that's none other than Chicago. Chicago is the birthplace of the original "drill" genre of rap, and it has grown widely popular in recent years. Thanks to Chicago's drill scene, we have different variations of the genre, including New York drill (popularized by Brooklyn rappers 22Gz and the late Pop Smoke) and British drill.
Behind its thriving hip-hop scene is years of gang violence and crime, especially in the once-dangerous neighborhood of Parkway Gardens, or "O-Block" — which is informally named in memory of late Odee Perry, a 20-year-old resident who was fatally shot by a rival gang member. Many artists' careers and childhoods began in the infamous community, such as Chief Keef and the late King Von. Believe it or not, former First Lady Michelle Obama also grew up in the same area. O-Block remains important to many, including Lil Durk. Here's his future plans for the coveted Chicago town.
Lil Durk is interested in buying O-Block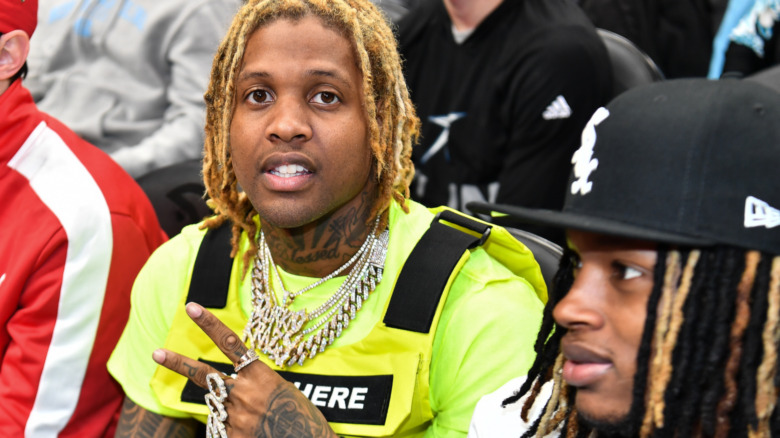 Paras Griffin/Getty Images
Lil Durk's career has undeniably flourished in recent years. The Grammy-nominated artist clearly has tunnel vision on his next moves, involving both his career and his hometown. In late April 2021, the "Finesse Out The Gang Way" rapper responded to a tweet that says Parkway Gardens is up for sale. He tweeted, "I'll buy it. Don't matter how much it is."
According to the Chicago Sun-Times, Parkway Gardens is made up of 694 apartments in three separate buildings atop 13 acres of land between 63rd and 65th street (you may remember King Von's popular phrase about 63rd street). Related Midwest, a real estate and development company, listed the affordable housing complex for sale. The company says whoever buys the property will receive a "contract with federal housing authorities that ensures subsidized rent for years to come."
Related Midwest released a statement in regards to the listing. "During our time managing Parkway Gardens, we are grateful to have been able to provide fundamental upgrades while also partnering with community organizations to bring new programs and services to residents," the statement read. "We are actively seeking new leadership who will build upon our efforts and continue maintaining the property as affordable housing for years to come." If Lil Durk purchases the complex, we definitely can call it a full circle moment.