What Prince Harry Said During His Latest Public Speech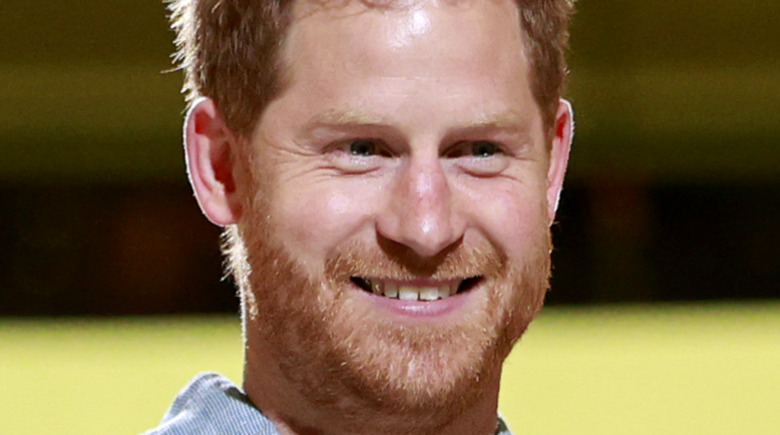 Emma Mcintyre/Getty Images
On May 2, Prince Harry made his first official public appearance since he returned to the United States following his grandfather's funeral, according to ITV. The Duke of Sussex was on-hand for the "Global Citizen's VAX Live: The Concert to Reunite the World," which was pre-taped, according to People magazine. Harry gave a speech at the event, which featured "the biggest names in music and politics. Its aim is "to inspire vaccine confidence worldwide and help get the COVID-19 vaccines to everyone, everywhere."
Harry has laid relatively low since returning from the UK on April 20. Although he was spotted out to lunch with philanthropist Wallis Annenberg shortly after his return, he has presumably been spending time at home with his wife, Meghan Markle, who is pregnant with the couple's second child, and their toddler son, Archie. Harry and Meghan are serving as Campaign Chairs for the initiative. In his speech, Harry thanked frontline workers for their hard work and dedication throughout the pandemic. "Tonight is a celebration of each of you here, the vaccinated frontline workers in the audience and the millions of frontline heroes around the world. You spent the last year battling courageously and selflessly to protect us all. You served and sacrificed, put yourselves in harm's way and with bravery knowing the costs. We owe you an incredible depth of gratitude, thank you," he began. Keep reading to see what else Harry said.
Prince Harry urged the public to keep those who are still suffering amid the pandemic in mind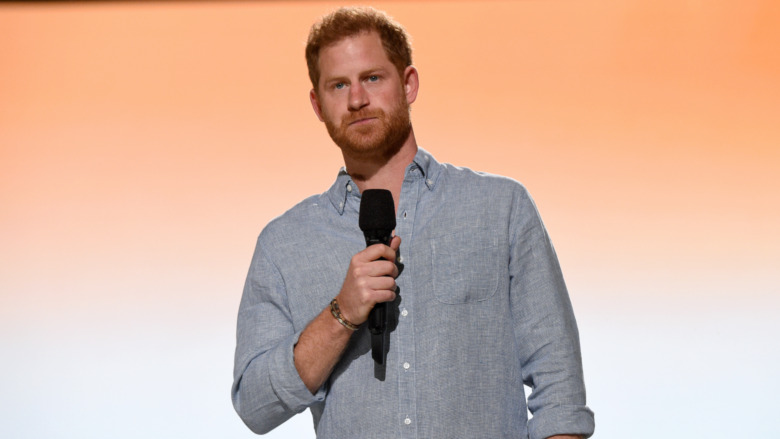 Kevin Mazur/Getty Images
Prince Harry went on to say that the "pandemic cannot end" until the vaccine is "distributed to everyone everywhere," according to People. He added that the vaccine should know no borders — as the coronavirus doesn't — and that the vaccine "must be accepted as a basic right for all." Toward the end of his speech, Harry took on a more serious tone, as he mentioned that there are still people in the world, specifically in India, who are still having a hard time due to the pandemic.
"None of us should be comfortable thinking that we could be fine when so many others are suffering. In reality, and especially with this pandemic, when any suffer, we all suffer. We must look beyond ourselves with empathy and compassion for those we know, and those we don't. We need to lift up all of humanity and make sure that no person or community is left behind. What we do in this moment will stand in history and tonight, we stand in solidarity with the millions of families across India who are battling a devastating second wave," Harry said, according to People.
"Global Citizen's VAX Live: The Concert to Reunite the World," will be televised on May 8. There will be appearances by Jennifer Lopez, President Joe Biden, Eddie Vedder, and Meghan Markle, to name a few, according to Mercury News.