Dwayne Johnson Reveals People Used To Think He Was A Girl. Here's Why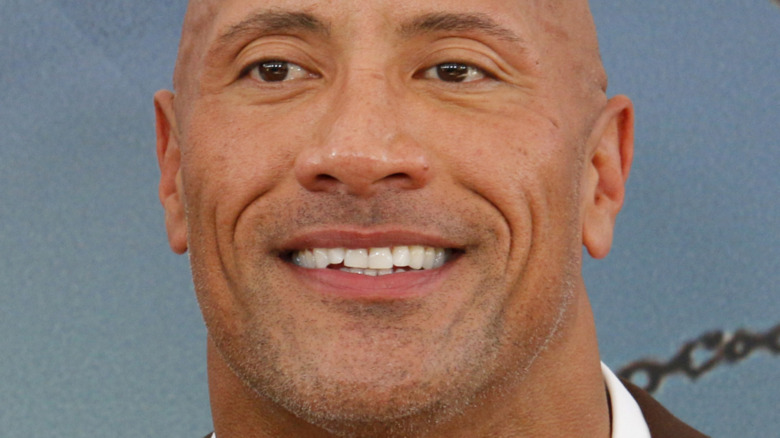 Shutterstock
Dwayne Johnson is one of the most macho and buff actors in Hollywood, but his handsome looks and chiseled body were not always with him. Johnson is one of the most well-known actors in the business, and he's achieved mounds of success. Per IMDb, Johnson — who fans also lovingly refer to as "The Rock" — began his highly-touted career in 1999, appearing as his father, Rocky Johnson, on "That 70's Show." Before that, Johnson appeared in plenty of WWF videos and promos before his acting career really flourished.
Over the years, the actor has transformed his body for plenty of roles. According to Men's Health, the actor began working out when he was 12 years old. His father, who was also a pro-wrestler, would push his son from an early age. At first, Johnson would go and watch his father and his pals workout, but eventually, the actor got invited on one condition. "Listen. You're gonna work your a** off. I don't want any bulls**t,'" his father told him. Johnson told the outlet, "He goes, 'Whatever you put on the bar, when we do bench press, you have got to push it up. Whatever weight you choose, you've got to push it up, out of the hole." 
Johnson also said that his father would often remind him not to worry about people looking at him. "Don't ego train. Don't ever train for your ego," he shared. Keep scrolling to find out more about Johnson's childhood.
Inside Dwayne Johnson's surprising confession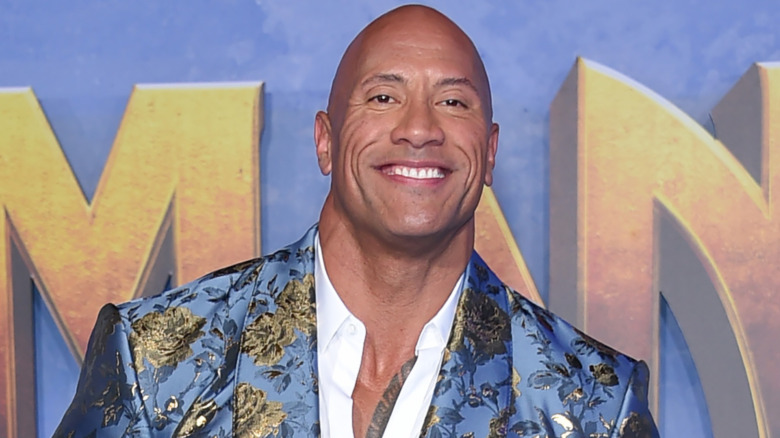 Shutterstock
Dwayne Johnson is no stranger to being candid in interviews, which is why it didn't come as a surprise that he opened up during a chat with the "Today" show's Willie Geist in May 2021. The star talked about a variety of topics with Geist, including some that proved to be very surprising. 
According to Johnson, he went through a period where some people mistook him for a girl — primarily because of one of his features. One instance came on a bus when he was in fifth grade. "I sit down next to a kid, and within 60 seconds, he goes, 'Can I ask you something?'" he recalled. "I said, 'Yeah.' He goes, 'Are you a boy or a girl?'" 
The actor elaborated further, sharing that some people were simply confused about his luscious mane. "I would say between the ages of 7 and 11, people thought that I was a little girl because I had really soft features and I had really soft Afro hair," he revealed. His sitcom, "Young Rock," details a lot of those moments. 
Johnson, who is half-Black and half-Samoan, grew up with a famous wrestler for a father. He also shared that his show will follow different events from his childhood. "I have had a Forrest Gump-ian childhood growing up," Johnson told Geist, while admitting his family used to live paycheck to paycheck. 
We have to applaud how far he's come!