Here's How Much Jameela Jamil Is Really Worth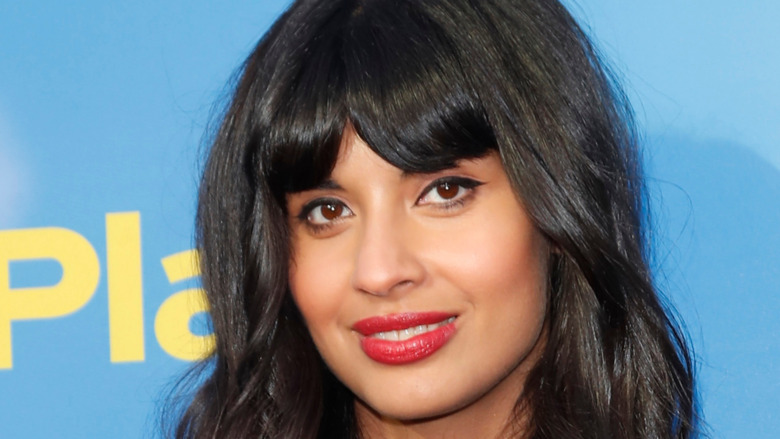 Shutterstock
Jameela Jamil might be best known for her role on NBC's "The Good Place," but she has so many other proverbial irons in the fire that she likely never stops working. Jamil started out as a well-known television presenter in the U.K. and she's translated that career over to American TV as well. In addition to her numerous acting credits, she acts as a host on "The Misery Index" and a judge on "Legendary," per IMDB, in addition to her podcast, "I Weigh." 
The star, who now lives in Los Angeles, is also no stranger to controversy. She speaks out often about body positivity and against airbrushing, diet fads, and the like. Jamil also came under fire for being accused of "virtue signaling" for personal gain, per The Guardian. As she told the outlet in 2020, "It's not an easy path. You get hurled up on to a pedestal and it always feels a bit like a trap — it's very high, it's easy to slip off and it's a long way down. I'm just learning, I'm not the authority on anything."
Luckily, her public opinions haven't affected her career — or her bank account. 
Jameela Jamil lost all her money at 30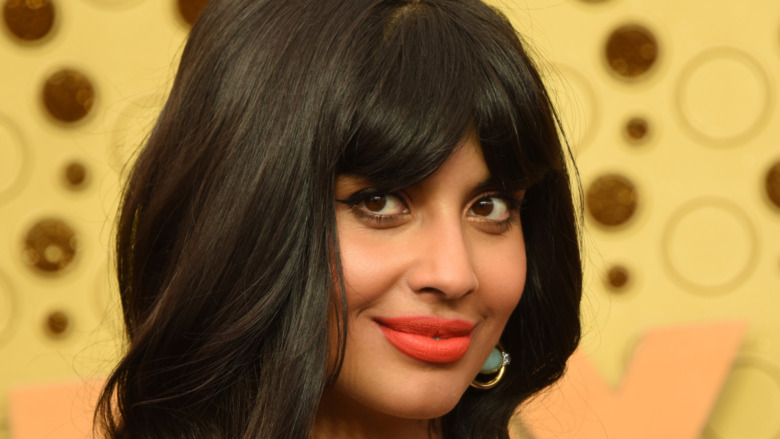 Shutterstock
Jameela Jamil's career wasn't always as successful as is it now. Per Celeb Worth, Jamil is currently worth $3 million (The Things pins her at $2 million). But those millions are likely due to the fact that she was cast on a hit primetime show that launched her into stardom in the U.S. 
According to Jamil, she made a ton of financial mistakes in her past that landed her in the red. "At 30, I kind of lost all my money. Thirty was the rock bottom, was having no money," she told People in 2019, while promoting her partnership with the financial services app, Credit Karma. She told the outlet that she grew up poor, but started making money around 22 years old when she started in show business. Still, she would overspend, namely because she felt bad for having more than her friends and would pick up checks and make little loans to them to make herself feel better. She also turned to online shopping in order to self-medicate her depression, Jamil said. 
She added, "There are so many things that stand against you if you have a bad credit rating. You are banned from so many important things pretty much for life, and so I want to do whatever I can to promote this message." Jamil is always well intentioned at the very least. Hopefully she's learned enough to keep her millions safe and sound.