Who Is Eddie Vedder's Wife, Jill McCormick?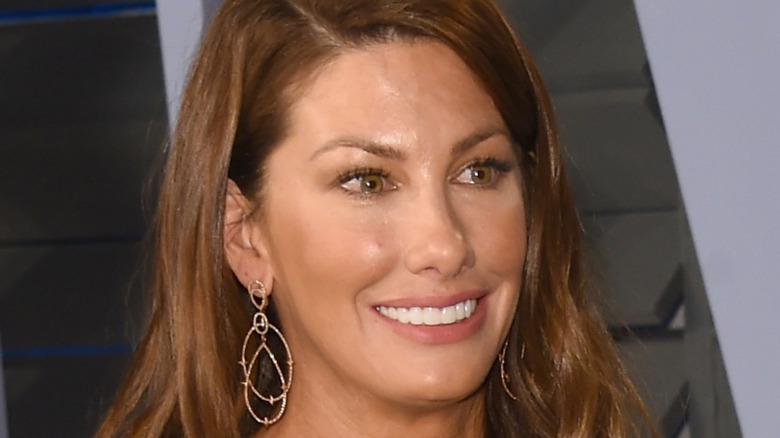 J. Merritt/Getty Images
When we think about guys living the rock 'n' roll lifestyle, we picture rock stars having a revolving door of women in every city they visit. But for the majority of his mainstream career, Pearl Jam frontman Eddie Vedder has been going steady. Alternative Nation reports that Vedder married his first wife Beth Liebling in Rome in 1994, but the couple had been dating since 1983! They divorced in 2000, which Vedder told Rolling Stone "devastated" him.
But then, he met model Jill McCormick. Vedder had previously made his opinion on models clear in the Pearl Jam song "Satan's Bed." He sings, "Model, role model, roll some models in blood / Get some flesh to stick so they look like us." Despite his preconceived notions, Vedder fell in love. "Look, the person I fell in love with, [modeling] happened to be her job," he told Rolling Stone. "There were a couple days where it was like, 'Wow, this seems contradictory.' It had to pass a harder test than falling in love with just anyone. And it did."
The couple began dating in 2000 and had two daughters before finally marrying in 2010, per People. So who is Jill McCormick, and what has she been up to?
Jill McCormick has gone from model to model citizen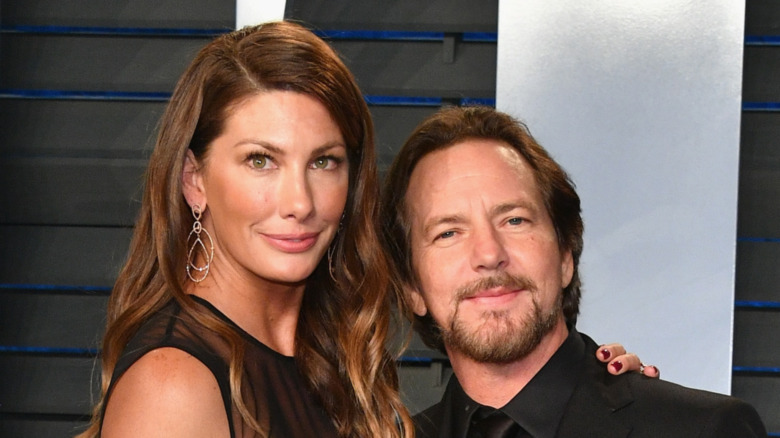 Dia Dipasupil/Getty Images
Jill McCormick has turned her life to philanthropy. According to her Instagram bio, she is a Global Citizen Ambassador and Vice Chairman at the EB Research Partnership, which is dedicated to finding a cure for Epidermolysis Bullosa, a rare life-threatening skin condition. McCormick and Eddie Vedder co-founded the charity, which in November 2020 raised $1.8 million with a star-studded virtual event.
McCormick is also working with Global Citizen on Vax Live, a pro-Covid vaccine event billed as "The Concert to Reunite the World." In a post about the event on May 1, 2021, she wrote, "So ready for this!! Just being at a sound check was the greatest feeling and being #vaccinated so we can reunite for live music ... incredible."
McCormick seems to have passed the philanthropic gene down to her daughter Olivia. Per Olivia's Instagram bio, she is a Global Citizen Youth Ambassador, an ambassador for the EB Research Partnership and Pura Vida Bracelets, and co-host of "Let's Talk," an IGTV interview series featuring a wide range of activist and celebrity guests, from Gloria Steinem to Leslie Jordan.