How Much Is Becky G Really Worth?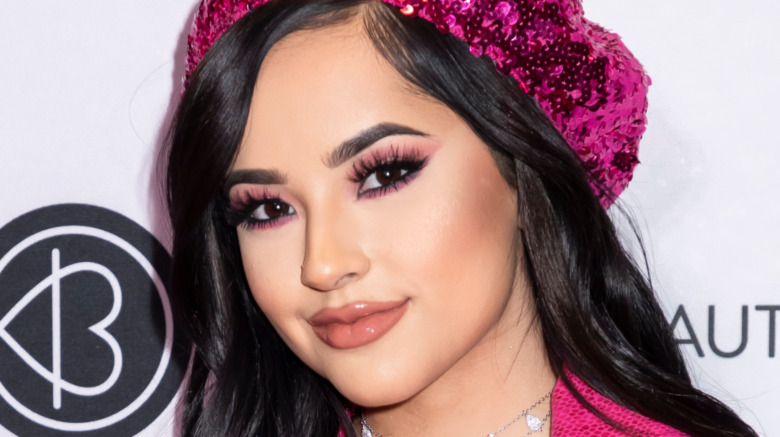 Shutterstock
Becky G — whose full name is Rebecca Marie Gomez — found success at a young age, but it did not come easy. Her breakout hit was 2014's "Shower" when she was a teenager, but the singer and rapper had been working on her career since she was 9-years-old. "Looking back, even going back to the 9-year-old Becky and starting off with this dream, of course you wish for moments like this," she told Entertainment Tonight in December 2018.
Prior to becoming a music sensation, Becky and her family experienced financial hardships. After fiscal setbacks put them behind on house payments, the singer's family moved into her grandparents' garage. They lived there for over two years as Becky began working in entertainment. "When I was doing all this acting stuff, all these kids like assumed, 'Oh, my God, you're on TV, and you probably have a lot of money," she told VC Star in August 2013. "And I was living in a garage."
The "Morales" singer's mother, Alejandra Gomez, believed living in the garage was a blessing in disguise. "But I feel like if we wouldn't have lost our home, we wouldn't be back in L.A., where Becky was able to find her dream, find her niche," she said to VC Star.
Becky's collaboration with famed (and controversial) producer Dr. Luke for "Shower" put her name on the map, but that was only the beginning of her success.
Money doesn't matter much to Becky G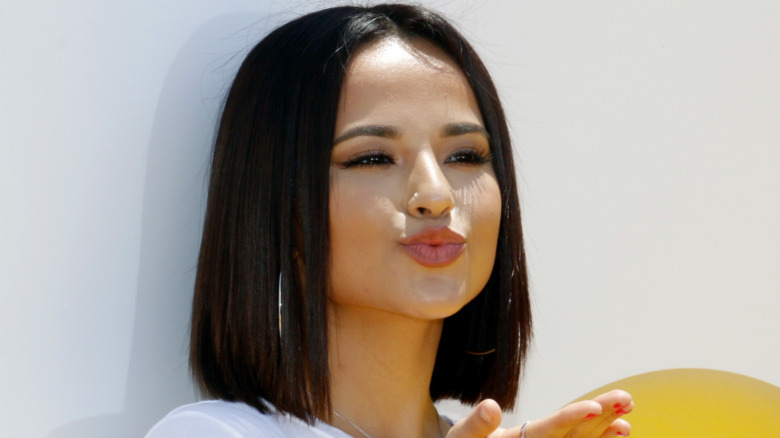 Shutterstock
Becky G does not forget her humble roots, and even though she has a net worth valued at approximately $7 million, as per Celebrity Net Worth, the singer is not motivated by accumulating wealth. "Money is one thing and I've never been one to put my value into a dollar amount because I come from nothing, I'm good with nothing," she revealed to E! in October 2020. "My value isn't based off what is in my bank account."
Outside of a prominent dual-language music career, Becky has made money through sponsorship deals such as her contract with Covergirl which she signed at only 16-year-old, via Business Wire. Becky has also dipped her toes in the world of acting. She portrayed Trini, the Yellow Ranger, in 2017's "Power Rangers" movie reboot. As covered by Teen Vogue, Becky's Trini carried extra significance as that was the first LGBTQ character in the franchise's history. The multi-faceted entertainer has been vocal in fighting for equal pay within the industry as well. "I gotta work extra hard to make sure that I make up for the fact that I'm the brown girl in the room," she told E!
Even though her personal wealth has continued to grow, Becky has never forgotten her early hardships. As she told Fox News in May 2016, "I feel very lucky, but I think that no matter how much success comes my way, I'm always gonna live like I'm broke."