Good News Just Dropped For Black Panther Fans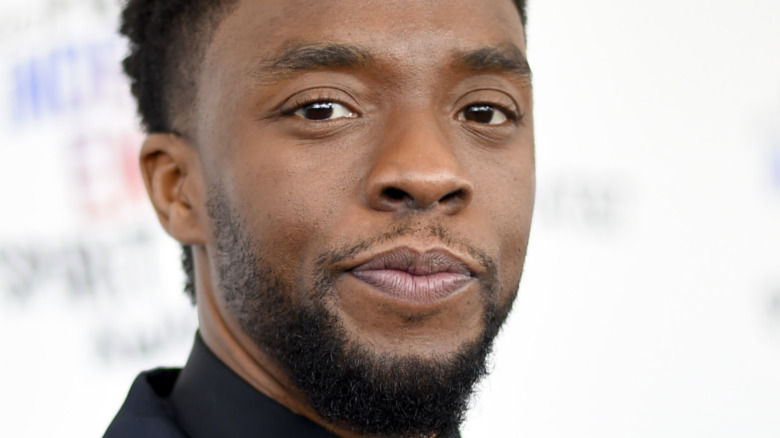 Kevin Mazur/Getty Images
The sequel to "Black Panther" is on its way, and fans just can't wait! The first film, which debuted in 2018, brought in over $1.3 billion globally, according to Time, and starred the late Chadwick Boseman as King T'Challa, aka the Black Panther. Boseman tragically died of colon cancer in 2020 at the age of 43-years-old. Upon his death, fans mourned the death of the first black superhero to hit theaters, and some petitioned for Marvel to uphold his legacy by recasting the role, which would continue T'Challa's incredible story and impact.
"If Marvel Studios removes T'Challa, it would be at the expense of the audiences (especially Black boys and men) who saw themselves in him," read the petition, according to Entertainment Tonight. "That also includes the millions of fans who were inspired by the character as well. By not recasting, it could stifle the opportunity for one of the most popular, leading Black superheroes to add on to their legacy. The #1 way to kill a legend, is to stop telling their story." However, Marvel said it would not recast or recreate Boseman's role in the forthcoming sequel.
So what else do we know about the sequel? On May 3, more details came to light — keep on reading for more info.
The Black Panther sequel is sure to be a summer hit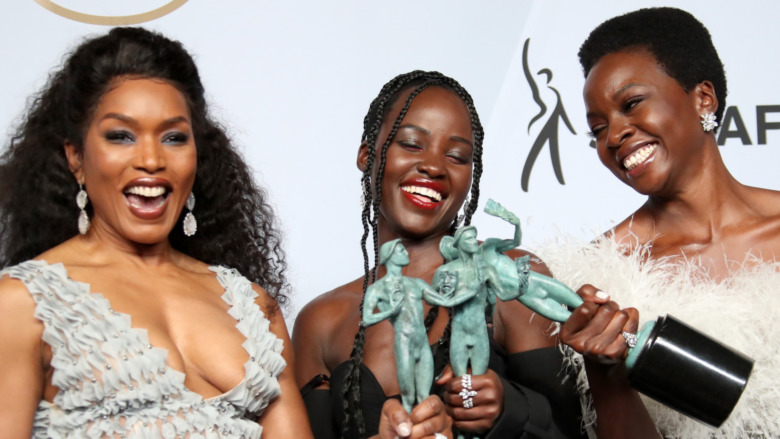 Dan Macmedan/Getty Images
In a big reveal video, the Marvel Cinematic Universe announced that the sequel to 2018's "Black Panther" will be titled "Black Panther: Wakanda Forever." The sneak preview clip also gave Marvel superfans a look into other upcoming films like "Black Widow," "Eternals," and "Spider-Man: No Way Home".
What wasn't addressed in the announcement is who would take on the lead role in the upcoming "Black Panther: Wakanda Forever." As the storyline goes for the film, the Black Panther is the chosen protector of Wakanda, so in theory, Marvel can pick from the cast of beloved characters from the first feature film. 
"'Black Panther', that was [Chadwick Boseman's] movie," director of the film Ryan Coogler previously told The Hollywood Reporter. "He was hired to play that role before anybody else was even thought of, before I was hired, before any of the actresses were hired. On that set, he was all about everybody else." The director noted upon Boseman's death that the actor "wouldn't have wanted us to stop" filming the sequel. "You've got to keep going when you lose loved ones," added Coogler. Lupita Nyong'o also spoke about her role in Black Panther 2, saying that she was excited to "honor" her late co-star despite the difficult grieving process.
Fans can expect to watch the sequel on the big screen come July 2022.