Did Khloé Kardashian Just Make A Big Change In Her Relationship With Tristan Thompson?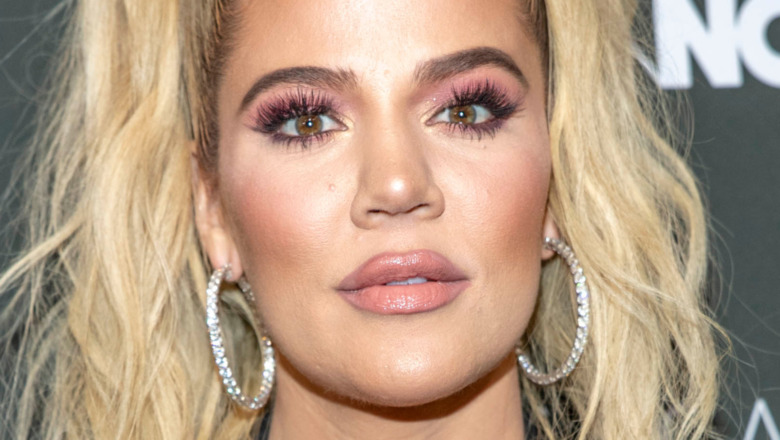 Shutterstock
Khloé Kardashian's relationship with Tristan Thompson, the father of her daughter True, has been quite a journey, which we know because we've all been on it with her (more or less). And it looks like, once again, there may be an important update in the romantic saga we just can't stop watching.
According to Us Weekly's timeline of the relationship, Khloé and the NBA star first got together back in 2016. They were soon photographed cuddling and canoodling all around town, and Khloé made it clear she was in love. When the reality star revealed she was pregnant in a December 2017 Instagram post, it seemed like nothing could keep these two kids down.
Until, of course, a video surfaced of Thompson cheating on Khloé mere days before she was set to give birth in April 2018. And who can forget the couple's biggest dust-up? In early 2019, Thompson reportedly cheated on Khloé with her sister Kylie Jenner's now ex-best friend, Jordyn Woods. The couple have been down and up, and up and down since the beginning, but they seemed to finally be on decent footing at last — until the latest bombshell. 
Scroll on to find out what we know. 
Khloé may have finally had enough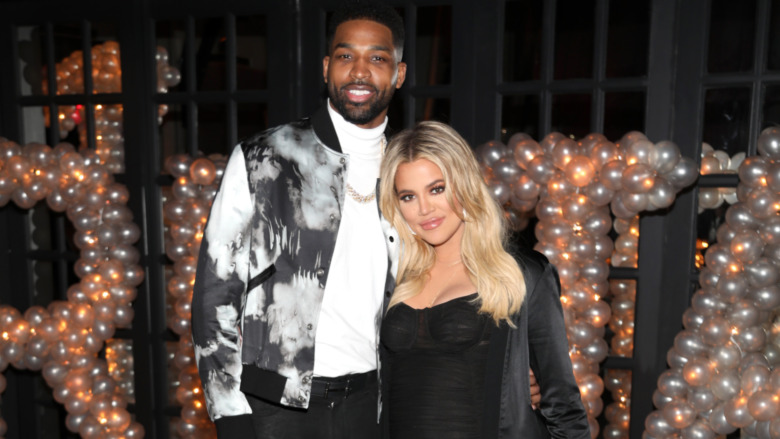 Jerritt Clark/Getty Images
Khloé Kardashian's gargantuan diamond engagement ring is kind of hard to miss, which is probably why fans immediately began speculating about her relationship status when she posted to her Instagram Story in early May 2021, and the rock was noticeably absent.
As the Daily Mail notes, the case of the missing diamond comes right on the heels of model Sydney Chase's claim that she slept with Tristan Thompson while he was still with Khloé. However, at the time, he allegedly told Chase he was single. As of this writing, neither Khloé nor Thompson have publicly commented on the claims, so there's no way to confirm or deny with any certainty whether she's telling the truth. However, given Thompson's history, it would hardly be the most shocking news in the world.
Chase also apparently took to Instagram to share a screenshot of a DM from Khloé herself, according to The Shade Room, but later deleted the post. So, does this mean that Khloé has, once again, kicked her cheating fiance to the curb? Only time (or Chase) will tell.