Here's How Much Bill Whitaker Is Really Worth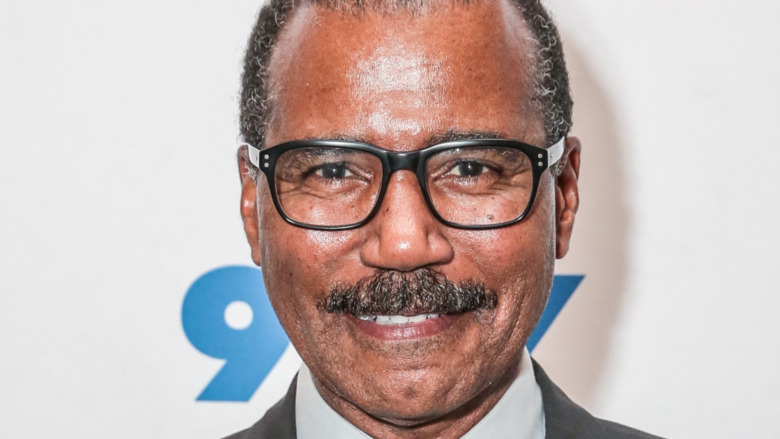 Cj Rivera/Getty Images
As the continued search for late "Jeopardy!" host Alex Trebek's permanent replacement forges on, the show's Twitter account announced its seventh guest host as "60 Minutes" correspondent Bill Whitaker. The seventh in a long line of guest hosts since Trebek's 2020 death, which has included the likes of Katie Couric and Anderson Cooper, Whitaker was initially shocked at the fanfare over the guest-hosting spots alone.
"I have been really blown away by the coverage this all gets. I truly did think, silly me, that I was going to be a 'Jeopardy!' guest host and carry on with my life as usual," he admitted in a recent interview, per Decider. Whittaker went on to add that merely guest-hosting the long-running trivia show gets one, in his observations, "gossiped about... tweeted about, they're in People magazine." 
In a May 3 interview with The Washington Post, Whitaker revealed more about the details of his guest stint, as well as the meticulous detail infused into the planning of each of the game show's episodes. Hosting 10 shows over the span of two weeks, Whitaker had filmed five per day, according to the site, with even the rehearsals shrouded in complete secrecy. As Whitaker professed, his 10 "Jeopardy!" episodes offer a brief "change of pace" from his normal job. So let's take a look at how much the newsman has accrued in his career over the years. This is how much Whitaker is worth in 2021.
His veteran news career has earned Bill Whitaker a comfortable living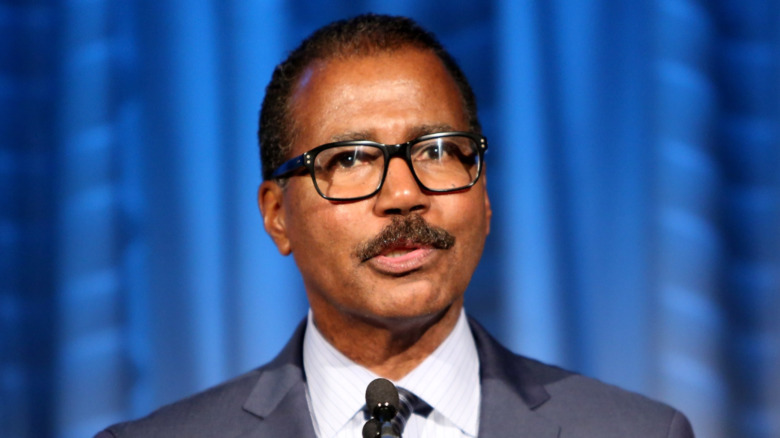 Monica Schipper/Getty Images
"Jeopardy!" guest host and "60 Minutes" correspondent Bill Whitaker is worth a cool $1 million as of June 2020, Featured Biography reported. After a 40-year career in news, Whitaker was earning roughly $100,000 per year (standard salary for a CBS news correspondent, per Featured Biography). Beginning as a producer at a public San Francisco TV station in 1979, Whitaker found a solid foundation at CBS News in 1984, going on to cover historical political campaigns at "CBS Evening News," like George W. Bush's 2000 presidential run. 
His tenure with the broadcast company has afforded Whitaker a lifestyle of luxury. After all, when he packed his bags to join "60 Minutes" in Manhattan in 2015, he had listed his 2,364 square feet, three-bedroom Los Angeles home at almost $2 million, the Los Angeles Times reported. Not too shabby either was the post-move Harlem apartment he acquired that overlooks Central Park — an indication of primo real estate — as featured in a 2017 New York Times profile. "You can see all the way down to One World Trade Center. At night, it's like a jewel box," Whitaker said of his enviable window view. 
Whether in a suburban L.A. sprawl or urban jungle like New York, Whitaker — and his career — seems to fit in everywhere. As a colleague told The Los Angeles Times in 2016, "Anywhere he went he brought calm and strength."