The Truth About Bill Whitaker's Wife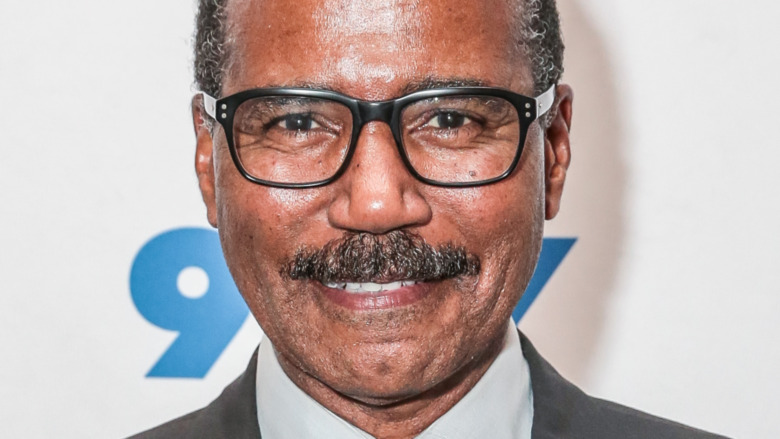 Cj Rivera/Getty Images
"Jeopardy!" has been in a bit of tailspin since the death of its longtime host, Alex Trebek. Trebek was at the helm of the iconic game show for more than thirty years before succumbing to his long battle with pancreatic cancer in the fall of 2020.
This left "Jeopardy!" producers in a tricky situation. Who could fill Trebek's shoes? To bide their time while they figured it out, producers called on a slew of celebrities and former contestants to take on the role. Short-term hosts included Anderson Cooper, Katie Couric, and Aaron Rodgers.
The most recent addition to the bunch is Bill Whitaker, a journalist best known for his work on "60 Minutes". According to Whitaker, the whole thing has been a little overwhelming. "I have been really blown away by the coverage this all gets. I truly did think, silly me, that I was going to be a 'Jeopardy!' guest host and carry on with my life as usual," Whitaker told The Washington Post. "But these hosts: They're gossiped about, they're tweeted about, they're in People magazine, the Hollywood Reporter. I'm going, 'Oh my God, I had no idea that this was going to be this wild and crazy.'"
Long story short: Whitaker has been getting a lot of attention, and it's got fans wondering about other aspects of his life, like his longtime wife, Terry Whitaker. What's up with her, and what does she think about this new level of celebrity? Read on to find out.
Bill Whitaker's wife had some thoughts about his joining "Jeopardy!"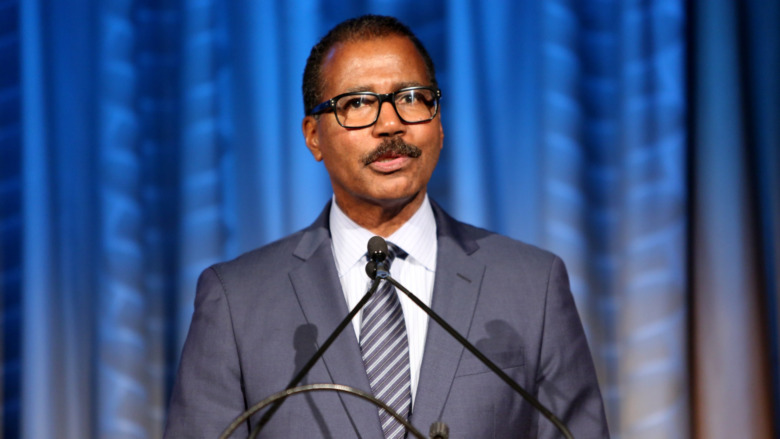 Monica Schipper/Getty Images
As an interim host on the long-running game show, Bill Whitaker's brief role on "Jeopardy!" is more than just a fun side job for a longtime fan. Whitaker will be the first Black man ever to host "Jeopardy!", making the brief career move historically significant, per Outsider.
As detailed above, Whitaker was a bit surprised about the attention that came along with agreeing to be a "Jeopardy!" host, but then again, he can stomach it, as he's spent his career in the public eye. On the other hand, his wife, Terry, is incredibly private, and little is known about Bill's mysterious other half. What we do know is that the two share an apartment overlooking Central Park, per The New York Times, and Terry was instrumental in convincing Bill to join the show.
"'Jeopardy!' is my wife's and my favorite show," Bill said in a 2021 interview regarding his upcoming "Jeopardy!" appearance. "Every night I'm home, we watch 'Jeopardy!'" he gushed. "We try to answer the questions, we have a little thing, we put it on pause, we talk it over, and we see if we've got the right answer, and we come back, and often we don't, but we love it."
Bill was conflicted about whether or not to accept, though, so he sought advice from his wife. "She said, "Of course you should [take the offer]. This will be terrific. You'll have a great time. You'll have fun, go do it.'"