Jeopardy! Announces Its Final Group Of Guest Hosts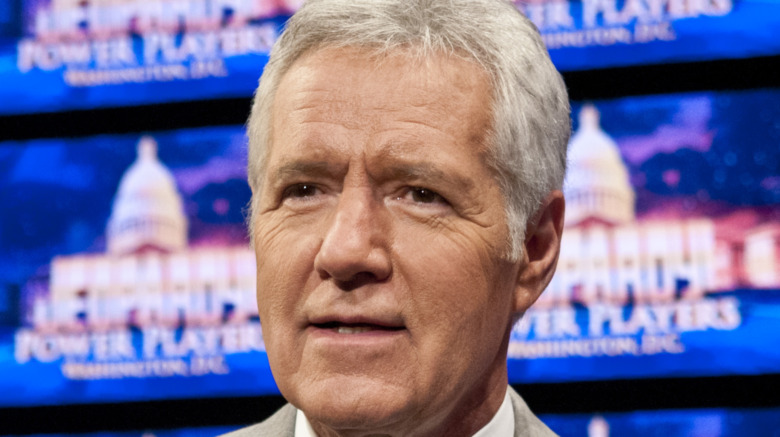 Kris Connor/Getty Images
Season 37 of "Jeopardy!" has featured a series of guest hosts in the wake of original host Alex Trebek's death at 80 from pancreatic cancer.
Soon after Trebek's death in November 2020, fans began to wonder who would replace the beloved host on the show. The all-time "Jeopardy!" champion Ken Jennings was the first to serve as guest host. By February 2021, show producers announced the initial lineup of interim guest hosts who would fill the void while they worked to secure a new full-time host. Among the list of initial guest hosts included journalists Katie Couric, Samantha Guthrie, Anderson Cooper, and Bill Whitaker, NFL champion Aaron Rodgers, actor Mayim Bialik, health expert Dr. Oz, and Dr. Sanjay Gupta. The show's executive producer Mike Richards also served as a guest host and spoke highly of Trebek. 
"Alex was a legend, revered by all of us," Richards said, per the New York Post. "I want to thank our guest hosts, who will not only help all of us celebrate his great legacy, but also bring their own touch to the show." Each guest host would help raise money for the charity of their choice. "The amount donated will equal the cumulative winnings of the contestants that compete during the weeks they serve as guest host," a statement read. 
There was increased fanfare over the second lineup of hosts thanks to one TV star in particular.
Levar Burton's petition to host Jeopardy! succeeded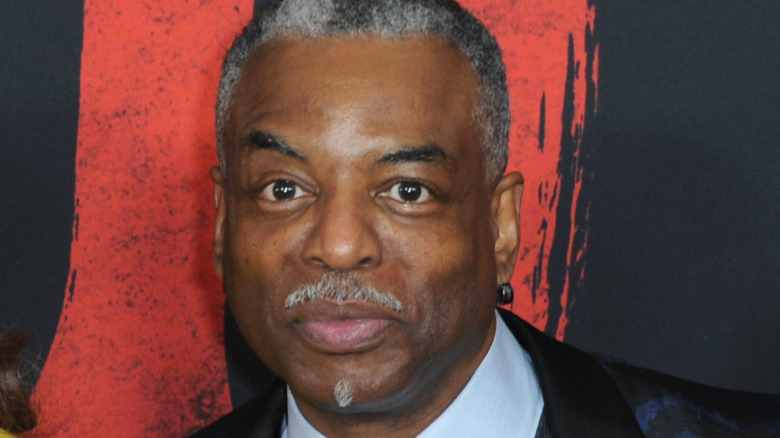 Albert L. Ortega/Getty Images
Many were excited to see Levar Burton's name among the list of final guest hosts for "Jeopardy!". The show had been entertaining a series of guest hosts after Alex Trebek's death, but following a successful social media campaign to secure a hosting position, "Reading Rainbow" and "Roots" star Levar Burton became a popular pick among fans. 
He promoted a petition that received over 246,000 votes from viewers in support of Burton replacing Trebek. "Leaving this here in the event the powers that be are listening...," the "Star Trek: The Next Generation" star tweeted along with a link to a petition that aimed to "Make LeVar Burton the next host of Jeopardy!"
After a few weeks of patiently waiting, the show tweeted the lineup of guest hosts on April 21 — and there was Burton. The Emmy Award winner is set to host a full week of episodes. "THANK YOU... to all y'all for your passionate support," Burton tweeted after the announcement. "I am overjoyed, excited, and eager to be guest-hosting 'Jeopardy!,' and will do my utmost best to live up to your faith you in me. YOU MADE A DIFFERENCE! Go ahead and take my word for it, this time."
Others included on the list of guest hosts were "GMA" anchors George Stephanopoulos and Robin Roberts, financial journalist and former "Celebrity Jeopardy!" champion David Faber, and sportscaster Joe Buck. But it was Burton's casting that proved the power of social media.