The Truth About Jameela Jamil's Relationship With James Blake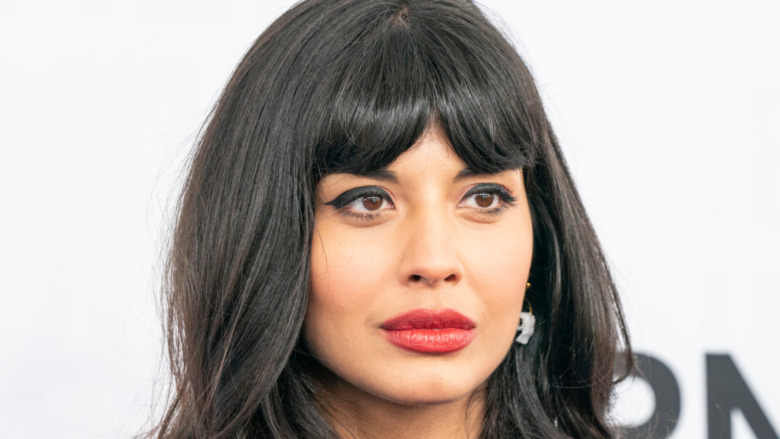 Shutterstock
"Good Place" star Jameela Jamil has made a name for herself as an advocate for social justice and body positivity, but when she isn't reprimanding those who project an unrealistic beauty standard, she is kicking back with her singer-songwriter boyfriend, James Blake.
Although the pair have been together for five years after going public with their relationship in 2015, Jamil, revealed that she and her man actually moved quite fast. "We moved in with each other almost as soon as we kissed," she told The Times, in March 2020, per the Independent. "It was supposed to be a temporary arrangement while he was finding a house and then it just never ended."
Jamil first shared the news of her romance via Instagram in a February 2015 photobooth snap, writing, "Birthday photobooth fun in LA." After her initial reveal, she shared more details about their relationship in December of that year, admitting they first linked up sometime in 2014. "A year spent with my favorite person in the world," she wrote on a photo of the couple at the time." Despite spending over half a decade together, the pair still seems to be going strong. Keep scrolling for more details about Jamil and Blake's relationship.
Jameela Jamil and James Blake make quite the power couple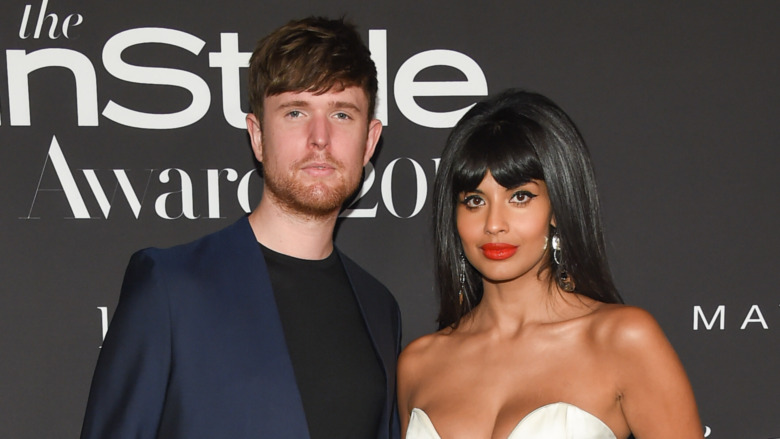 Shutterstock
Since Jameela Jamil and James Blake went public with their relationship, the pair seem to be going pretty strong. In September 2020 the actor reflected on their romance in honor of the singer's birthday, "Happy Birthday to my favorite person in the world," she wrote via Instagram on a photo of the pair. "Sorry that 6 years into our relationship I continue to spill food and drink on every single thing you own."
It looks like the feelings are mutual, especially since Jamil is Blake's muse. Following the release of his "Assume Form" album in 2019, he took to Twitter to confirm that his love was his inspiration for the album, writing, "To @jameelajamil I love you and you are the reason this album exists, but now everyone else has it, so I'll see you at home in 30 mins and we can talk s–t about everyone."
He later admitted Jamil has made him a better man in an interview with Dazed. "It feels good now to just be able to tell people how I feel. I think it's because I met my girlfriend, and there was no room for pretense," James explained. "She speaks her mind. It was like, 'Tell me how you feel. Tell me what you're thinking.'" It sounds like Jamil and Blake are a perfect match.