Why Doesn't Madonna Live In The US Anymore?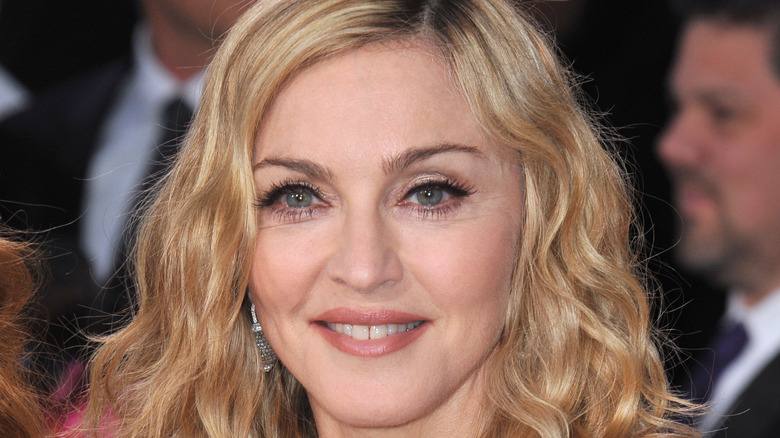 Shutterstock
Madonna is well-traveled and has lived in various countries over the years. In April 2021, according to the New York Post, the "Give Me All Your Luvin'" singer splashed out and purchased The Weeknd's Hidden Hills, California estate for $19.3 million. As previously reported by Dirt, she already owned various other homes — two in New York City, and another in Lisbon, Portugal — prior to buying her new mansion.
During the coronavirus pandemic, the chart-topping star spent part of her quarantine at her home in Lisbon, per Hello Magazine, and another portion of it at a Beverly Hills compound, which boasts 9 bedrooms, 9 full and 5 half bathrooms, according to Dirt. The luxurious mansion is approximately 15,000 square feet and the megastar rented the home for around $120,000 per month.
Despite her various lavish properties in the United States, Madonna decided to leave the country and has been spending a lot of time in Europe with her children. Keep reading to find out why.
Madonna felt like it wasn't "America's finest hour"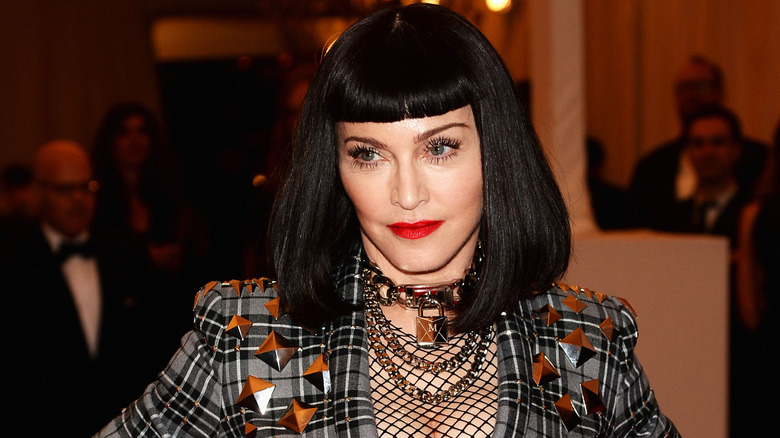 Dimitrios Kambouris/Getty Images
During a 2018 cover story for Italian Vogue, Madonna revealed she had been living in Lisbon, Portugal for the previous year. The reason she moved to Europe? Well, Donald Trump was one of them. "I felt like we needed a change, and I wanted to get out of America for a minute―as you know, this is not America's finest hour," she said. "Not that leaving America makes anything different or changes anything. I've lived in other places; I lived in London for 10 years. I like to put myself in uncomfortable situations and take risks."
Another reason for the move was that her son, David, had wanted to play football professionally for some time. "I've been desperate to get him into the best academies with the best coaches, but the level of football in America is much lower than the rest of the world," she said. "I saw his frustration, and I also felt it was a good time." Before settling down in Lisbon, the "Material Girl" hitmaker admits she was "between Turin, Barcelona and Benfica in Lisbon," explaining, "I went to all those places and tried to imagine myself living there."
Madonna's 18th-century Moorish Revival Lisbon home is reported to be a 16,146-square-foot house with four bedrooms, seven bathrooms, a guesthouse, and a caretaker's cottage. The old-fashioned property appears quite different from her other homes and was purchased for £6 million ($8.3 million), per Hello Magazine. Living here, staying home must be really, really easy.