Adam Sandler Jokingly Reveals The Real Reason He Left IHOP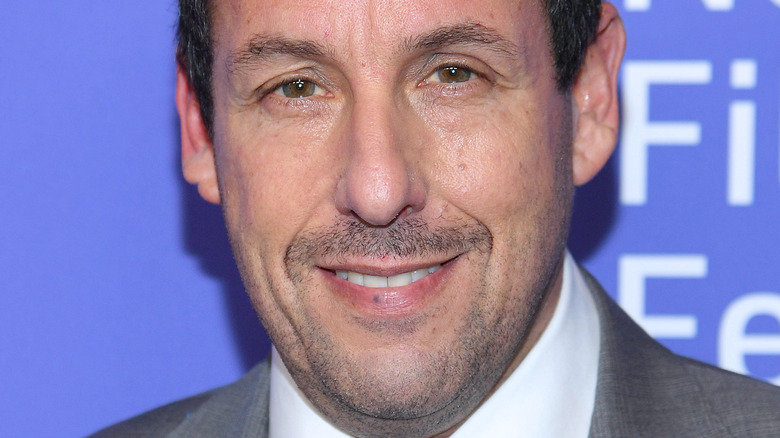 Dimitrios Kambouris/Getty Images
Adam Sandler has responded to the internet uproar over his trip to an IHOP restaurant in April 2021, which went viral on TikTok. A hostess called Dayanna Rodas posted a video of the actor being turned away from a Long Island IHOP after Rodas and her fellow employees didn't recognize him. Security camera footage showed that Sandler had been trying to get food with one of his daughters while dressed in a hoodie, shorts, and a face mask. The pair left, however, after they were told that it would be a 30-minute wait for a table.
"Not realizing its Adam Sandler and telling him its a 30min wait and him [of course] leaving [because] hes not going to wait 30mins for IHOP," Rodas wrote on her video, begging the actor to "Pleaseee come back" in the caption. She later revealed to the New York Post that she only realized that it was Sandler after another customer came in and commented that they had seen him outside.
Adam Sandler's milking the viral moment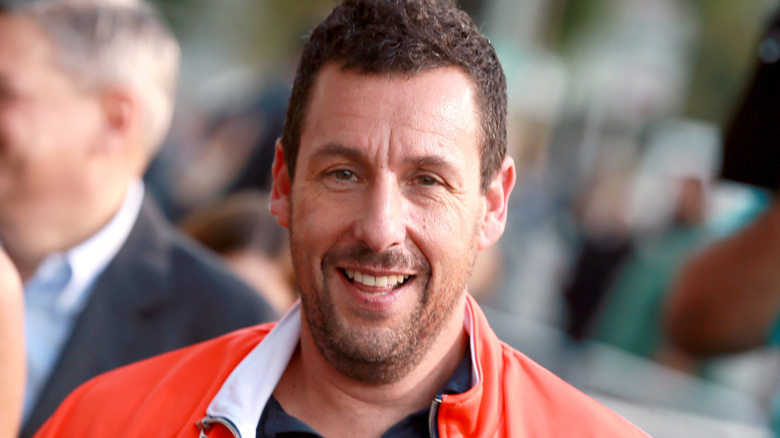 Leon Bennett/Getty Images
In a follow-up video on TikTok, Dayanna Rodas explained why she hadn't recognized the "Grown Ups" star. "It's because he had a big beard, and I've never seen Adam Sandler with a beard," she clarified. "And the mask didn't help." 
Adam Sandler made it clear on Twitter that there were no hard feelings over the incident, making fun of his own diet. "For the record, I only left the IHOP because the nice woman told me the all-you-can-eat deal didn't apply to the milkshakes," the actor joked in a tweet.
Sandler's fans praised him for not throwing a tantrum or expecting preferential treatment. "The man loves his ice cream. No shame in that," one person tweeted alongside a picture of Sandler with a gigantic ice cream dish. "She shoulda recognized Adam, the drip was a clear give-away," another Twitter user declared, posting a video of the actor's outfits.
Even if Sandler's fans couldn't believe that the IHOP hostess didn't recognize him, the "50 First Dates" actor himself clearly didn't mind, so hopefully that tweet made Rodas feel better about her slip-up.