Why Bill Gates And Elon Musk Don't Get Along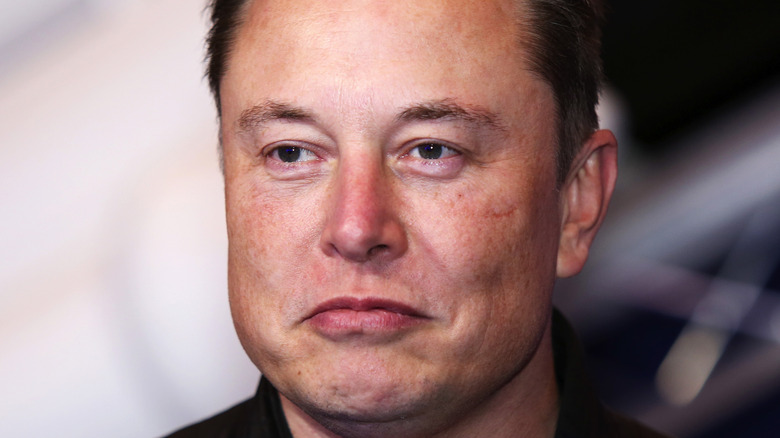 Bloomberg/Getty Images
Bill Gates and Elon Musk may be two of the richest men in the world, but despite their similarities, the tech billionaires don't have a particularly harmonious relationship. As Business Insider reported, the first sign of friction came in February 2020 after Gate admitted in a YouTube interview with Marques Brownlee that he recently chose not to buy a Tesla. In response, Musk tweeted that he had always found conversations with Gates "underwhelming."
But their feud really began when COVID-19 became a worldwide pandemic. According to CNN, Musk called stay-at-home orders "fascist," shared now-debunked claims about the virus, and tweeted his praise of states that lifted lockdown. This led to Gates criticizing the Tesla CEO in an interview on CNBC, implying that Musk didn't know enough about epidemics or vaccines to comment.
"Elon's positioning is to maintain a high level of outrageous comments," the Microsoft billionaire said. "He's not much involved in vaccines. He makes a great electric car. And his rockets work well. So he's allowed to say these things. I hope that he doesn't confuse areas he's not involved in too much." Musk hit back with some bizarre tweets, writing, "The rumor that Bill Gates & I are lovers is completely untrue." But that wasn't the end of their clash.
Elon Musk called Bill Gates a 'knucklehead'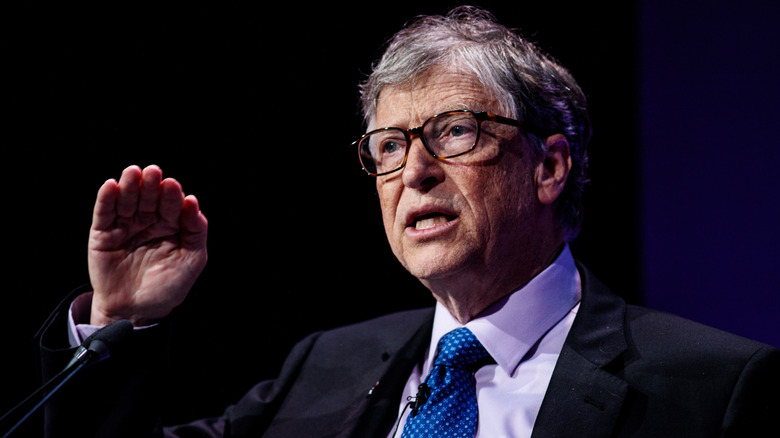 Jack Taylor/Getty Images
In September 2020, Elon Musk called Bill Gates a "knucklehead" on Kara Swisher's "Sway" podcast. "Gates said something about me not knowing what I was doing," the upcoming SNL host told Swisher, explaining that Tesla had actually worked with biopharmaceutical companies, but denying he would take the vaccine himself. "It's like, 'Hey, knucklehead, we actually make the vaccine machines for CureVac, that company you're invested in.'"
Then in February 2021, Gates explained how his outlook was different from Musk's, per CNN. "Well, it's important to say that what Elon did with Tesla is one of the greatest contributions to climate change anyone's ever made. And you know, underestimating Elon is not a good idea," Gates told Swisher.
The tech billionaire added, however, that he's "not a Mars person" and that he doesn't "think rockets are the solution." He also described Tesla as doing well on the "easy stuff, like passenger cars," but noted that humanity was "basically not doing enough on the hard stuff: steel, cement, meat" and later criticized Musk's endorsement of Bitcoin in an interview with Bloomberg.
In a bizarre development, Musk then tweeted a now-deleted anti-vaccine cartoon, which had been edited to show Gates using COVID-19 vaccinations to relaunch Microsoft's MP3 player Zune. "Soon u will feel strange desire for Zune ..." Musk warned, per Business Insider. So while both men might be tech CEOs who have pledged to stop climate change, it's unlikely that they'll see eye-to-eye anytime soon.