The Truth About Bill Gates' Relationship With His Ex-Girlfriend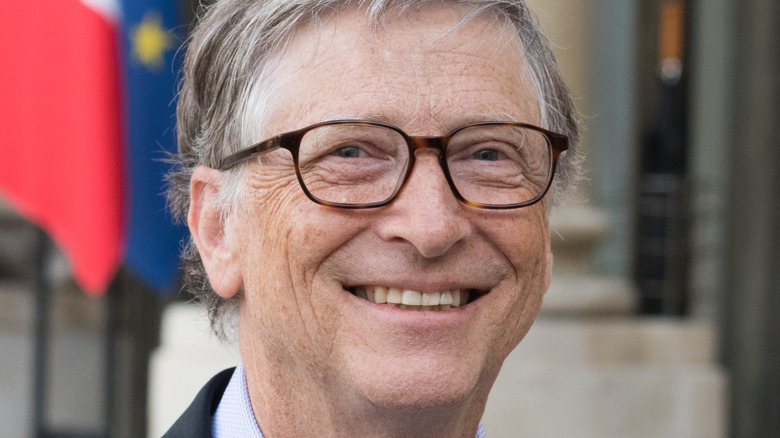 Shutterstock
The news that billionaires Bill and Melinda Gates are divorcing after 27 years of marriage was a surprise to many. Now, details of the couple's marriage and its idiosyncrasies are slowly coming to light. Chief among them is the revelation that Bill spent one weekend with his ex-girlfriend, venture capitalist Ann Winblad, every year. Reportedly, Melinda approved of this unusual arrangement, per the Daily Mail.
Gates and Winblad met at a computer conference in 1984. They went on "virtual dates" by attending the same movie at the same time in different cities. Afterward, they talked about the film they saw on their cell phones, per a 1997 interview with Gates for Time. They started the beach weekend tradition in 1984 when Gates visited Winblad at her North Carolina beach house. That tradition continued even after they broke up, per the New York Post.
The two were well matched intellectually. When they vacationed together in Brazil, they took along the 1,100-page "Molecular Biology of the Gene" textbook and they spent their days studying molecular biology together, per Time. However, Gates and Winblad broke up in 1987. She is five years older than Gates and, at age 36, Winblad was ready to get married. He was 31 and focused on building the Microsoft empire, so they broke up. He met Melinda French that same year.
But, when Gates began thinking about proposing to his future wife, Winblad helped him figure out what he wanted, per the Daily Mail.
Bill Gates called Ann Winblad when he was thinking about proposing to Melinda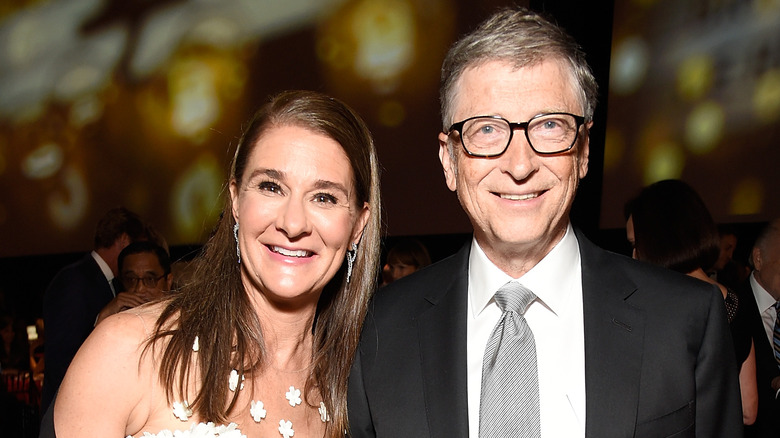 Kevin Mazur/Getty Images
Bill and Melinda Gates met and started dating in 1987. Several years later, Bill was weighing the pros and cons of marriage. In his 1997 interview with Time, he said, "When I was off on my own thinking about marrying Melinda, I called Ann and asked for her approval." Winblad told Bill that Melinda would "be a good match for him because she had intellectual stamina," per Time.
When Bill got married in 1994, he made sure his new wife approved of the yearly North Carolina spring vacations with Winblad. At that point, it was a 12-year-long tradition. Reportedly, Bill and Winblad spend their vacations taking walks on the beach, riding dune buggies, and hang-gliding, per the Daily Mail. Bill said, "We can play putt-putt while discussing biotechnology," per Time. Winblad added, "We share our thoughts about the world and ourselves. And we marvel about how, as two young overachievers, we began a great adventure on the fringes of a little-known industry and it landed us at the center of an amazing universe."
In 1999, Bill and Winblad had been in each other's lives for 15 years and decided to go into business together creating Hummer Winblad Venture Partners, per Time. "Bill wasn't such a big deal when I started dating him," Winblad recalled to the San Francisco Chronicle in 2005, per Time. Might their relationship evolve now that Melinda will be out of the picture? Only time will tell...