Storage Wars Star Reveals His Dog Bit Off His Finger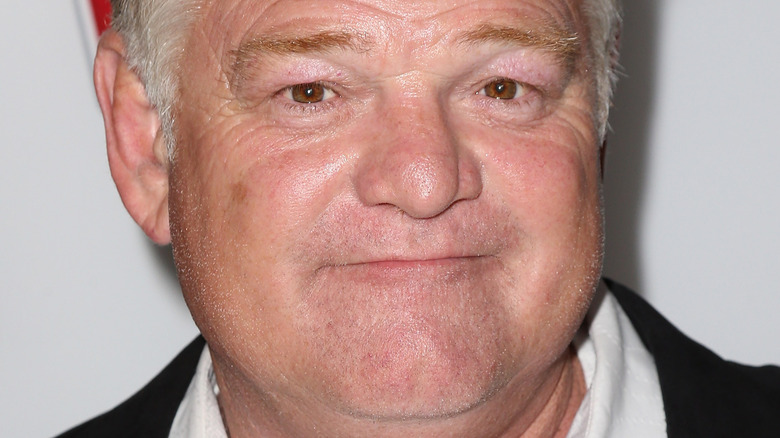 David Livingston/Getty Images
It's been a strange year for celebrities and their dogs. In February, Lady Gaga was horrified after her two French Bulldogs, Gustav and Koji, were kidnapped at gunpoint, while her third, Miss Asia, ran away. (Thankfully, the trio of pooches were reunited a few days later, per TMZ, and all parties involved in the dognapping were also apprehended and charged by April, The New York Times reported.) Whew!
In addition, President Joe Biden's German Shepherd, Major became the first shelter dog belonging to a U.S. president, and even received his own "indoguration," per People. But things took a sudden turn when it was revealed that he had bitten a Secret Service agent in March and a National Park Service worker weeks later. He quickly underwent "some additional training to help him adjust to life in the White House," Jill Biden's press secretary, Michael LaRose, told CNN in April.
In a story oddly tying together the incidents of Lady Gaga and Biden's dogs is that of "Storage Wars" star Dan Dotson. On a May 4 episode of the show, the auctioneer revealed his French Bulldog had bitten him — and actually bit his finger off. Here are the deets from the shocking doggy misdeed.
Dan Dotson doesn't blame his French Bulldog for nearly costing him a finger
Dogs may be man's best friend, but they aren't always each other's best friends when a fight breaks out.  As "Storage Wars" star Dan Dotson learned the hard way, steer clear. Dotson revealed on the May 4 episode of the show that the December 2020 incident nearly lost him a finger. 
In his extremely graphic YouTube video at the time of the incident (watch at your own risk), Dan shared graphic images of his ring finger — the tip of which had almost been bitten completely off — and revealed the injury arose from his attempt to break up a brawl between his French bulldogs. "Warning graphic images. Louis and Jax are best of friends but when the bullies get in a fight, you have to be careful where you place your fingers... Louis accidentally bit my finger off. Thank you Dr Grigoryan for saving my finger," the video description read.
In addition to his digit-saving doc, Dan accredited his Mastiff, Rambo, for finally breaking up the December face-off, saving him from further harm. "He did great, clamping and pinning the aggressor like T-Rex to the floor," he described, saying he does not blame the dogs and that he'll leave all future fight-refereeing to Rambo. "I love my dogs... from now on, its Rambo's job to break up the boys when they're fighting," Dan wrote in the video.