The Real Reason Floyd Mayweather Kicked His Girlfriend Out Of His Home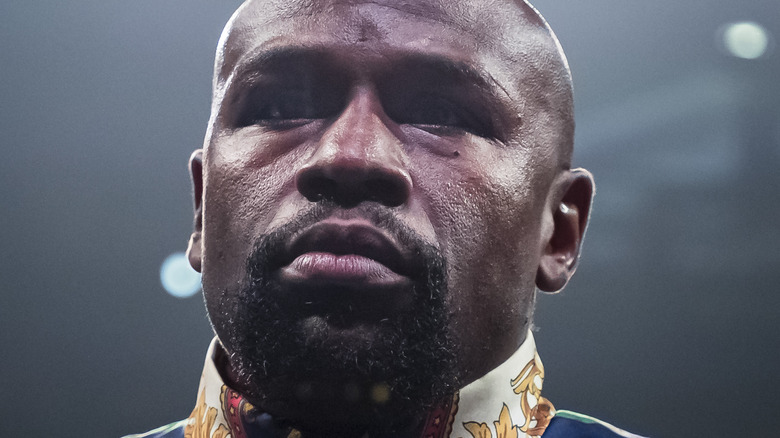 Scott Taetsch/Getty Images
Uh oh. It looks like there's trouble brewing on the homefront for retired professional boxer Floyd Mayweather. As reported by The Sun, Mayweather kicked his girlfriend, professional Vegas dancer Anna Monroe, out of his palatial mansion, complete with 11 bedrooms, 14 bathrooms and two separate guest homes. YIKES.
Rumors first started circulating that Mayweather had entered into a relationship with the 29-year-old Monroe, a professional dancer at his popular gentleman's club Girl Collection, when the famous athlete was spotted enjoying a lap dance from her. Allegedly, the couple confirmed the rumors when they went public with their relationship to close family and friends on New Years Day 2021, sharing the good news via FaceTime. "They FaceTimed Anna's family in England on New Year's Day to tell them officially about their relationship," a source revealed to The Sun. The source alleged that Mayweather was also considering another child with his new girlfriend. "Now Floyd wants another child he only wants Anna to be the mother," they added.
So what could have possibly driven Mayweather to ask his girlfriend to vacate his premises? And does this mean that the pair are calling it quits? Keep reading after the jump to find out!
Floyd Mayweather wants to focus on his upcoming boxing match with Logan Paul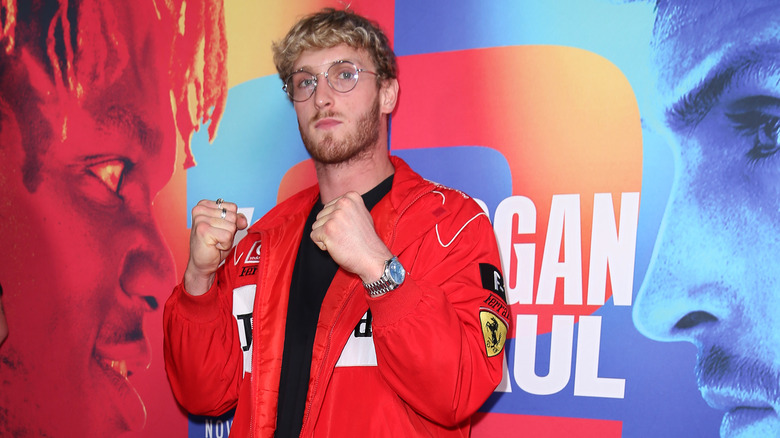 Victor Decolongon/Getty Images
As reported by The Sun, Floyd Mayweather asked his girlfriend of several months, Anna Monroe, to move out of his home, but not for the reasons one might think. Instead, it's alleged that Mayweather is simply paring his life down in an effort to make a career comeback that includes a showdown with YouTuber and boxer Logan Paul. "Floyd asked Anna to move out because he wants to focus on his boxing as he prepares for his next fights," one source revealed.
Alas, his decision has met with its fair share of critics. "Some of her friends think it's strange because he lives in a huge mansion in Vegas with 11 bedrooms and two guest houses — so there's more than enough room for him to have his own space, but Floyd wanted her to go so he could focus," the source dished.
Still, according to the source, Monroe dutifully obliged and schlepped back to her old apartment. "Anna has moved back into her old apartment. It's been a stressful time for her but she is being understanding and she knows he is the one who calls the shots in their relationship. They are still together and she is supportive of him," the source divulged.
Whether or not Mayweather's decision to oust his girlfriend proves to be the right one remains to be seen. Mayweather is expected to take on Paul on June 6. Get your popcorn ready!