What Caitlyn Jenner's Relationship With Kendall Jenner Is Like Today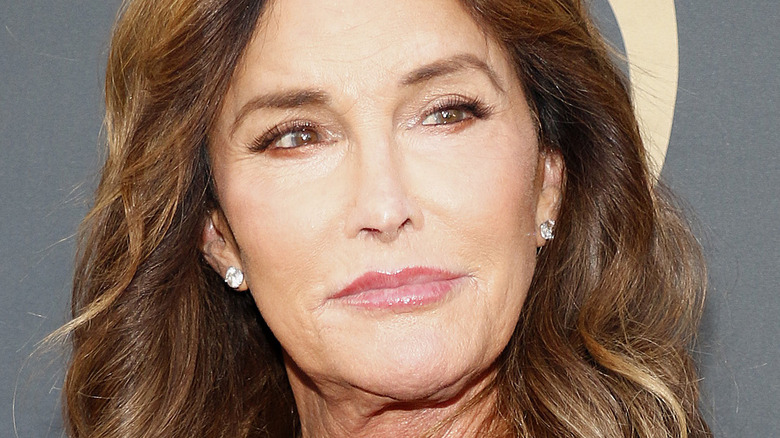 Shutterstock
In 2015, former Olympic champion and reality TV star Caitlyn Jenner revealed her transition to the world, telling ABC News' Diane Sawyer, "For all intents and purposes, I am a woman." In the emotional interview, the transgender celebrity explained, "I would say I've always been confused with my gender identity ... my brain is much more female than it is male." The exclusive interview came on the heels of Caitlyn and Kris Jenner's divorce filing in 2014, though Caitlyn was quick to clarify that the transition was not the only reason for their divorce. "Twenty percent was gender and 80 percent was the way I was treated," she told Vanity Fair in 2015.
Following the interview, the rest of the Kardashian-Jenner clan were quick to offer support to Caitlyn, including her two biological children, Kylie and Kendall Jenner. "Understandingly, this has been very hard for me," Kylie tweeted. "You will hear what I have to say when I'm ready to ... but this isn't about me. I'm so proud of you, Dad. You are so brave. My beautiful Hero." Kendall also posted a short note of support, simply writing, "I love you." However, a lot has changed since 2015. At the time of this writing, Caitlyn has been living as a woman for several years, and announced her plans to run for governor of California in April 2021. How has her relationship with Kendall Jenner changed since her transition, and what is it like today?
Caitlyn's transition has been beneficial to her relationship with Kendall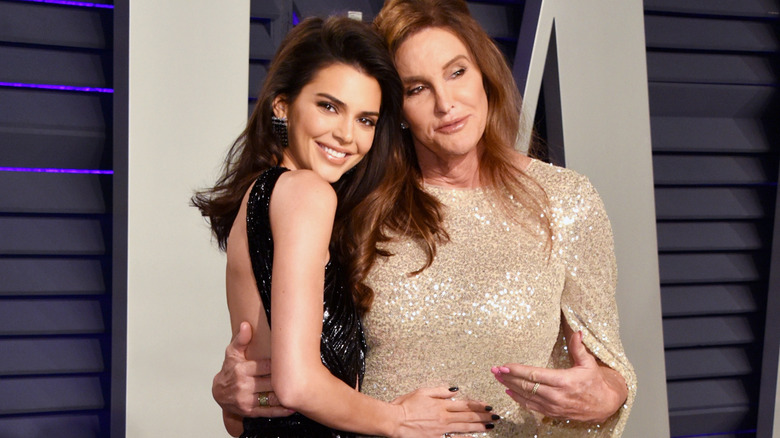 John Shearer/Getty Images
While it's undoubtedly jarring to see your dad transition in the public eye, Kendall Jenner seems to have taken the challenges in stride. While Caitlyn Jenner had initial beef with her stepdaughters Kim and Khloé Kardashian after Caitlyn painted Kris Jenner as "controlling and fame-hungry" in her memoir, "The Secrets of My Life," her rapport with Kendall seems stronger than ever. "When my dad came out as transgender, our relationship grew," Kendall told People in 2020. "She could finally be honest with me. We could talk about deep emotions she was feeling through that time. Growing up, my dad was not usually one to talk about her feelings so that was a big step for us."
Since her transition, Caitlyn Jenner has been candid about the fact that she felt she was living a lie. Perhaps now because she has "peace in her soul," as she explained in a 2017 ABC interview, she is able to embrace the more emotional and empathetic aspects of her psyche. Her bravery in transitioning also struck a chord with Kendall. She said to People, "Because of my dad's bravery, I've learned to love what I love and not be ashamed of it. [Caitlyn's] been my role model since before I can even remember, from sports growing up to now with her wisdom. She's so brave and I aspire to be as brave as her one day."
Is Kendall Jenner secretive with Caitlyn Jenner?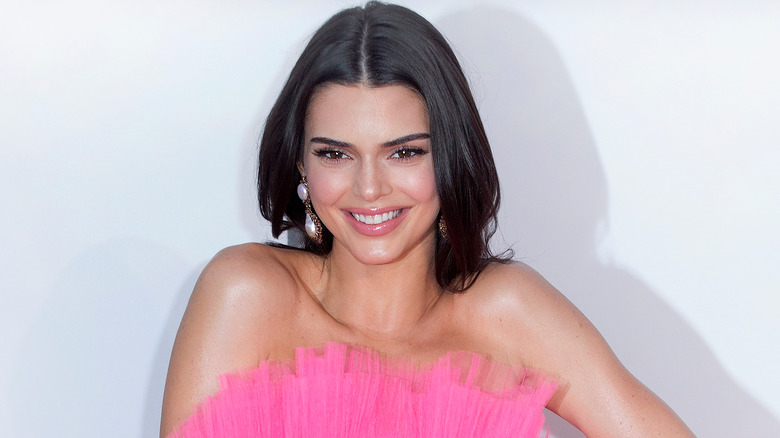 Shutterstock
Of all her children, Caitlyn Jenner told People that she and Kendall Jenner might have the most in common, including athletic talent. "She's very athletic," Caitlyn explained. "We kind of both had the same attitude towards life." Kendall agreed, and expressed how she used to love watching her dad compete in the Olympics. "I used to watch old Olympic videos of my dad and wish I could be a part of those spectacular moments with her," she said (via People). "There are so many stories she tells about her life and I love to just sit there and listen."
But, while the self-professed "daddy's girl" shares a special relationship with Caitlyn, that's not to say it does not have its own set of difficulties. Caitlyn described Kylie Jenner to People as "an open book," but noted that Kendall is harder to read. "We just have a glass of wine and talk about stuff and this and that. And so from that standpoint, we're [Kylie and Caitlyn] a lot closer," Caitlyn said. "Kendall's not that — she's always very kind of a little bit more secretive." There's nothing wrong with keeping your guard up at times, but it's nice to see these two are so close after everything Caitlyn has been through.