The Real Meaning Behind 'Solid' By Young Thug & Gunna Featuring Drake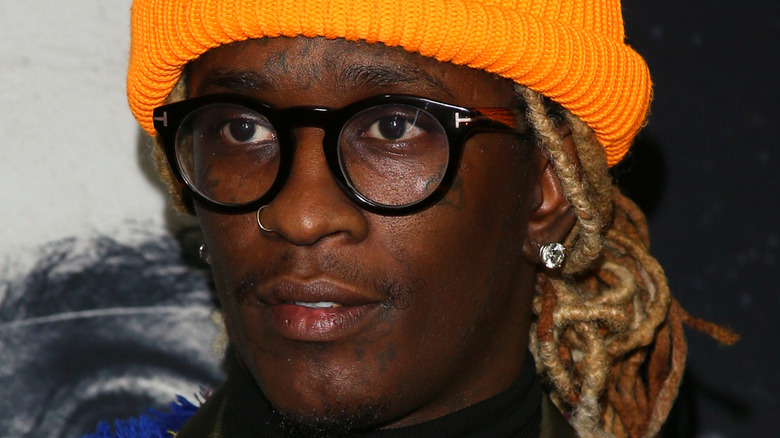 Jean Baptiste Lacroix/Getty Images
Young Thug and Gunna's new compilation album, "Slime Language 2," is packed with hits. Last week, the project debuted at No. 1 on the Billboard 200 Albums chart, thanks to TikTok's #SkiChallenge and songs such as "Proud of You" and "Paid the Fine." Still, there's one song in particular that has fans going wild.
Featuring none other than Drake, "Solid" has recently peaked at No. 12 on the Hot 100 Billboard chart. Despite appearing on Thug and Gunna's new album, the song was actually supposed to be part of Drake's now-delayed project, "Certified Lover Boy."
"Drake had originally sent me the song for his album and I did it and we was vibing with it for a minute," Gunna explained in a recent Billboard interview. "But then his album didn't come out and I was still vibing with it, and I'm like 'S**t, bro, I wanna put it on 'Slime Language 2'. Let's put Slime [Young Thug] on it."
But what is Thug and Gunna's "Solid" all about?
'Solid' is about strong friendships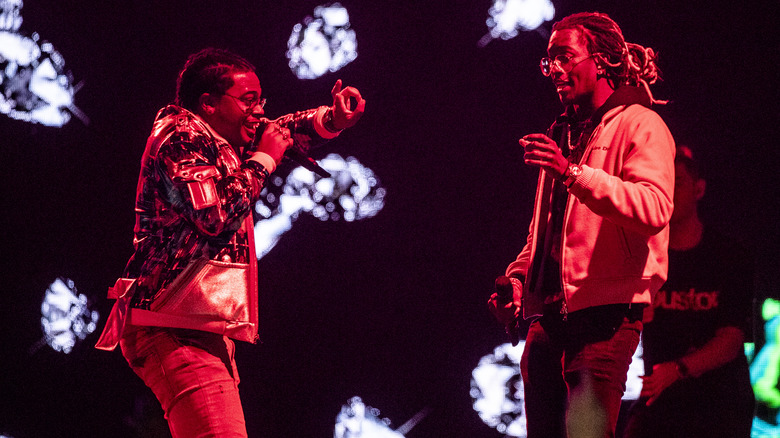 Timothy Norris/Getty Images
Apparently, the catchy new song is about "solid" friendships and relationships — how sweet! In the chorus, for example, Gunna says all his friendships are super strong (via Genius): "And I'm still hard body, I don't fear nobody / Phantom whips I'm ridin', all my friendships solid / I get big deposits, all my whips exotic."
Later in the song, Gunna even brags about treating his girlfriend and her friends to lavish overseas trips: "Ordered the jet just for you and your friends / Chauffeur you 'round in that big body Benz / Got a lil' b***h that came up from nothin' / We shoppin' in London and doin' it big."
Drake, meanwhile, makes it clear that he's not turning on his friends: "Stories you told me 'bout him, I can see that it's night and day / He told me the truth." So, it's safe to assume that Drake, Gunna, and Young Thug all share a pretty "solid" friendship.