The Truth About Mick Jagger's Ex-Wife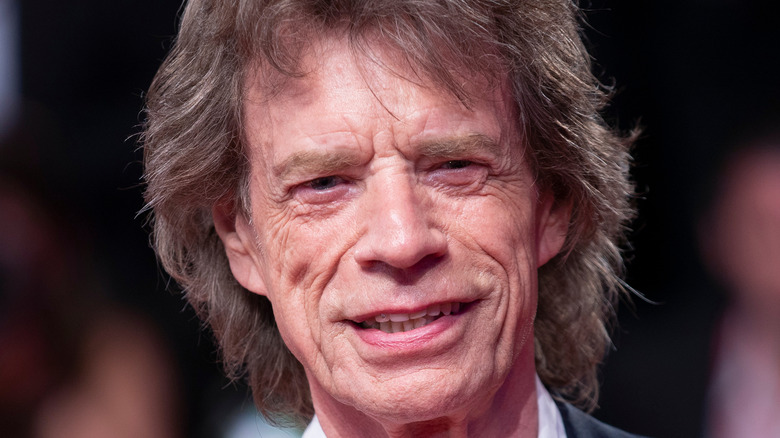 Shutterstock
Mick Jagger's role as frontman and co-founder of The Rolling Stones has cemented his place not only in music but also in pop culture history. As "the rock and roll frontman," as Billboard characterized Jagger, the British icon has been in the spotlight for about six decades, so it is unsurprising that all aspects of his professional and personal life have drawn considerable attention. And that, of course, includes his relationships. 
Jagger has been with former ballet dancer and choreographer Melanie Hamrick since 2014, when Hamrick was touring with the American Ballet Company in New York, according to People. After 15 years on the corps de ballet, Hamrick retired in 2019 to care for Deveraux, as The New York Times reported, the young son she shares with Jagger, who is 44 years her senior. 
Before Hamrick, Jagger had a reputation for sleeping around. In 2012, his biographer Chris Andersen revealed that the rock star had bedded at least several thousands of women. "Mick Jagger has slept with 4,000 women over the course of his life, and in retrospect, I think that might be kind of a low figure," Andersen told Extra. Considering this information, it may (or may not) come as a surprise that Jagger has been officially married only once, back in the 1970s. (He and model Jerry Hall had a Hindu wedding in Bali, but it was declared null and void when they separated.) Keep reading to learn more about his ex-wife.
Mick and Bianca Jagger were married for seven years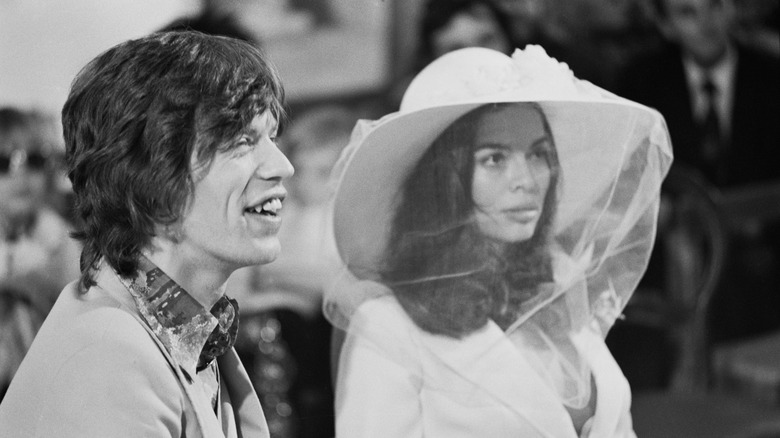 Reg Lancaster/Getty Images
As Entertainment Weekly described, Bianca Jagger grew up in poverty in Nicaragua and later became a vehement political activist, particularly in regards to her home country. 
Mick Jagger met Bianca at an after-party following a Rolling Stones concert in September 1970. The two fell in love almost immediately and became inseparable. "There wasn't ever any doubt that Mick would fall for Bianca. Mick looked into Bianca's face and saw — Mick. It was as close as he could get to making love to himself," one of his former lovers said, per The Baltimore Sun.
It took them no time to start discussing marriage, per Entertainment Weekly. Indeed, in May 1971, just eight months after meeting, they tied the knot during a Catholic ceremony in St. Tropez, Rolling Stone noted. Bianca was a few months pregnant with their daughter Jade, who was born the following October, as Vogue detailed.
In May 1978, instead of celebrating their seven-year anniversary, Bianca filed for divorce. In a 1986 interview, Bianca said that her "marriage was over on the wedding day," per Entertainment Weekly. By the time of the divorce, Mick had been linked to model Jerry Hall for about a year, according to People, and Bianca sued him on the grounds of adultery, according to Rolling Stone. Also in 1986, Bianca told Vanity Fair that "a rock star is the worst husband a woman could have," characterizing the music industry as "the most male-chauvinistic-oriented society."