Mick Jagger's Net Worth: How Much Is The Rock Star Really Worth?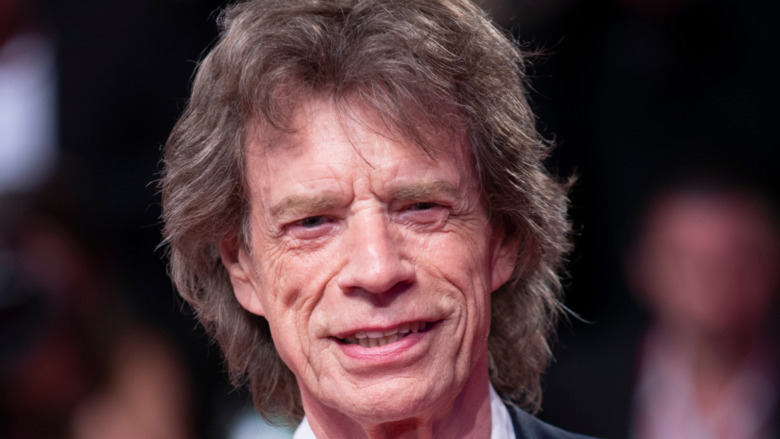 Shutterstock
Mick Jagger is undoubtedly one of the most famous musicians on the planet, and his name is synonymous with rock music. The singer began his career early on, and he's cranked out plenty of sing-along-worthy hits, including "(I Can't Get No) Satisfaction," "Angie," and "Miss You." Jagger left the London School of Economics to form a band with Keith Richards (via Biography), and thus the Rolling Stones, one of the most iconic rock bands of all time, was born. With the band's success came a lot of personal success for Jagger, and he's even had songs named after him — "Moves Like Jagger," anyone? 
The singer has used his celebrity status to give back to the community, and he's a part of several different charities (per Look to the Stars), including Elton John AIDS Foundation, Prince's Trust, and Sea Shepherd Conservation Society. In 2021, the rocker donated a signed Fender Stratocaster for a COVID relief concert, which was valued at $960,000, and is sure to do a whole lot of good, per My Radio Link. 
In 2018, he also pledged £20,000 to Chance to Shine each time a player scored, according to ESPN Cricinfo. "I follow England — the game in general, in fact — from wherever I am in the world and thought this would be a fun way to make some money for Chance to Shine," the singer shared. It's refreshing to see celebrities give back to those in need. Keep scrolling to find out more about Jagger's impressive net worth.
Mick Jagger does very well for himself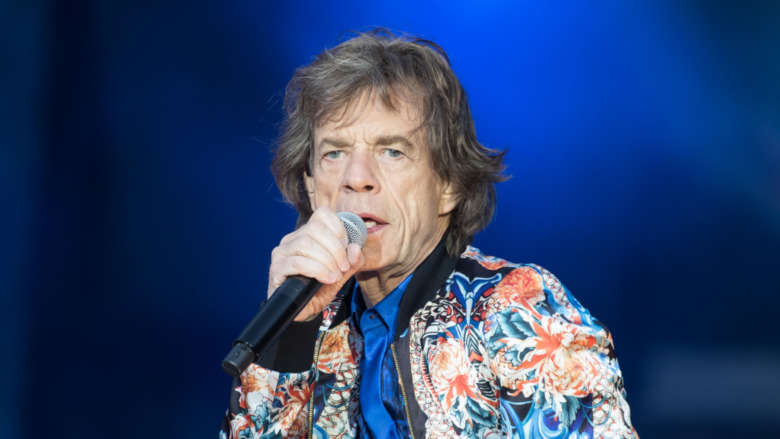 Shutterstock
Mick Jagger has achieved mounds of success, and he has the bank account to prove it. According to Celebrity Net Worth, the singer is worth an estimated $500 million, aka half a billion dollars. The Rolling Stones still tour together, and in 2019, WMMR reported that the group raked $415 million over three years for their "No Filter" tour. From 2005-2007, their "A Bigger Bang" tour grossed $558 million. Jagger likes to use his money for the finer things in life, and who can really blame him?
According to Celebrity Net Worth (via Telegraph), Jagger boasts an impressive real estate portfolio of over $250 million. The rocker has pads in New York, London, and he also owns a castle in France, because why not? Jagger also has a private island on Mustique, which he uses as a rental property that nets $30,000 per week. He owns another home in Mustique in a gated community which he also operates as a rental property that rakes in $11,000 a week. In 2020, the Tampa Bay Times reported that Jagger dropped nearly $2 million for a mansion in Lakewood Ranch, Florida, for his girlfriend, ballet dancer Melanie Hamrick. According to Hot Cars, Jagger also owns a few sweet whips, including a Rolls-Royce Silver Cloud III, an Aston Martin DB6, and a Mercedes S550. One thing is for sure —it literally pays to be Mick Jagger.