The Real Meaning Behind Moves Like Jagger By Maroon 5
Michael Bezjian/Getty Images
Moves Like Jagger marked a first for Maroon 5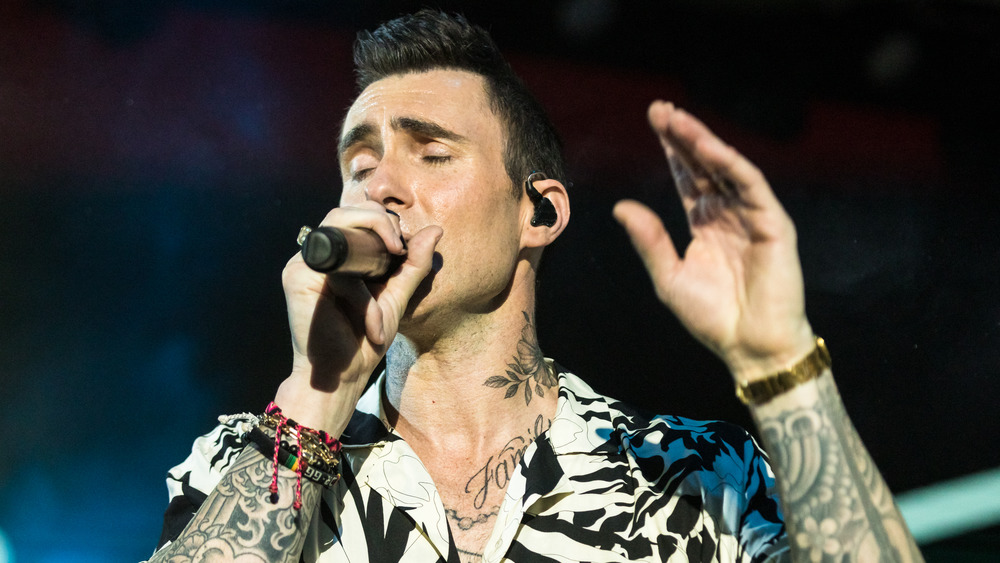 Greg Doherty/Getty Images
"Moves Like Jagger" was a first for Maroon 5, and it might not be what you'd expect. Per NPR, the song was the first time Adam Levine looked to other songwriters outside of the band for help. "What I've learned from the recent few months is that it's okay to collaborate," Levine recalled. "I was always kind of staunchly opposed to it in the past, I think almost to a fault. I think I've got a lot to offer as a songwriter, but everybody hits a wall." 
Levine told the outlet that the titular "Jagger" was, in fact, Rolling Stones icon Mick Jagger. "Only Jagger has the moves like Jagger," Levine noted, citing the frontman's particular swagger onstage. "There's something about the way [Jagger] moves that is uniquely his own and hard to imitate, but also accessible and silly and fun, and not taking itself too seriously." 
Funnily enough, Levine claimed to The Guardian that the song was "an inch away...from being a disaster," even teasing that Coldplay's Chris Martin hated it! But what did Mick Jagger himself think? 
"It's very catchy," Jagger told Digital Spy. "Only thing is, it puts pressure on me when I go out dancing!" He even assisted Maroon 5 with the music video for the track, lending old footage of himself alongside Levine and Aguilera. And "Moves Like Jagger" remains a hit even a decade later — as of January 2021, the vid has more than 702 million views!