How Much Money Did Meghan Markle Really Receive For Her Children's Book?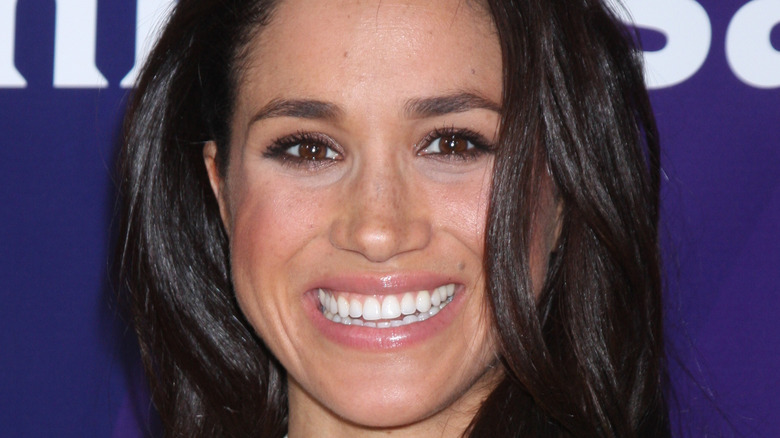 Shutterstock
Ever since Meghan Markle and Prince Harry told Oprah Winfrey in their March sit-down that they had been severed from Prince Charles' financial support, worry among some grew for the ex-royals' livelihood. As it turned out, the concern was short-lived. The Evening Standard reported that same month that the couple's combined net worth was estimated at $100 million. Thanks to a five-year $100 million Netflix deal, $18 million Spotify podcasting deal, and a real estate investment in their Montecito, Calif. worth three times their August 2020 purchase price of $14 million, the Sussexes are doing alright in 2021.
In May, Meghan announced that she was also publishing her first children's book this June, People reported — an endearing effort based upon a Father's Day poem she penned for Harry. Entitled "The Bench," the book will portray, through award-winning artist Christian Robinson's watercolor illustrations, "the warmth, joy, and comfort of the relationship between fathers and sons from all walks of life," Meghan's official press release stated (via People).
The question remains, though, how much green can the former editor of retired blog The Tig expect to see from her 2021 writing endeavor?
Meghan Markle reportedly earned big for her children's book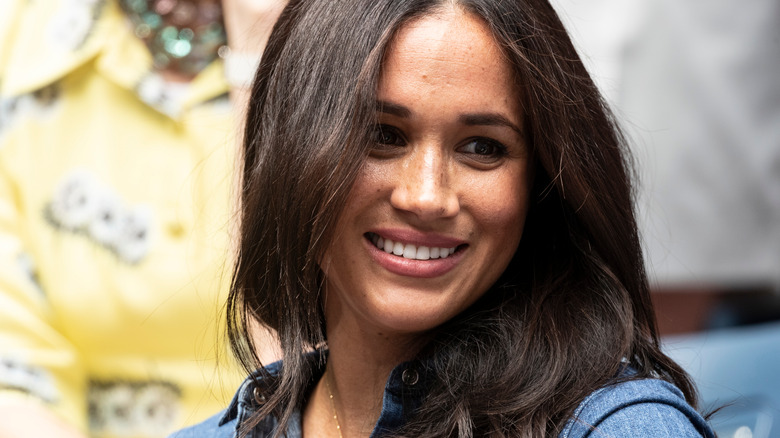 Shutterstock
As a Prince Harry biographer told Page Six, Meghan Markle is rumored to reap a jaw-dropping $700,000 advance alone for her children's book "The Bench." Angela Levin told the outlet that at this time, as with many celebrity-authored children's novels, it is unknown if a portion of Meghan's advance will go toward charity.
As Page Six reported, Levin also noted it was "laughable" that Meghan retains her Duchess of Sussex title for the book's byline, pointing to Meghan's perceived hypocrisy in doing so. "They wanted to get away from the royal family, they hated the royal family — they felt trapped," Levin observed. "You can't have everything you want," she mused, noting that Meghan and Harry are seemingly still capitalizing on their royal titles while renouncing accompanying responsibilities. "You don't use your royal position to make commercial gain," she remarked.
The "Harry: Conversations with the Prince" author did not seem to be the Sussexes' biggest fan, also criticizing how — despite the pair's complaints of being left high-and-dry financially by the British royals — they lived an absolute life of luxury in 2021. "They've got a lot of expenses, what with their guards and big house and 16 bathrooms to look after," Levin said tongue-in-cheek.
Although Levin told Page Six that she's "not quite sure who will read" the book, the world will have to wait for June 8 to find out for themselves when "The Bench" hits bookstands!