How Meghan Markle Really Makes Her Money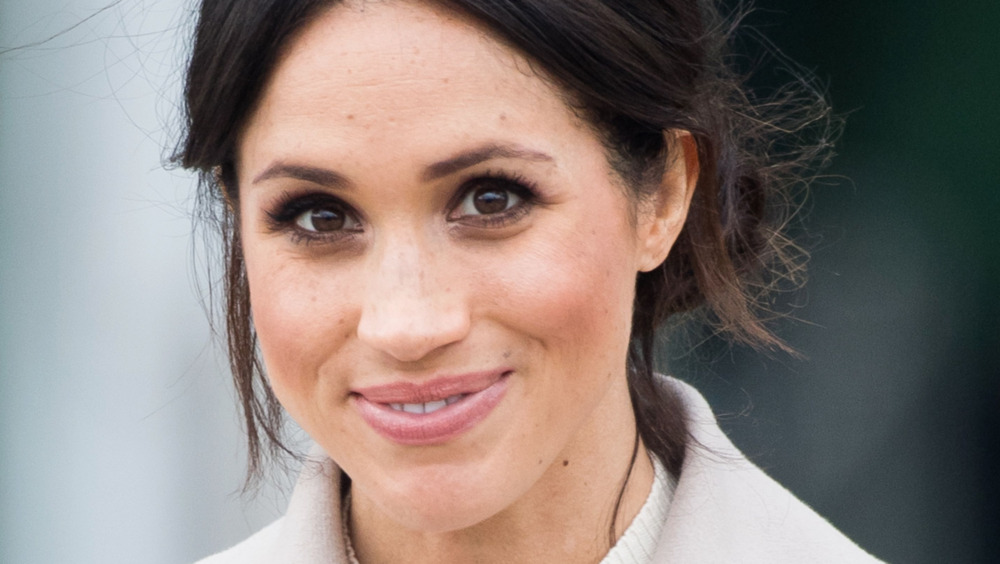 Shutterstock
One major point of contention in the battle of Prince Harry and Meghan Markle versus the British royals has been the access the Duke and Duchess of Sussex have to the family piggy bank. As Harry told Oprah Winfrey in their exclusive sit-down on March 17, 2021, his family "literally cut me off financially" after he and wife Meghan resigned as senior members of the royal family in January 2020 (via BBC). According to BBC, the couple stopped receiving the financial support they claimed they were promised from Prince Charles in March 2020.
Instead, Harry and Meghan had his mother, the late Princess Diana, to thank for their temporary monetary safety net after Charles withdrew his funding. "I have what my mum left me and without that, we wouldn't have been able to [leave the U.K.]," Harry told Oprah about the $13 million inheritance Diana left him (via Page Six). Harry added that it's possible his mother — who had her own challenges with being a British senior royal — foresaw his struggles. "It's like she saw it coming and she's been with us through this whole process," Prince Harry touchingly shared with Oprah (via Page Six).
But don't cry for the ex-royals just yet! As of March 2021, the couple had accrued a combined worth of $137 million, per the Evening Standard. According to Celebrity Net Worth, Meghan alone is worth $60 million. Read on to find out where her income, new and old, has come from.
Meghan Markle is now worth the same amount as Prince Harry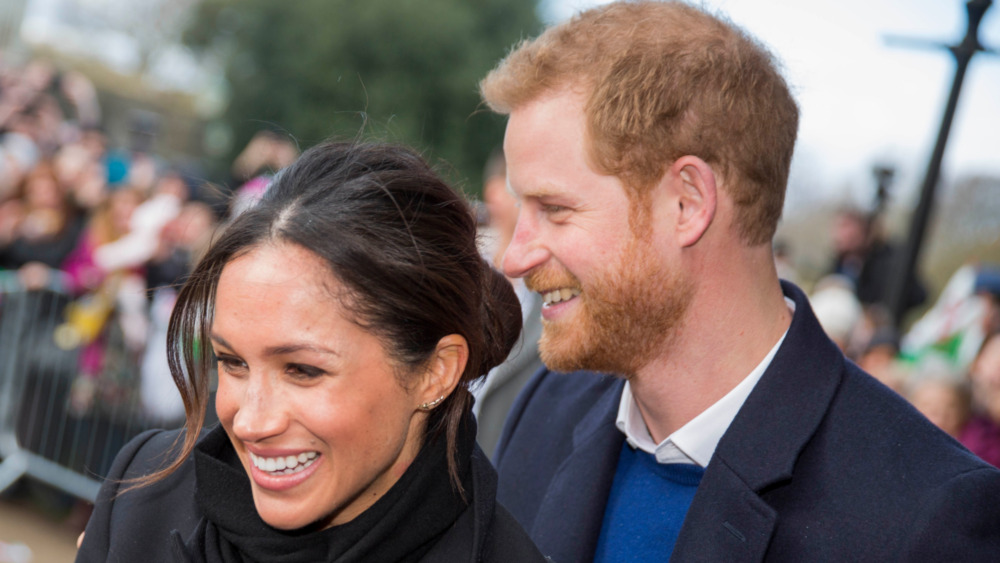 Shutterstock
It turns out real estate, as of March 2021, has become a lucrative aspect of Meghan Markle's (and husband Prince Harry's) financial portfolio. Their Montecito, Calif. estate was valued in March at almost three times their purchase price of $14.7 million in August 2020, according to The Times. Boasting features like its own guesthouse and a gym, spa, and home theater, this does not come as a total shocker. Meghan personally has other irons in the fire, as well. The ex-actor had amassed a net worth, pre-tax, of $4 million for her impressive seven-year run on USA Network's hit series Suits (via Celebrity Net Worth). She also ran a successful lifestyle blog, The Tig, which, prior to her shutting it down in 2017, had earned $80,000 in each year of its three-year run. 
Of course, this was all pre-Harry and joining (and resigning from) the British royals. Since the ex-royals, with the help of Princess Diana's bequest to Harry, moved out of the U.K., they have landed a slew of entertainment deals that will ensure their post-royal future. (It is worth noting that the Sussexes were not paid for their March 2021 Oprah Winfrey interview, as many might think, per Cosmopolitan). Instead, Harry and Meghan's bright financial future is courtesy of a three-year, $18 million podcasting deal with Spotify and a whopping $100 million five-year Netflix deal. It looks like they didn't need Prince Charles, after all.