The Truth About Jane Krakowski And Tina Fey's Friendship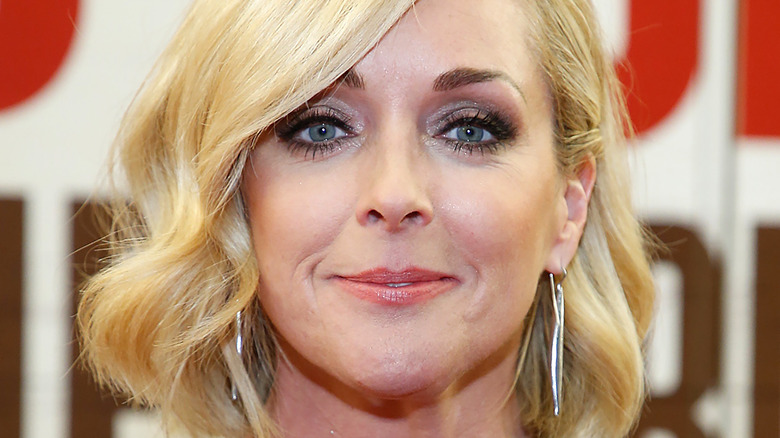 John Lamparski/Getty Images
Jane Krakowski and Tina Fey have worked together to produce comedy gold ever since Krakowski's first on-screen appearance as Jenna Maroney in "30 Rock." Although the character was originally written for "Saturday Night Live" alumnus Rachel Dratch, per Vulture, Krakowski made the role her own and forged a real friendship with star and head writer Fey.
"I really look back on that day and I don't know what good luck was bestowed on me. I just went in for an audition to meet with Tina and Robert [Carlock] — who would've expected we'd have this many years together?" the actor told E! News in May 2017, describing how she met Fey during her audition. "We've shared life things together; we've had our kids at the same time. I look to Tina for so much advice beyond even work-related issues, I just think she's a great lady," Krakowski added.
The pair went on to work together on the Netflix comedy series "Unbreakable Kimmy Schmidt." And as Krakowski explained to People, there are plenty of benefits to her close relationship with the Emmy award-winning actor and writer. "I think everyone would be so lucky to have a friend like Tina," she declared. "She's just incredible. She's wise, she's very normal, she's super smart. It's been such a great friendship. It's a friendship (in which) we can talk about work, we can talk about kids. We can talk about our lives and support each other."
"She also hires me and gives me money sometimes," Krakowski joked. Let's take an even deeper look at their friendship over the years. 
Tina Fey gave Jane Krakowski some crucial advice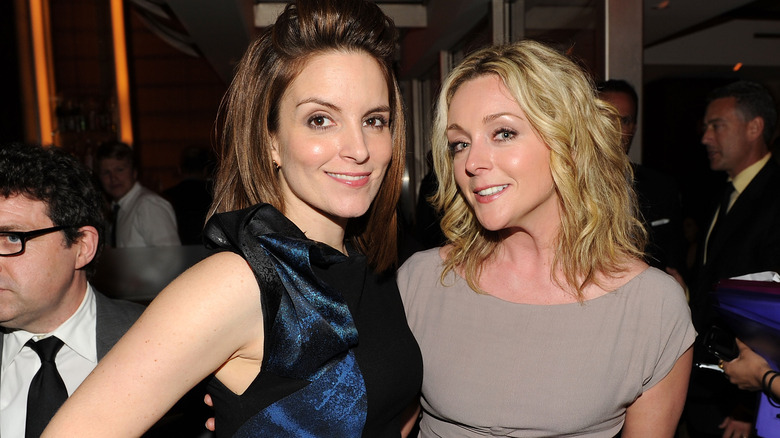 Stephen Lovekin/Getty Images
Jane Krakowski also told People in April 2020 that Tina Fey gives her advice on a wide range of topics, including her career.
"I'll be asked to participate in something and I realize that I'm not nearly as funny as those people are," she said. "So I'm like, 'Let me just check what Tina would say to this and I'll get back to you.'" Krakowski also described how Fey, who is "one of the all-time great women," provided her with wisdom about child-raising.
"I think I was making my baby shower wish list in the makeup room of '30 Rock,'" the Tony award-winning star recalled. "I was like, 'A baby wipe warmer, that sounds amazing. Who wouldn't want a hot wipe on their butt?'" Fey disagreed, pointing out, "Once you start doing hot baby wipes, you can never go back. Think about the day you're in a car where you cannot have the heated warmer, so don't do it."
"I then took that off my list," Krakowski said. "She was very right."
Jane Krakowski described Tina Fey as 'one of her favorite people'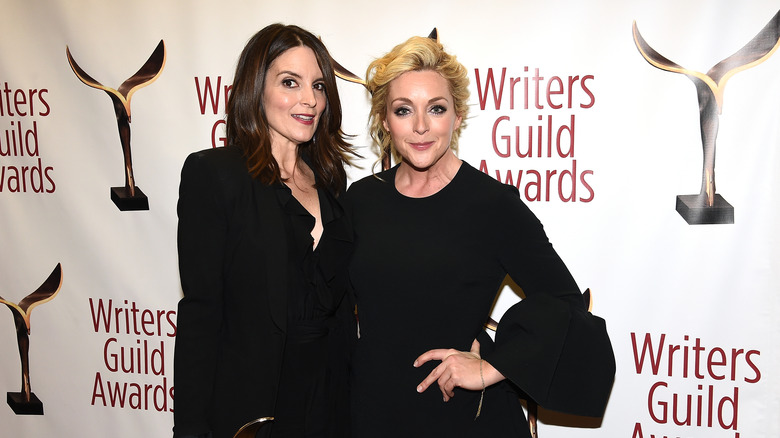 Nicholas Hunt/Getty Images
Jane Krakowski explained why Tina Fey was "one of her favorite people" on "The Drew Barrymore Show" in January 2021, telling Barrymore that she had "the most wonderful experience working on '30 Rock.'" The actor described Fey as an "all round great lady," as well as "super smart" and a "wonderful" boss.
"I've stayed so close with her and I look to her as a guide through my career, after having the great pleasure of working with her for a very long time," Krakowski added. She also shared how the "Bossypants" author was an invaluable source of "mom advise," giving Krakowski tips on how to get her child into kindergarten right up until the deadline. Reflecting on the success of "30 Rock" and "Unbreakable Kimmy Schmidt," the actor spoke about her hopes to work with Fey again.
"I hope that I get to do a third series with her some day in the future," Krakowski enthused — a sentiment with which "30 Rock" fans probably agree.