This Is How Pete Davidson Really Feels About Elon Musk Hosting SNL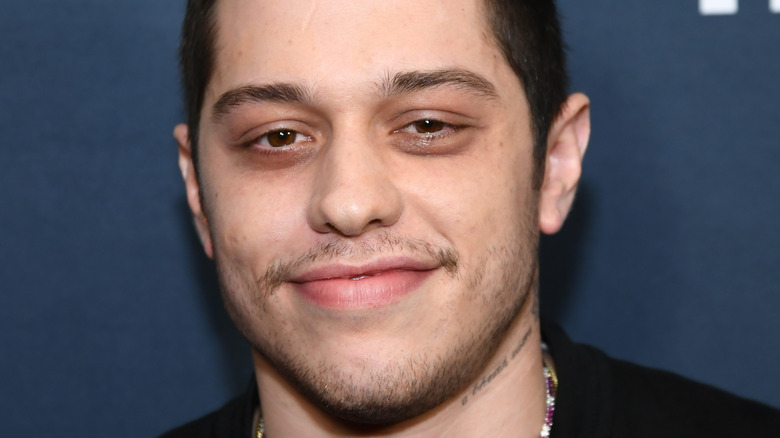 Dimitrios Kambouris/Getty Images
Elon Musk is hosting "Saturday Night Live" on May 8, and cast members have feelings about it.
Not everyone on "SNL" is excited about the tech phenom hosting. According to CNN, cast member Bowen Yang took to his Instagram stories and wrote, "What the f*** does this even mean?" as a caption to Musk's tweet, which read, "Let's find out just how live Saturday Night Live really is." Andrew Dismuke reportedly wrote on Instagram, "Only CEO I want to do a sketch with is Cher-E Oteri," referring to past cast member Cheri Oteri.
Fans on Twitter are split about Musk hosting, with some looking forward to it and others criticizing the decision due to Musk's controversial response to the COVID-19 pandemic.
Some "SNL" cast members can't wait to see what the tech phenom has up his sleeve. Michael Che dished about Musk on May 4, acknowledging on "The Breakfast Club" that Musk is "a polarizing guy" while joking that "white people just don't like their billionaires for some reason." Che, who is Black, continued: "It's weird 'cause we love our billionaires. If Oprah or Tyler Perry was coming, we'd be all excited about it." On "The Ellen DeGeneres Show," Che noted that Musk hosting is definitely generating some buzz. "The show's on 46 years and people still care about who's being booked," he said. "I think that's kind of dope." 
"SNL" cast members are clearly torn about this week's host, and fans are wondering how Pete Davidson feels about it.
What Pete Davidson said about Elon Musk may surprise you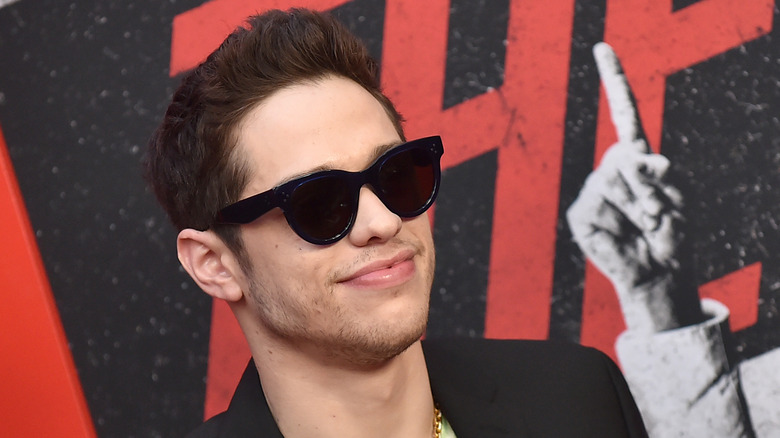 Shutterstock
Pete Davidson appeared on the May 6 episode of "The Breakfast Club" to share his feelings on Elon Musk hosting "Saturday Night Live" just two days later. He seemed thrilled to have him and doesn't understand the controversy surrounding his appearance.
"I didn't understand why this is the dude everyone's so freaked out about," he said. "I was like, 'What did he do?' He's just like a really wealthy businessman that makes nerd s***." Davidson revealed that he recently went to dinner with the billionaire, noting that "he's really nice, I'm excited."
Charlamagne tha God asked Davidson if there was any truth of the "Saturday Night Live" cast upset and refusing to film, and he was quick to note that he hasn't seen any of the backlash first-hand. "Everyone's been like, 'Who's the guy who is so pissed off?'" Davidson said. "We're on a group text. We're all excited and really don't understand the controversy."