The Truth About The Matthew Perry Dating Controversy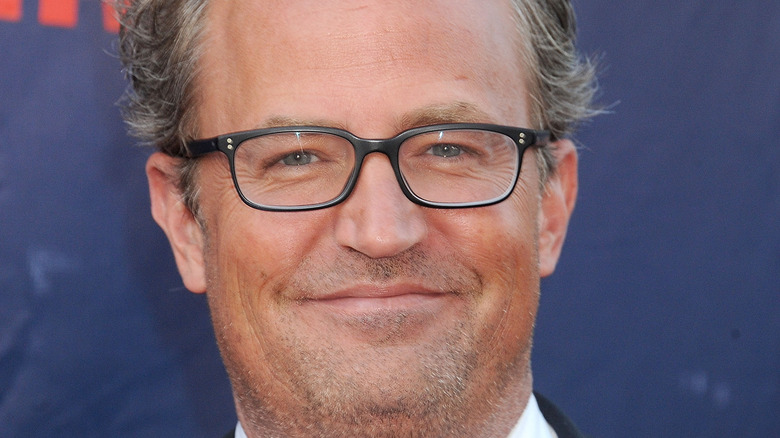 Gregg Deguire/Getty Images
There has recently been a ton of drama involving celebrities and the Raya dating app — and things just got more scandalous. It all started when model Nivine Jay posted a TikTok video claiming that she matched with Ben Affleck. She explained that she unmatched him because she didn't think it was really him. However, he later confirmed his identity by sending her a video, saying, "Nivine, why did you unmatch me? It's me." Jay shared the clip of the actor on her TikTok, writing, "Thinking of the time I matched with Ben Affleck on Raya and thought it was fake so I unmatched him and he sent me a video on Instagram."
The post quickly went viral and drew a mixed response from viewers who weren't sure whether it was cool or a little creepy.
It turns out, Affleck isn't the only celebrity to be outed on Raya. "Friends" star Matthew Perry has also been exposed for allegedly matching with a 19-year-old on the app. Keep scrolling to find out more details about his dating controversy.
Matthew Perry allegedly asked the teenager to go over after COVID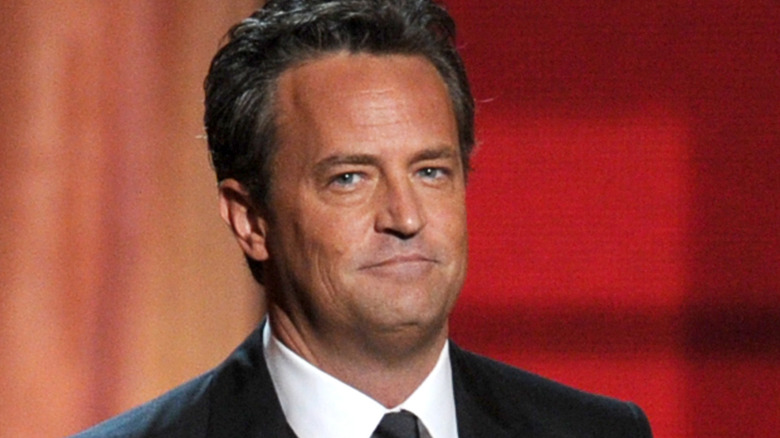 Kevin Winter/Getty Images
Tik Tok user Kate Haralson has spoken out claiming she was just 19 years old when Matthew Perry matched with her on Raya, according to Page Six. This comes days after she posted a now-deleted video of a private FaceTime call she had with the "Friends" star in May 2020, in which the two can be heard playing "20 Questions." The young woman, who works as a personal assistant in Los Angeles, said she was inspired to post her video after Nivine Jay posted hers about Ben Affleck, adding that she felt the world should know that "a lot of guys in Hollywood are talking to all these young girls."
Haralson said that even though Perry did not cross any lines, she did feel uncomfortable when the actor brought up their age difference. She claimed he asked, "Am I as old as your dad?" She also said the two never met up in person, but he allegedly told her: "Maybe one day you can get a COVID test and come over."
Based on this alleged timeline, it appears as though Perry may have been in a relationship with his fiancee Molly Hurwitz when he matched with Haralson, as People reports the couple, who got engaged in November 2020, started dating in 2018. However, according to Us Weekly, the two had briefly split up during that time.