What Is Grimes' Real Name?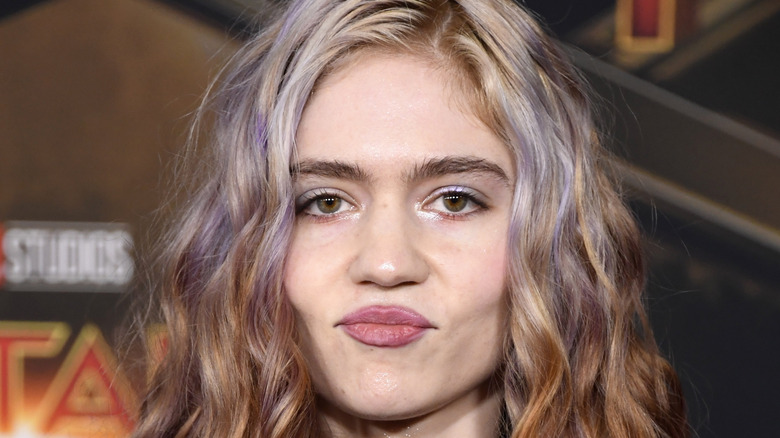 Frazer Harrison/Getty Images
Tech billionaire Elon Musk and his partner — musician and artist Grimes — have always had a thing with names. Grimes delivered the couple's first child in May 2020, with Musk tweeting to a follower their son was named "X Æ A-12 Musk." The Tesla CEO was not joking. Grimes later tweeted an explanation, although it arguably furthered the confusion. As the songbird broke it down, Baby Musk's "X" stood for "the unknown variable" and the "Æ" for "my elven spelling of Ai (love &/or Artificial intelligence)." Furthermore, A-12 is "a precursor to SR-17 (our favorite aircraft)," and "A=Archangel, my favorite song."
But a California law, according to Fatherly, mandates that only letters in the English alphabet can be used in names, forcing Musk and Grimes to change the name twice before landing on X AE A-XII in June 2020.
A few months later, in October 2020, Grimes made headlines again for reducing her own name to just one letter, choosing to go by just "c" from then on. This begged the question, what is the alternative singer's real name?
Grimes' new name, 'c,' is still derived from her real name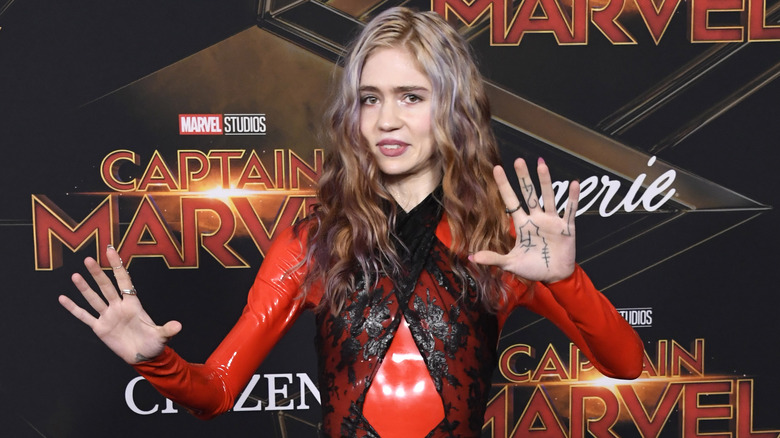 Frazer Harrison/Getty Images
Going by the profile name "Claire de Lune" on Twitter, Grimes was née Claire Boucher before changing her name again to "c," per L'Officiel. The singer formerly known as Grimes told Connect Savannah in 2012 that she wanted a "dissociative word" for her stage name. Originally claiming she plucked it from a Simpsons character called Frank Grimes, via The Guardian, the artist formerly known as Claire Boucher later admitted the inspiration was something more grounded.
"Grime," as Complex UK explained, is a popular genre of electronic dance music arisen out of the U.K. circa the early 2000s, with roots in dancehall and hip-hop. Grimes, or c, came clean in a since-deleted 2014 tweet that her former nom de guerre was a nod to her MySpace days in choosing a genre on the platform to categorize her music. "On myspace ur genre could be grime and u could have 3 genres so i was plural grime, b4 knowing what grime was," she tweeted (via The Guardian), admitting, "i was originally too embarrassed of this story."
Although a New York Times interview published in October 2020 declared that the artist was going by "c" henceforth, eagle-eyed fans probably spotted a 2018 tweet revealing she had been "c" for a while. "i'm legally changing my name from claire to 'c' , as in the speed of light [in a vacuum]... this will be much better," her explanation read.