Grimes Is Now Going By This Eyebrow-Raising New Name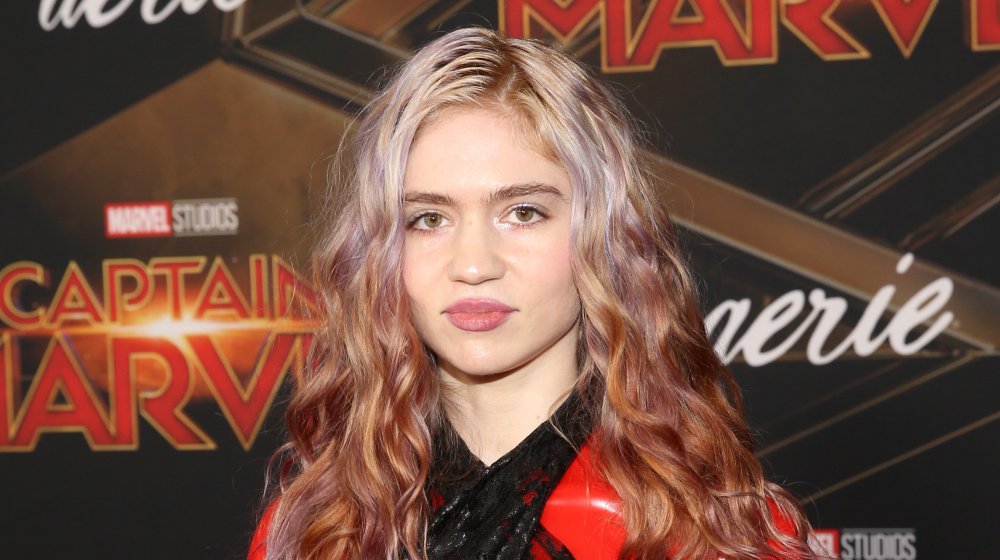 Jesse Grant/Getty Images
The artist formerly known as Grimes has never been one to shy away from controversy. Whether it's her flare for the avant-garde, her somewhat eyebrow-raising relationship with boyfriend and tech mogul Elon Musk, or even the name she and Musk chose for their infant son, the singer has never been one to let her decisions go without comment. So it's almost surprising that news of her own legal name change has somewhat slipped under the radar. 
Was the news inconspicuous because of what the couple named their own son, X AE A-Xii, and the fact that the public reaction might have inadvertently eclipsed her own legal name change? In an October 2020 profile in The New York Times, the singer-songwriter and producer was quick to specifically focus on how the birth of her son — whom she calls "X" for short — has impacted both her work and her outlook on life since his arrival in May 2020. (This focus itself also isn't surprising; before his birth, the performer regularly updated her followers on the ins and outs of her pregnancy, including her diet.) 
But what about her own reported name change? Does it have anything to do with the meaning of her son's name, which she took to social media in May 2020 to clarify is a reference to everything from the advent of artificial intelligence to the figure of the archangel? Let's take a look.
Grimes' new name is a lot more straight-forward that you'd think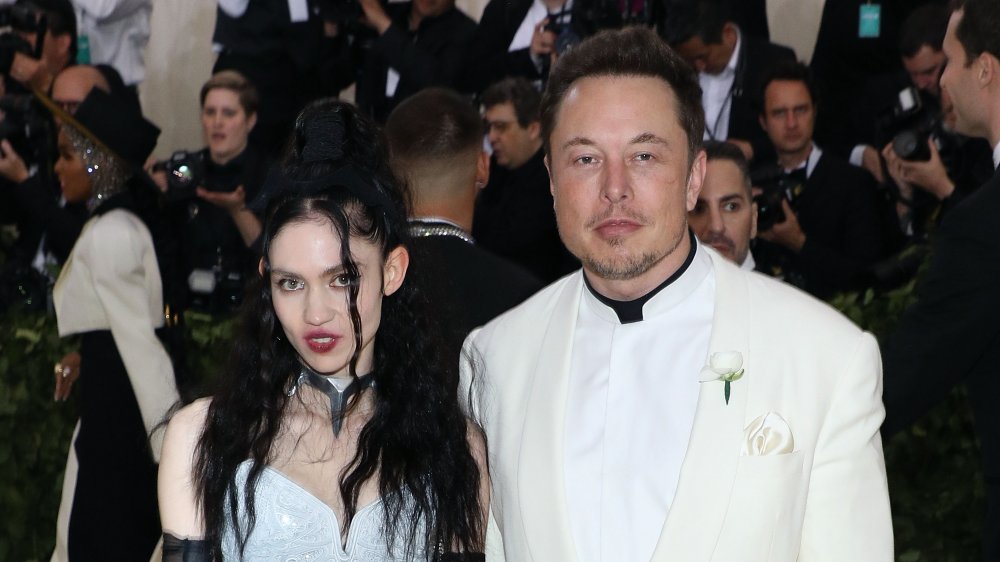 Taylor Hill/Getty Images
In an October 2020 interview with The New York Times, journalist Ezra Marcus was quick to mention that the artist had been going by a new moniker within her social circle — but what is it? As it turns out, the new nom de guerre is simply the lowercase letter "c," which stands for the speed of light in a vacuum in various fields of physics. (Or, as many of us know it best, the "c" in "E = mc2.") Considering c's given name is Claire Boucher, the letter "c" also serves as a nice homage to her roots. 
While the name change is making the media rounds in October 2020, many hardcore fans of c have known about it for a minute: The first time the "c" change went through the news cycle was April 2019, where the musician herself mentioned it during an in-depth interview with Cultured magazine. The reason? According to the profile, the name "Claire" had been "plaguing her," so much so to the extent that she legally changed it to "c" earlier that year.