How Much Is Alanis Morissette Really Worth?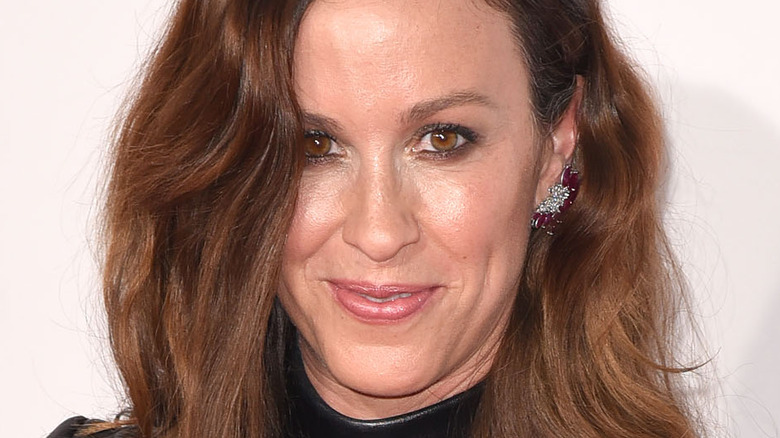 C Flanigan/Getty Images
When you think of Alanis Morissette, there's a very good chance the tracks "You Oughta Know" and "Ironic" come to mind. That's because those are the songs that made the Canadian singer into the household name she is today. But it turns out, Morissette has come a long way since recording her first demo. According to Britannica, she used the money she earned from an acting gig on Nickelodeon's "You Can't Do That on Television" to cut her first single, which not only led to a song publishing deal but two back-to-back albums, "Alanis" (1991) and "Now Is the Time" (1992). Her first album even earned her a Juno Award.
The rest, as they say, is history, because the star went on to release "Jagged Little Pill" in 1995, which catapulted her to stardom and made her an international superstar. Since then, Morissette has topped charts around the world, won eight Grammys, and sold more than 60 million albums worldwide (per Forbes). However, to this day, "Jagged Little Pill" is still considered one of the best-selling albums of all time, even spawning a Broadway musical by the same name featuring an array of songs from Morissette's impressive catalog.
With a successful career that has spanned more than 30 years, Morissette "oughta" have an impressive net worth, right? Keep scrolling to find out how much the musician is really worth and why all her hard-earned money was almost stolen from her.
Alanis Morissette's manager embezzled millions from her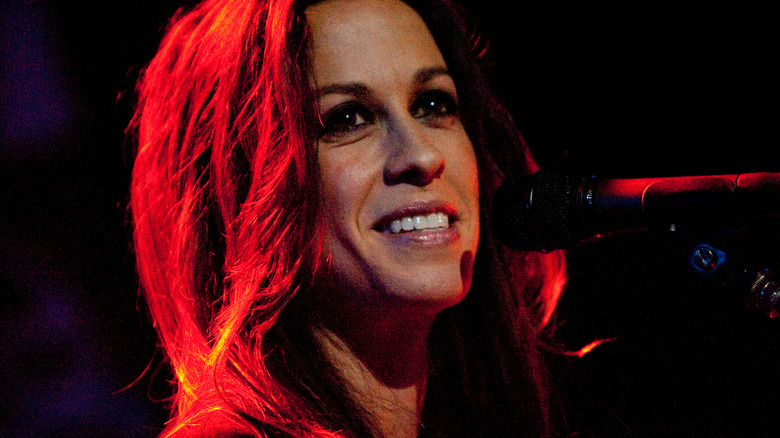 Tiffany Rose/Getty Images
Alanis Morissette may be worth an estimated $45 million as of 2021, per Celebrity Net Worth, but the singer's fortune was almost compromised when her business manager Jonathan Todd Schwartz nearly got away with stealing $5 million from her. According to The Hollywood Reporter, he embezzled money from the singer between 2010 and 2014 while he was responsible for "collecting income, managing investment accounts and paying bills on her behalf."
Rolling Stone reported that it was Morissette's new manager, Howard Grossman, who uncovered the crime, which resulted in her suing Schwartz for fraud in May 2016 and asking for $15 million in damages. In her suit, she claimed that "[Schwartz] would insist that things were 'fine,' that she had 'nothing to worry about,' and that she and her future grandkids were 'set for life,'" when she would inquire about her finances and spending habits.
Schwartz was sentenced to six years in prison, per THR, and Morissette added a few more million to her net worth in restitution.