Is This The Real Reason Bill And Melinda Gates Waited To Announce Their Divorce?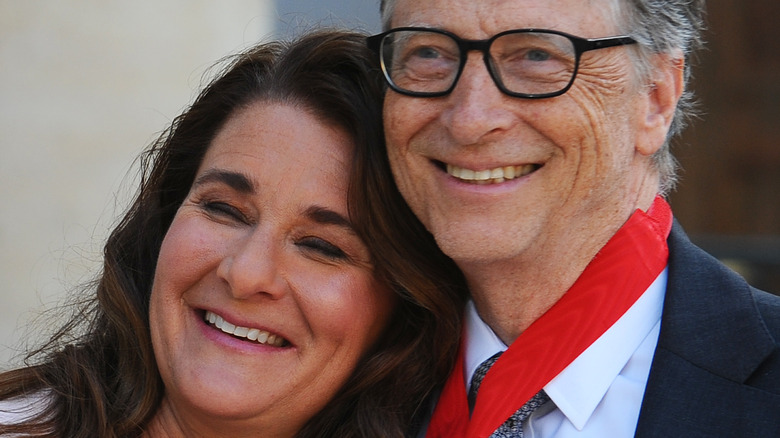 Frederic Stevens/Getty Images
It was a split that shocked the world. No one saw it coming when Bill Gates and Melinda Gates announced their divorce after 27 years of marriage on May 3. The billionaire businessman and the American philanthropist shared the news of their shocking separation in a statement on Twitter. 
"After a great deal of thought and a lot of work on our relationship, we have made the decision to end our marriage," the Microsoft co-founder and his estranged spouse tweeted. Per CNN, Melinda filed a petition for divorce in King County, Washington, on the day the ex-duo announced their split.
In their statement, Bill and Melinda — who wed in 1994 — reflected on the last 27 years together. The software developer and the author "raised three incredible children," Jennifer Gates, Rory Gates, and Phoebe Gates. In addition, they "built a foundation that works all over the world to enable all people to lead healthy, productive lives."
The former couple founded their philanthropic organization, the Bill and Melinda Gates Foundation, in 2000. "We continue to share a belief in that mission and will continue our work together at the foundation," read their statement, "but we no longer believe we can grow together as a couple in this next phase of our lives."
As if Bill and Melinda's divorce wasn't baffling enough, reports claim there's a new reason why the they may have ended their decades-long marriage. Keep scrolling to find out why the two waited to announce their divorce. 
Bill and Melinda Gates reportedly waited to divorce until their youngest child was 18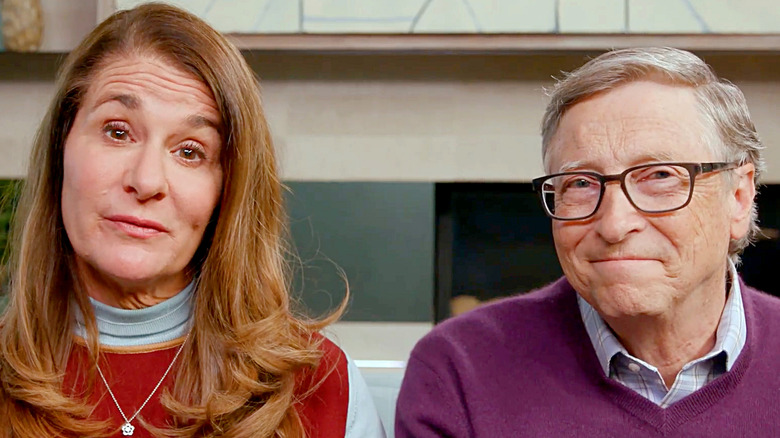 Getty Images/Getty Images
Bill Gates and Melinda Gates ended their marriage after 27 years, but according to new reports, the timing of their split was no last-minute decision. A source told People that, while a "combo of things" led them to part ways, it was mostly because their youngest daughter, Phoebe Gates, is now 18.
"It's absolutely because their youngest child is graduating from high school, and the idea was that they stayed together through that," the outlet reported on May 7. "They limped through until their kids were out of school like a lot of people."
Phoebe rang in her milestone 18th birthday in September 2020. In addition to their youngest, Bill and Melinda also share 25-year-old daughter Jennifer Gates and 21-year-old son Rory Gates. Jennifer spoke on her parents' divorce, calling the split "a challenging stretch of time" on her Instagram Stories (via Fox News).
Melinda filed for divorce from the author on May 3, and according to documents, the former pair have a settled separation agreement. The source told People the agreement is likely in place so the two can remain civil as they continue to work on their foundation and co-parent their children. "Nobody is going to want to invite more scrutiny because it'll hurt their credibility," the insider explained. "I don't think they're so angry that anybody wants to take each other down, like you sometimes see. [Melinda is] not incentivized for that."