How Taylor Swift Will Make History At The 2021 Brit Awards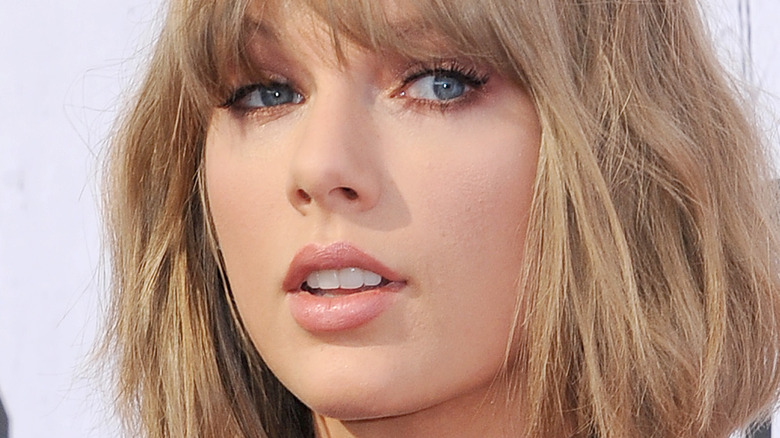 Shutterstock
Ever since releasing her self-titled debut album in 2006, Taylor Swift has been no stranger to major victories and accolades. Aside from countless viral music videos and seven No. 1 singles on the Billboard Hot 100 chart, Swift has famously gone home with three Grammys for Album Of The Year, the show's biggest honor. Those would be for her 2008 album "Fearless," 2014's internet-breaking "1989," and 2020's "Folklore," which came to the rescue for many Swifties experiencing pandemic blues (if you know, you know). 
In 2011 (just to spout off some more amazing wins), Swift was given her first Billboard Women In Music honor with the Woman of the Year award. Swift became the first woman to win the award twice, taking home the same award in 2014. The songwriter then broke barriers, becoming the first recipient of the Woman of the Decade award, which she was awarded for being what the outlet called, "one of the most accomplished musical artists of all time over the course of the 2010s." In other words, she has won a lot of statues!
But Swift's resume didn't become a "Blank Space" after the 2010s. The megastar singer is about to be honored in a huge way at the 2021 Brit Awards. Here's what she's going home with, and why it's a big deal.
Taylor Swift is breaking ground in two ways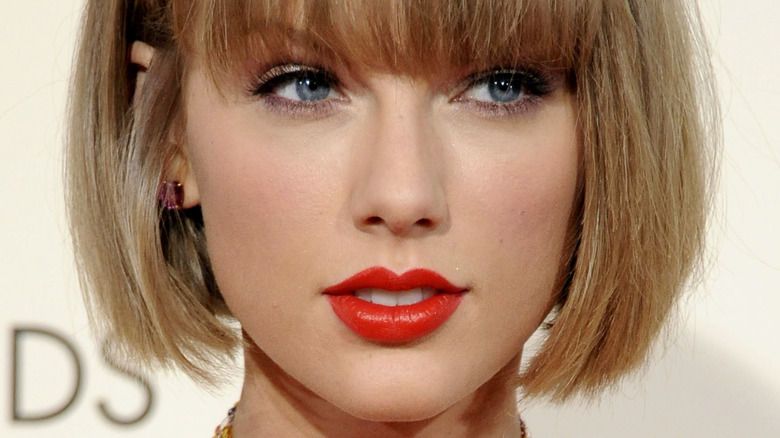 Shutterstock
The 2021 Brit Awards, which celebrates the best of British and international music, will grant Taylor Swift the global icon award on May 11. This makes her, per the awards show, the first female artist to win the top prize in Brit Awards history. 
Swift's ground-breaking win doesn't stop there. The artist will also be the first non-English artist to win the award at the ceremony, according to Billboard. The prize is, "in recognition of her immense impact on music across the world and incredible repertoire and achievements to date," as the Brit Awards described. Nice! It is "reserved for truly exceptional artists," the Brit Awards added, and Swift follows in the footsteps of Elton John, David Bowie, and Robbie Williams in winning it.
But Swift could go home with more than just that impressive prize. According to Billboard, she's also nominated for international female solo artist, which the "Folklore" singer won in 2015. She's pretty deserving, as she is, per Billboard, the only female artist in the 21st century to see seven No. 1 albums on the Official U.K. Albums chart. It's not like she's a hidden gem across the pond! And as far as that second possible prize goes, Ariana Grande, Cardi B, Miley Cyrus, and Billie Eilish are also nominated. Big things!