How The Queen's Duties Will Change Without Philip By Her Side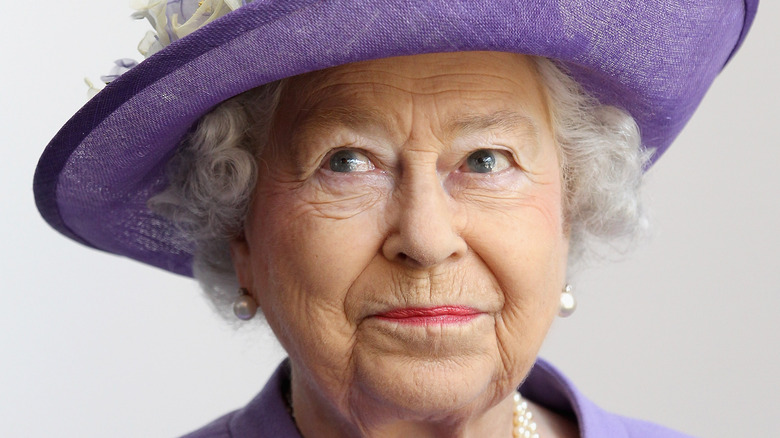 Chris Jackson/Getty Images
Attending formal events, such as the wedding of Prince Harry and Meghan Markle, side-by-side, Queen Elizabeth II and the late Prince Philip had been executing royal duties as a collective item for decades. Philip had retired from all solo duties in 2017, as BBC reported then, after serving as patron or president of 780 goodwill organizations. As the Daily Mail reported in 2021, Elizabeth allegedly went through frequent periods of time without seeing her husband in his retirement. With her home being Buckingham Palace and Philip residing at Sandringham estate for a while, the Queen had reportedly told a staff member, "Do you know, I haven't seen him for six weeks." Nonetheless, as Her Majesty's royal consort, Philip still accompanied Elizabeth in retirement to many royal occasions.
If Netflix's "The Crown" is to be believed, Philip also always seemed Elizabeth's primary — if often informal — advisor. Whether it be conversations in the lavish dining rooms of Buckingham Palace or inside their own living quarters, Philip certainly had the queen's ear. According to royal biographer Gyles Brandreth, author of 2004's "Portrait of a Marriage," "The Queen wears the crown, but her husband wears the trousers," adding (via Town & Country) that Philip was "the power behind the throne." Brandreth described Philip in relation to Elizabeth in three words — "steadfast, never-failingly supportive."
Let's take a glance at how Philip's death in April 2021 impacts Elizabeth's ruling duties henceforth.
Queen Elizabeth II has a new office and home after Prince Philip's death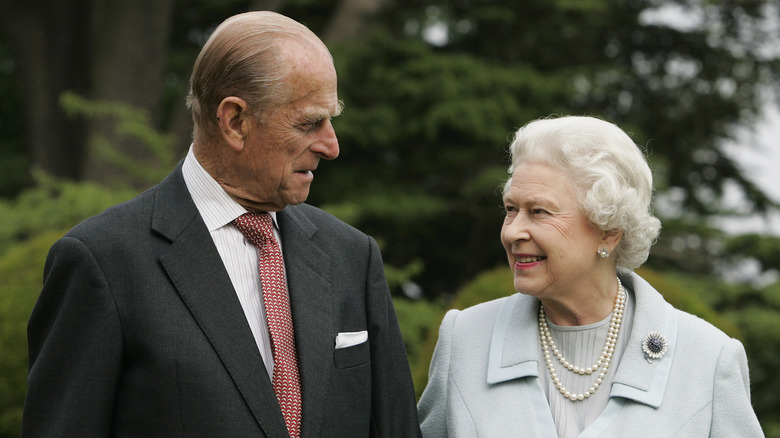 Tim Graham/Getty Images
Departing her longtime home of Buckingham Palace for Windsor Castle was one major alteration to Queen Elizabeth II's reign following Prince Philip's April 2021 death. Per the Daily Mail, Elizabeth will conduct official business from Windsor Castle henceforth, which had been used as a temporary quarantining spot for her and Philip during the COVID-19 pandemic. Additionally, the Queen will take up permanent residence at what Project Britain impressively calls "the largest castle in the world that is still lived in." Allegedly not observing a long period of mourning off work, Elizabeth already completed some official duties just in the days after. On April 15,  she held a virtual tête-à-tête with Canadian Prime Minister Justin Trudeau and Governor-General of Australia, David Hurley. As a lady-in-waiting to the queen told the Daily Mail, "[Philip] always said she must carry on and... that is exactly what she will do." 
Even Elizabeth's 2021 birthday celebration was different. The queen did not, per tradition, release an official portrait on her April 21st birthday, Harper's Bazaar reported. There was also no festive gun salute for the occasion. Going forward, at least through mid-May, the Daily Mail also shared that the Queen — also in line with royal tradition — will only use a special reserve of black-rimmed paper for letters of correspondence. Given of all 2021 royal incidents, Elizabeth might be using that supply of papers fast!