How Chris Martin Really Felt About The Coldplay-Themed American Idol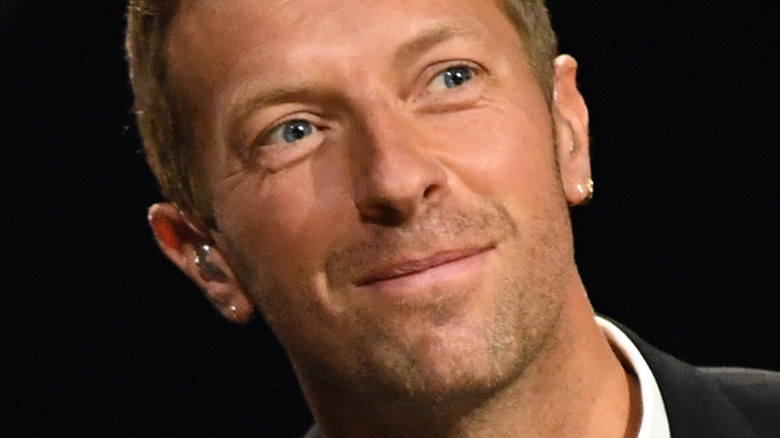 Kevin Winter/Getty Images
Season 19 of "American Idol" has come with its fair share of twists. The music competition series threw fans for a loop when they introduced their Season 19 "Comeback" round, in which past contestants got a second chance at winning the competition, according to Billboard. Previous runner-up Arthur Gunn was chosen as 2021's comeback contestant, and immediately brought the drama.
In a Coldplay-themed episode of "American Idol," lead singer Chris Martin stepped in to mentor the top seven remaining contestants and listen to his own songs on the "American Idol" stage. Gunn took the show's motto for contestants to make songs their own to a whole new level changing Coldplay's "In My Place" so drastically it sparked uproar.
"leave it to @ArthurGunn122 to ruin a perfectly good @coldplay song with his own 'rendition,' " wrote one fan on Twitter. Another wrote, "it's disrespectful to completely change the arrangements of 'In My Place' by Coldplay .. sorry Arthur Gunn I can't give any vote for you tonight." While fans definitely had plenty to say on their own, it was Chris Martin's reaction that turned heads.
Katy Perry was upset on Chris Martin's behalf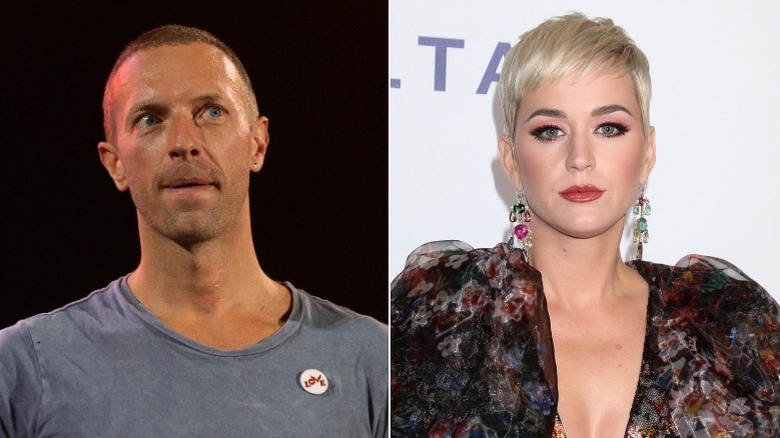 Shutterstock
In an episode that should've paid homage to Chris Martin as the lead singer of Coldplay, "American Idol" contestant Arthur Gunn seemingly crossed the line with his rendition of "In My Place." The two-time contestant decided to change the melody of the single, making it vastly different from the original.
"Funny enough, I always thought the melody was the best bit — and that's the bit you've thrown away," said Martin during the episode in response to Gunn's decision (via Yahoo Music). However, Martin ultimately seemed supportive. "Some people are very protective of the original. And I feel like, no, the nature of music is that it's an ongoing conversation," he continued. "It's water moving. I think what you're doing is brave, and I'm all-in."
"American Idol" judges Luke Bryan and Lionel Richie seemed to be "all-in" as well with Bryan pointing out, "to sit there and stick to your guns and change the melody to the song is pretty amazing." Katy Perry came to Martin's defense, however, unhappy with Gunn's change to the melody. "One thing to know about artists, we're very stubborn. I think Chris was saying it kindly — like, the best part of that song is the melody," said the "Firework" singer. "But of course, you are Arthur Gunn, and you do it your way. ... But sometimes it is about playing along just a little bit. Because I did want to sing along with you, Arthur, but I didn't know that melody."