Inside Chris Martin's Relationship With Gwyneth Paltrow Today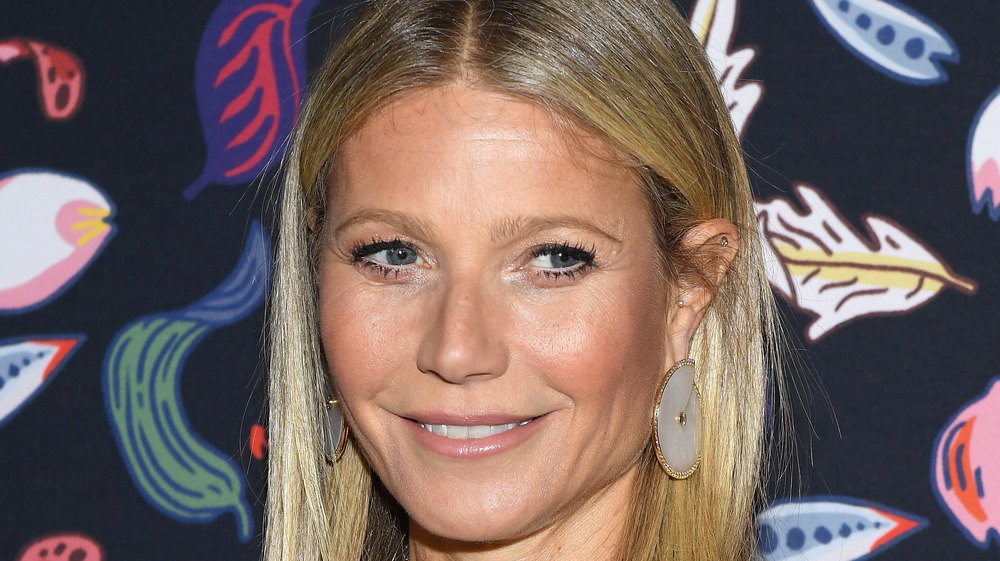 Pascal Le Segretain/Getty Images
Gwyneth Paltrow and Chris Martin gave divorce an unconventional twist when, in 2014, they announced a "conscious uncoupling." Unbeknownst to either of them at the time, the world would react with more animosity to the announcement than approval. In March 2019, Paltrow spoke about what she had hoped would happen with Dax Shepard on his podcast, Armchair Expert, and how she wanted to avoid any ugliness with Martin. 
"I just thought, 'I wonder if there's a way to circumvent that and just go directly to the point where we're friends.' We're family, that's it," Paltrow explained. "We can pretend we're not, and hate each other ... or, let's try to reinvent this for ourselves." Paltrow speculated about why people reacted so harshly to her new approach. "Sometimes I've said things and it's been too early in the culture, or whatever." She also wondered if the phrase "triggered a lot of people who were the sons and daughters of acrimonious divorces, or people in the middle of acrimonious divorces."
Despite the ruffled feathers, both Paltrow and Martin have gone on to flourish in new relationships. Paltrow married Brad Falchuk in September 2018, per USA Today. Meanwhile, Martin is dating Dakota Johnson, according to People. While there are happy new relationships all around, it's fair to wonder what things are like between Paltrow and Martin today.
Chris Martin still has dinner with Gwyneth Paltrow on Sundays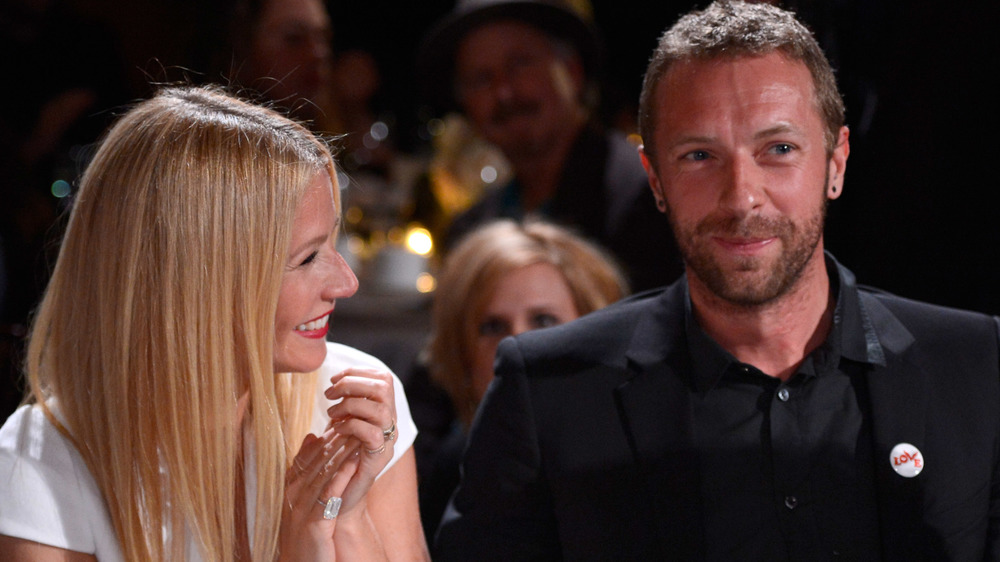 Kevin Mazur/Getty Images
With Gwyneth Paltrow and Chris Martin in new relationships, has the amicable spirit of "conscious uncoupling" remained? The answer seems to be yes. The pair share two children, Apple and Moses, while Paltrow's husband, Brad Falchuk, has two children, Isabella and Brody, from his previous marriage. For Paltrow and Falchuck's honeymoon, they brought the whole gang, including Martin! 
In January 2019, Paltrow told Kelly Ripa and Ryan Seacrest on Live With Kelly and Ryan, "We just took our honeymoon in the Maldives ... and we had a big family honeymoon over Christmas." She added, "So, my new husband and his children, my children, my ex-husband, our best family friends. It was a very modern honeymoon."
The friendship between Martin and Paltrow continues, even as Martin has found love with Dakota Johnson. In fact, Martin and Johnson often join Paltrow and Falchuk for dinners on Sunday nights with all the kids, per People. The reason for such a conscious friendship is rooted in family. Paltrow told Drew Barrymore on The Drew Barrymore Show: "You're ending a marriage, but you're still in a family. That's how it will be forever. Some days it's not as good as it looks, you know. We also have good days and bad days, but I think it's driving towards the same purpose of unity and love and really what's best for [our kids]." 
That's a really cool approach.