Dakota Johnson Looks Just Like Her Famous Mom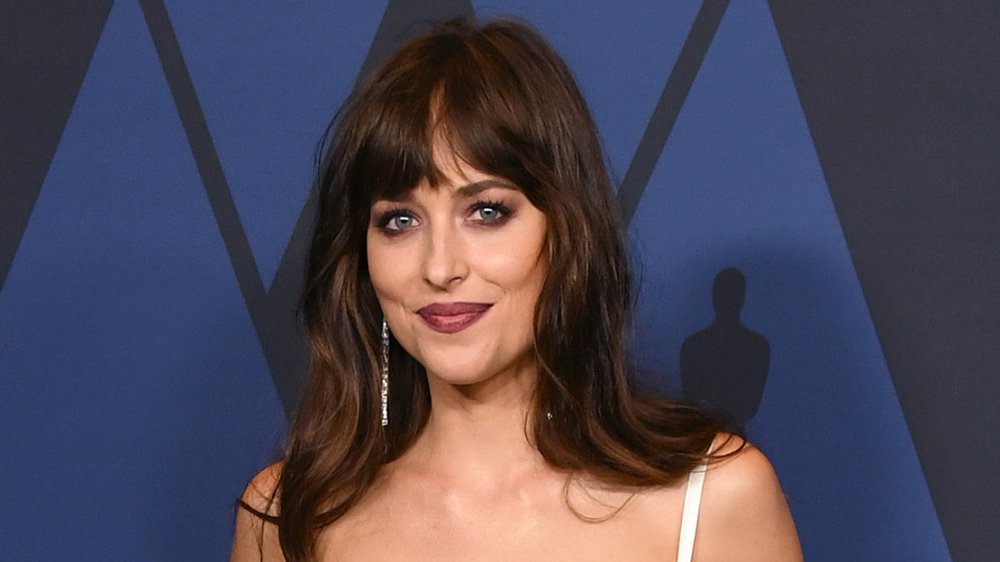 Kevin Winter/Getty Images
As far as family connections go, Dakota Johnson is basically Hollywood royalty. Dakota made her big-screen debut in a supporting role in 2010's The Social Network. Then in 2015, the actress and model hit it big, starring as Anastasia Steele in the film adaptation of Fifty Shades of Grey, along with its two sequels. But the star didn't break into the biz without some nearby help.
Dakota is the daughter of Don Johnson, an actor who most famously starred in the '80s TV series Miami Vice, and Melanie Griffith, who starred in dozens of films including Working Girl and Lolita. Additionally, Dakota's maternal grandmother is Hollywood legend Tippi Hedren, who brought some of Alfred Hitchcock's greatest frights to life, starring in his classic films The Birds and Marnie.
Whenever Dakota and her mom are together, it's easy to notice the resemblance between them. Keep reading to see for yourself.
Melanie Griffith wants daughter Dakota Johnson to feel 'strong' in her work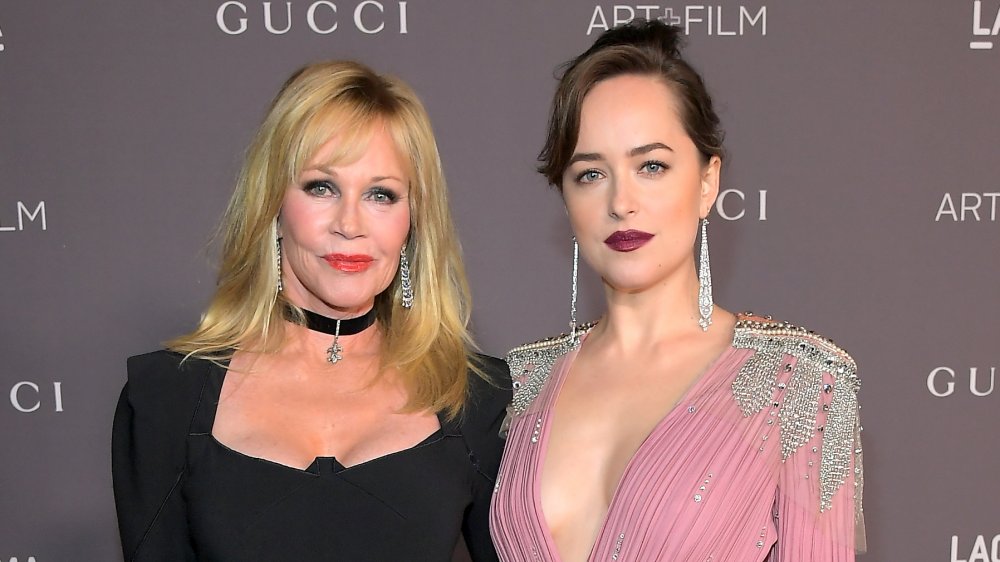 Charley Gallay/Getty Images
It's not hard to see the physical resemblance between Dakota Johnson and mom Melanie Griffith, as the two share many of the same facial features and same smoldering smile. And they seem to be genuinely close, often accompanying one another to events and award shows — despite the occasional bump. 
As per Vogue, Dakota was crowned Miss Golden Globe at the 2006 Globes, which is especially meaningful because in 1975, Griffith held that very same honor. They're the only mother-daughter duo to do so. But at the 2015 Oscars, the pair wasn't in as good of spirits.
In a now-viral red carpet clip, Griffith expressed how proud she is of her daughter while, to Dakota's chagrin, mentioning she hasn't seen the then-newly released Fifty Shades of Grey. When asked by Good Morning America reporter Lara Spencer if she would see it, Griffiths replied, "No, I don't think so." Further noting, "I think it would be strange," as an upset Dakota looked on.
Still, they seem like a great mother-daughter duo. In a December 2017 interview with InStyle, Griffith recalled the abuse her mom, Tippi Hedren, faced at the hands of director Alfred Hitchcock. She said she wouldn't let that happen to herself or her daughter. "[Hedren] became an example of what to never let happen in my life," Griffith said. "Hopefully, I've passed that on to Dakota — to be strong in your work and in yourself."