What Joshua Bassett Just Revealed About His Sexuality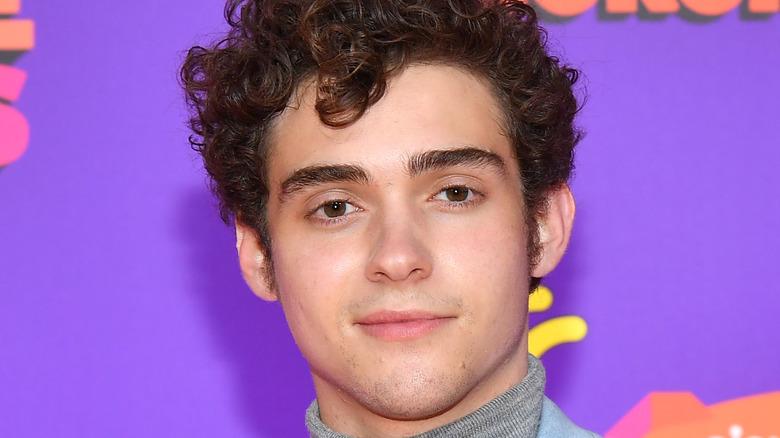 Amy Sussman/kca2021/Getty Images
Joshua Bassett has been rumored (in case you've been living under a Disney+ rock) to be embroiled in a love triangle with Olivia Rodrigo and Sabrina Carpenter. He was romantically linked to Rodrigo when he revealed he had improvised his climactic "I love you" speech between his character and Rodrigo's on "High School Musical: The Musical: The Series" to Los Angeles Times. And fans quickly shipped these two. That was ... until rumors swirled that Bassett left Rodrigo to date Disney actor Sabrina Carpenter.
Art imitates life indeed, and Rodrigo has since dropped heartbreak-tinged smash hits like "Drivers License" and "Deja Vu," with many listeners feeling like the catchy chart-toppers were aimed at Bassett and Carpenter's rumored romance. The singer told Billboard that "Driver's License" was about "a really painful moment in [her] life." Mhmm.
The surrounding drama (he was mentioned by name in a "Saturday Night Live" skit about the song) caused Bassett to shelf a track he had recorded with Carpenter, as he told Billboard. But he seems to be evolving from it all, releasing the single "Feel Something" on May 7. "Some people won't put out music while they work on themselves and come back when they're ready," he told People. "I'm changing every day in so many ways," he said. Now, that sentiment seems truer than ever. 
Keep reading to see what Bassett has revealed to fans about himself that's making waves.
Joshua Bassett nonchalantly dropped a bombshell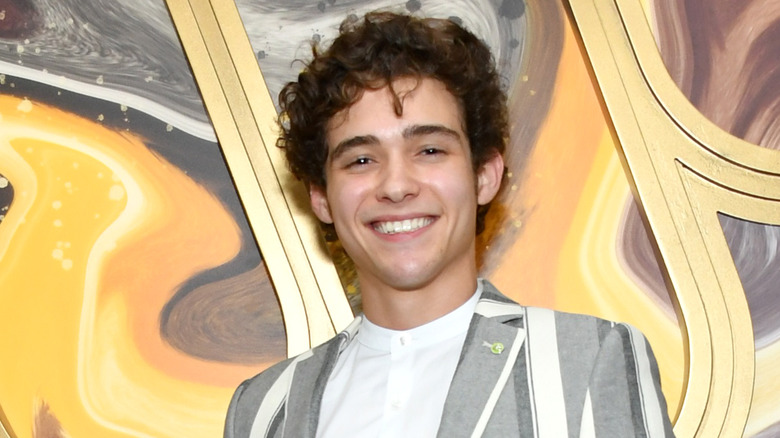 Amy Sussman/Getty Images
Joshua Bassett recorded himself answering questions from fans in a YouTube video for Clevver News on May 10. One fan asked the "High School Musical: The Musical: The Series" actor if he would collaborate with Harry Styles. Bassett joked that Styles had hounded him to record an album together, and then heaped praise on the former One Direction singer. "What I admire about Harry Styles is that he is a very classy man, and he's also very well rounded and he kind of does it all," Bassett said. But Bassett went on.
The actor then mentioned how attractive he thought the British singer was. "He's cool. Who doesn't think Harry Styles is cool? Also, he's hot, ya know? He's very charming too. Lots of things," Bassett added, somewhat bashfully. "I guess this is, um, this is also my coming out video." The "Feel Something" singer did not expound on his comment, and the video cut to the next question. 
Fans have quickly weighed in on the apparent "coming out" statement. "I like that he just didn't care and didn't make a huge deal," one Twitter user wrote. "If this is indeed a ~coming out~ I'm so glad to see the younger generation being very [shrug emoji] about sexuality," another wrote. "Awww bless him you could see he was nervous before saying it," another Twitter user responded. We can't "Lie, Lie, Lie" ... it was a sweet, candid moment!