Are Prince William And Prince Harry Speaking At The Moment?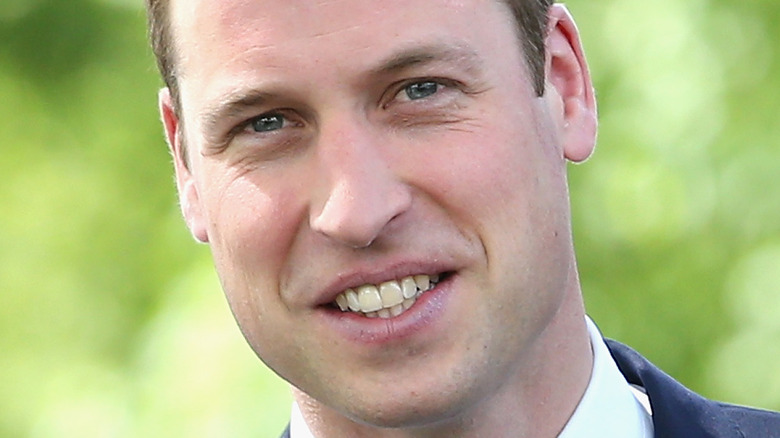 Chris Jackson/Getty Images
Prince William and Prince Harry's feud may have started as early as 2018, and has only gotten worse over time. In May 2021, Tom Bradby, a longtime friend of both William and Harry, told the London Times that the brothers' relationship "descended into something that was difficult" over the past 18 months. The rift between the Duke of Cambridge and the Duke of Sussex is believed to have grown in recent months, due to Harry's sit-down with Oprah Winfrey in which he decided to speak candidly about the royal family and his experience living under the monarchy's rule, which reportedly "devastated" William, royal expert Katie Nicholl told Entertainment Tonight.
William and Harry seemed to reach some common ground following Prince Philip's funeral, as evidenced by the chat they shared while walking to Windsor Castle after the service ended. And while there have been reports that the brothers talked while Harry was in the UK, sources have said that things aren't 100% back to normal between the two, according to The Sun. Nevertheless, there is hope that William and Harry can work through their differences and get back to a good place. But are the brothers working on their relationship and have they been talking since Harry arrived back in the United States? Read on to find out.
Prince William and Prince Harry seem to be on the right path to healing their rift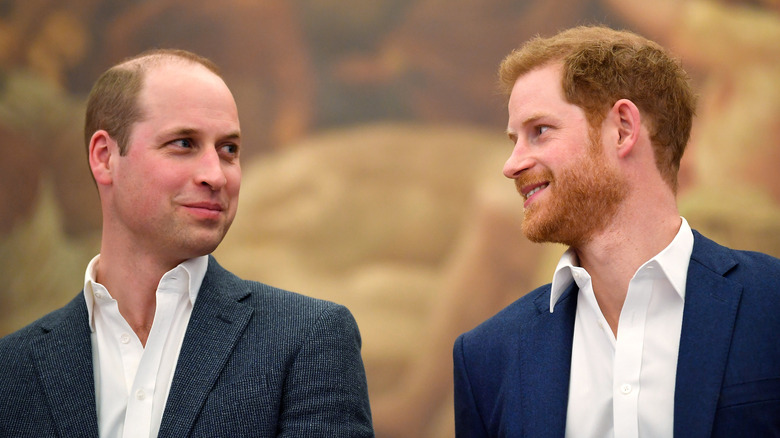 Wpa Pool/Getty Images
Royal expert Nick Bullen told Us Weekly that Prince William and Prince Harry are not currently speaking to one another. "All of my sources tell me that they are not talking at the moment," Buller said. He went on to tell the outlet that he does feel as though William and Harry's post-funeral chat was a good sign, and that seeing the brothers talking was a good step. At the time, William's wife Kate Middleton was part of the conversation and she appeared to be cool and calm as she walked with her husband and her brother-in-law. This act, Buller says, was Kate's was of trying to help.
"It's pretty clear that the Duchess of Cambridge was doing her best to build the bridges," he told Us Weekly. "Softly, softly seems to be the order of the day," he added, suggesting that William and Harry need to take things slowly and make sure that things don't get heated.