Who Is Elon Musk's Mom?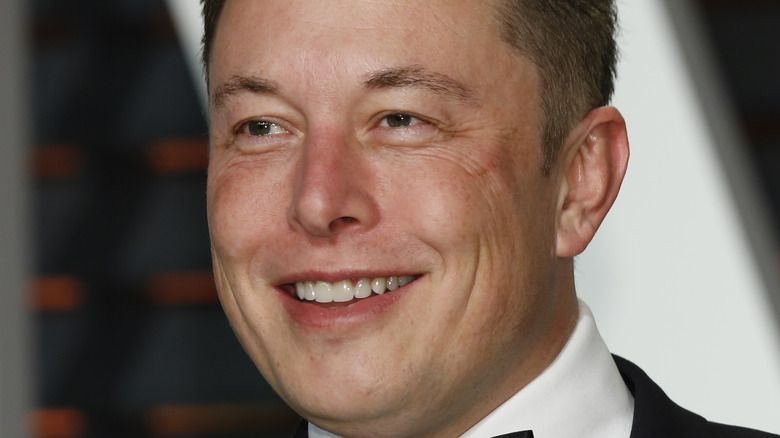 Shutterstock
Tech billionaire Elon Musk added to his already-impressive résumé by hosting "Saturday Night Live" on May 8. At the end of his monologue, he was joined by his mother, as the two shared a pithy exchange and joked about her potential gift for Mother's Day, as per Insider. This television appearance led many to wonder who the SpaceX founder's mother is.
Maye Musk was born in Canada, along with her twin sister Kaye, but grew up in South Africa after moving there at a young age, as per The New York Times. The striking beauty was a finalist in the 1969 Miss South Africa pageant. A year later, she married Errol Musk in 1970, and the couple had three children: Kimbal, Elon, and Tosca.
The couple divorced before Elon was 10 years old, as Maye completed two master of science degrees and began a career as a dietician (via Vanity Fair). The single mother supplemented her income with side jobs. Kimbal told Vanity Fair in October 2015 how his mother only let him sign up for karate as a youngster if he committed to eventually earning a black belt. "She early on programmed into us that, if you start something, you finish it," he told the outlet. 
In 2019, Maye imparted her pearls of wisdom regarding parenthood, and life, in her book "A Woman Makes a Plan: Advice for a Lifetime of Adventure, Beauty and Success." Keep reading to see why his mother was famous before Elon was successful.
A look back at Maye Musk's surprising career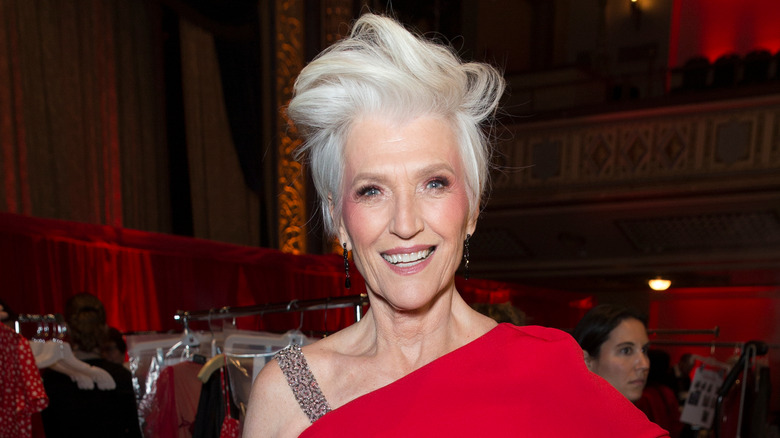 Shutterstock
Maye Musk supplemented her career as a dietician by working as a part-time model while she raised Elon Musk and his siblings. "I was famous until Elon became famous," she said to The New York Times in April 2016. Although she was a dietician, Maye struggled with her weight after her divorce, and at one point, weighed more than 200 lbs, as per the Hong Kong Tatler.
She had striking features and ended up working as a plus-sized model. "I was the top plus-size model in the whole country and the other agencies would then book me because they didn't have a plus-size model and an older model," she told the Tatler in September 2020. Maye appeared in a campaign for Revlon and was featured on the box of Special K cereal (via the Times).
The South African beauty saw a resurgence in her modeling career later in life. In 2010, Maye posed nude on the cover of Time, and was a cover model for Elle Canada in 2012, as covered by MarketWatch. "Maye serves as a role model and inspiration," renowned art collector Wendi Murdoch told the Hong Kong Tatler. "She does not lament getting old, but rather embraces every living moment."
Do not expect her to change her ways. Since her divorce, Maye became fiercely independent. "Oh, I'll never get married again!" she admitted to Harper's Bazaar in November 2019. "I love living alone in an empty house."