Jamie Lynn Spears' Daughter Recovering After ATV Crash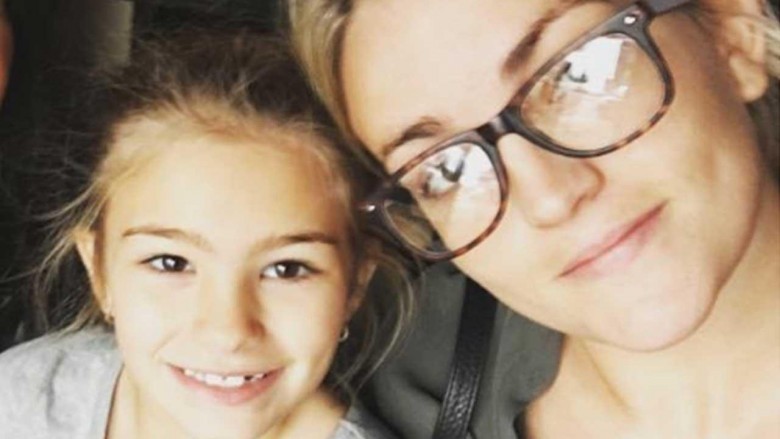 Instagram
Jamie Lynn Spears' daughter, Maddie Aldridge, is recovering from a terrifying ATV accident that occurred on Feb. 5, 2017.
As Nicki Swift previously reported, Maddie, 8, was operating a Polaris off-road vehicle that overturned, submerging her underwater for about two minutes. Reports claimed Spears and her husband, Jamie Watson, rushed over immediately but weren't able to free her from the vehicle's safety belt or netting. Paramedics arrived quickly and airlifted Maddie to a New Orleans hospital, where her condition was described as critical but stable, according to TMZ.
"With her father, mother and stepfather by her side, Maddie regained consciousness mid-day Tuesday, Feb. 7, 2017," the Tangipahoa Parish Sheriff's Department told People via a statement. "She is aware of her surroundings and recognizes those family members who have kept a round-the-clock vigil since the accident." The statement continued, "Doctors were able to remove the ventilator today and she is awake and talking. Maddie continues to receive oxygen and is being monitored closely but it appears that she has not suffered any neurological consequences from the accident."
According to TMZ, Maddie was too young, per the ATV manual, to be driving the vehicle alone. "Never allow a child under age 10 to operate or ride as a passenger in this vehicle," the manual states on the Polaris website. "Children differ in skills, physical abilities and judgment. Please supervise the use of the vehicle at all times. Permit continued use only if you determine that you child has the ability and maturity to operate safely." TMZ also reported that several lawsuits have been filed regarding the vehicles flipping over. Polaris told TMZ in a statement, "The safety of our riders is our absolute top priority. Our thoughts and prayers go out to the family."