Why The Song In The Facebook Groups Commercial Sounds So Familiar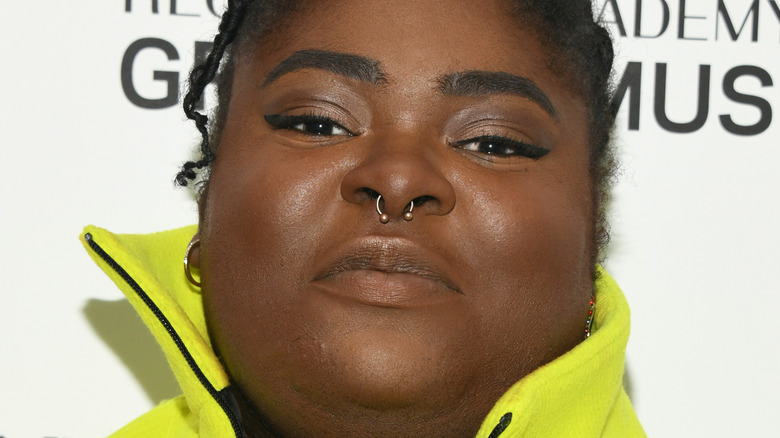 Araya Doheny/Getty Images
In February, Facebook released a commercial for its new Facebook Groups feature that quickly had the internet buzzing. Titled "I AM BEAUTIFUL," the 30-second ad depicts plus-sized, Black, and queer-coded individuals living unapologetically. They're portrayed doing a makeshift runway show in a laundromat, riding horses down the streets of a bustling city, and rollerblading in an empty pool. The actors are happy, smiling, and laughing as Facebook reactions emanate from all around them. The vibe of the commercial is a stark contrast from the democracy-undermining tech conglomerate that Mark Zuckerberg has built. But ... it's fun! Rollerblading! 
While all of this is happening on-screen, a catchy rap song is playing in the background, boasting lyrics that seem perfectly appropriate for its visuals. "And the whole world is conversating 'bout your waistline," its lyrics go, as the ad cuts to a close-up of an actor's waist. "And mental health days make you guilty, 'cause you'll waste time," it continues. Well, if the song sounds familiar, that's probably because you've probably heard it before.
Here's where you may have already heard the tune from Facebook's "I AM BEAUTIFUL" ad. 
"Balencies" has an empowering meaning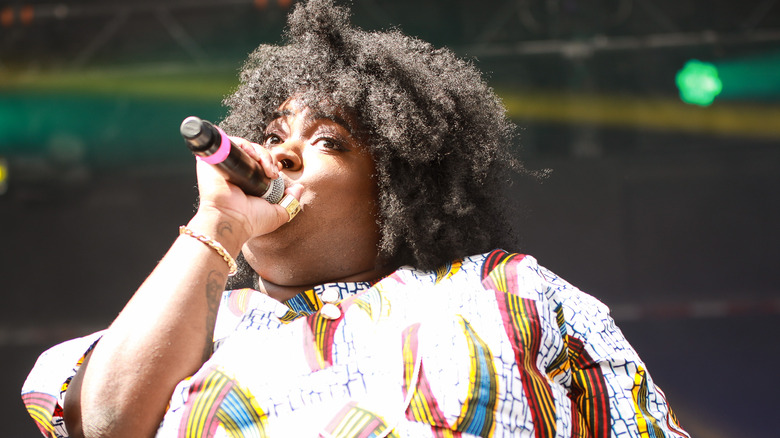 Jason Mendez/Getty Images
The song from Facebook's "I AM BEAUTIFUL" ad is "Balencies" by Chika, an up-and-coming rapper who was nominated for Best New Artist at the 2021 Grammy Awards. "Balencies" begins like many other rap songs, boasting about having designer clothing — in this case, Balenciaga shoes. (You know, "the ones that look like socks.") But then, the tone quickly changes to that of a raw diary entry, in which Chika laments the pressures of fame and money. "How I'm uplifting your whole life but still I hate mine?" she raps, owning her self-doubt with pride.
"At the end of the day, the whole song is me talking about my mental health," Chika told Fast Company. "We kind of lost that sense of self in hip-hop, and we've created characters that people subscribe to. And I don't want to be that person." 
The Alabama rapper's raw vulnerability appears to be paying off. After bursting onto the scene in 2018 with a viral freestyle about Kanye West, Chika released her first official single, "No Squares," the following year. She's since performed on "The Tonight Show Starring Jimmy Fallon," appeared in a Calvin Klein ad, and signed with Warner Records. "It's without a trace of hype to say that Chika is poised to become one of the greatest rappers of her generation," Fast Company wrote. If she stays on her current trajectory, that could surely happen.