Here's What To Expect From Heather Dubrow's Upcoming Series, Seven Year Stitch - Exclusive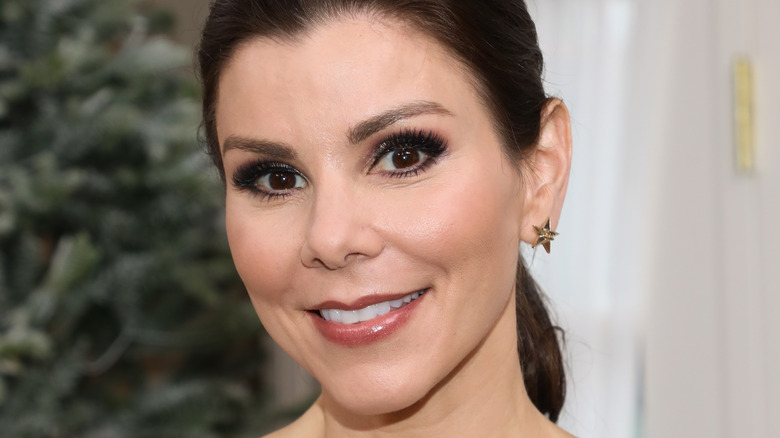 Paul Archuleta/Getty Images
Heather Dubrow spent several seasons on Bravo's "Real Housewives of Orange County" before exiting in 2016. Since then, she's been keeping busy hosting her popular podcast, "Heather Dubrow's World," and keeping up with her family life. 
Other irons in the fire include a new television venture that will team her up with her husband, Dr. Terry Dubrow. As reality TV aficionados well know, not only is Terry a renowned plastic surgeon, he's also one of the stars of E! reality hit "Botched," co-starring with fellow surgeon Dr. Paul Nassif (they also launched their own spinoff, "Botched By Nature").
The new show, initially announced in the summer of 2020, follows the Dubrows as they work with couples approaching their seventh anniversaries, "who are given seven weeks to give their relationship a real and metaphorical facelift." In an exclusive interview with Nicki Swift, Heather spills some tea about the upcoming E! series, "Seven Year Stitch."
Heather Dubrow is teaming up with hubby Dr. Terry Dubrow for a new TV show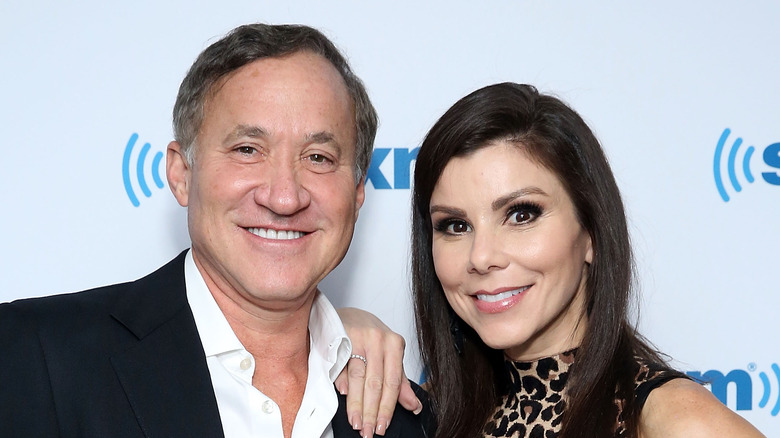 Robin Marchant/Getty Images
According to Heather Dubrow, development on "Seven Year Stitch" had been going full speed ahead, "and then COVID hit. And it really is just not the kind of show that can be done in a pandemic." She explained, "It can't be done over Zoom. It really wouldn't have landed the way it should have. So we've been waiting for the world to open up a little bit. And now we've been given the green light to cast again. And so, it looks like full steam ahead, and we hope to be shooting this summer."
The premise for "Seven Year Stitch," explained Heather, finds them "taking couples who are in that precarious seven year-ish mark, where life has become routine and things start to not look so bright and shiny, and you start to think, 'What did I do? Is this doable, and do I want to be here?'" 
"And we're taking those couples, and we're doing internal/external makeovers on them," Heather continued. "There's a cool twist, which I can't tell you, at the end of the show, but it's fun. It's funny. It's heartwarming. It's sad. I mean, it's everything you can possibly imagine. And we're really excited about it. I don't know if I'm allowed to say, but I know we have an air date." And if the premise of the show alone wasn't enough to be excited about, the excitement for the Dubrows is personal.
The Dubrows had been looking for a TV project they could share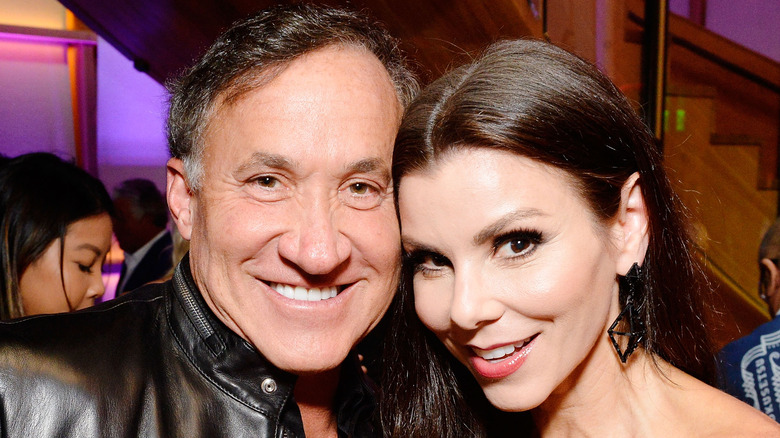 Jerod Harris/Getty Images
Heather Dubrow and husband Terry had been seeking a TV project they could work on together. "Well, so we do a lot of stuff together," Heather explained. "We've written three books together. We've had a skincare line and a supplement line. We always like doing stuff like that together, but we've been looking for something for the last couple of years, last five years, I would say," she continued. "And we pitched a bunch of stuff. We've got close on things, but sometimes it has to do with — you know how it is, it's luck, timing, all of that sort of intersecting. You can pitch the right show at the wrong time, the wrong show at the right — you just never know."
Eventually, the right show came around at the right time. "So what happened was we had actually pitched a similar show to this a few years ago, but Dave Kaplan, our executive producer pitched this one to us, with this really cool hook," she added. "And we went, "Oh, well, that's cool. I like that." And so, he loved it, and here we are."
New episodes of "Heather Dubrow's World" premiere each Thursday and Friday on Podcast One.