Meghan Markle's Makeup Artist Reveals The Moment That 'Changed The World' During The Royal Wedding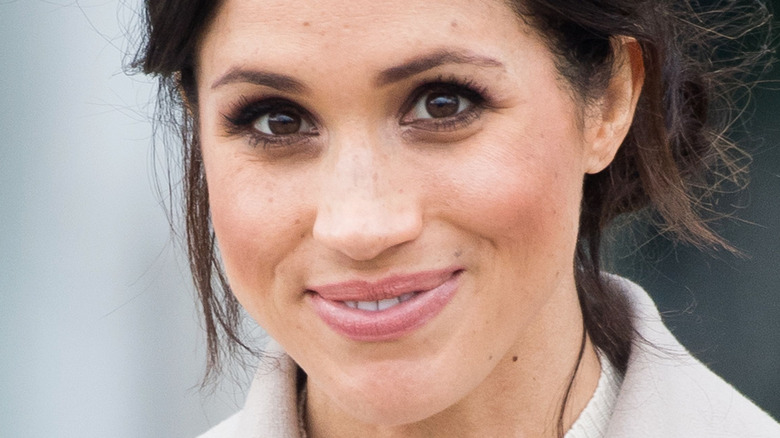 Shutterstock
Meghan Markle and Prince Harry's wedding was one to remember, much like Kate Middleton and Prince William's. As fans will recall, the pair got married on May 19, 2018, at St. George's Chapel. It was a widely-televised event, and people from around the world couldn't stop talking about it. It was like, just for a moment, the entire world stopped and watched the union between an American actor and British royalty. Just the thought of watching it over again sends chills down our spines. 
However, in March 2021, Meghan shared a bombshell revelation in an interview with Oprah (yes, that interview). She told the talk show host that she and Harry had actually wed three days before their televised ceremony, which most people were not aware of. "I was thinking about it, you know our wedding — three days before our wedding, we got married. No one knows that," she confessed, per CBS News. Meghan also noted that her televised wedding was a "spectacle is for the world," but the private ceremony was a "union for us." 
Let's look back at the wedding that we all saw with our very own eyes — and why Meghan's makeup artist said that one moment during the ceremony "changed the world."
Meghan Markle's makeup artist called this particular moment a 'harmony of humanity'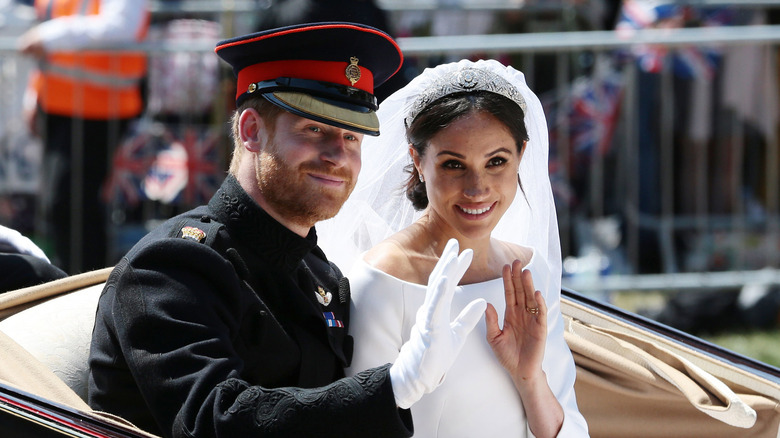 Wpa Pool/Getty Images
In a May 12 interview with People, Meghan Markle's makeup artist, Daniel Martin, spilled the details about doing makeup at such a high-profile event. When asked about the importance of being an Asian-American makeup artist working at the royal event of the year, Martin said he initially just thought that he was "just helping my friend feel ... beautiful and comfortable on her wedding day."
But later that day, when he attended the ceremony at the church and saw such a diverse crowd, it proved to have a profound effect on him. The choir was singing the Ben E. King hit, "Stand By Me," People noted. "That type of music, those voices had never been sung in that church before. The centuries of the family, the centuries of people who started in that church or who had services in that church were predominantly Caucasian," Martin shared. (Meghan is the first biracial member of the royal family in 257 years.) "And then, here's this one moment where this harmony of humanity happened — that completely changed the world at that moment." Martin also reflected on the guests in attendance and realized he was the only Asian-American male at the ceremony. 
As for forever being known as Meghan's makeup artist, he said: "I'm always going to be Meghan's makeup artist for the rest of my life. Which is totally fine because we're friends." How sweet is their relationship?