Demi Lovato's New TV Series Might Surprise You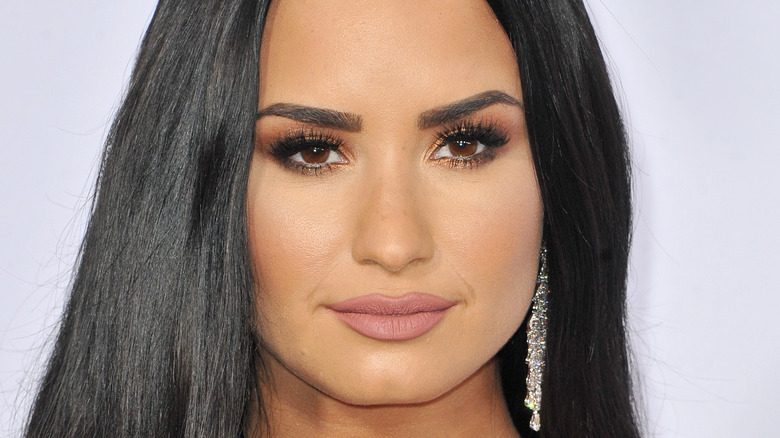 Shutterstock
The year 2021 has been monumental for singer Demi Lovato. The former Disney star made her official comeback to the music scene after suffering a near-fatal overdose due to opioids in 2018. Lovato was minutes away from death after having three strokes and heart attack after six year of sobriety, reported the BBC. She has always been open about her mental health and struggles with substance abuse, and with help from therapy and rehabilitation, she's been able to bring music, joy, and fun to her fans once again.
Lovato kicked off her comeback year with the release of her seventh studio album, "Dancing with the Devil... the Art of Starting Over," in April. The album was also followed by a documentary series that premiered on YouTube titled "Demi Lovato: Dancing with the Devil," which explored her healing process as well as her journey to the latest album, reported Rolling Stone.
And now, Lovato has an entirely new venture that's exploring one of her favorite topics ... aliens!
Demi Lovato is exploring her fascination with all things extraterrestrial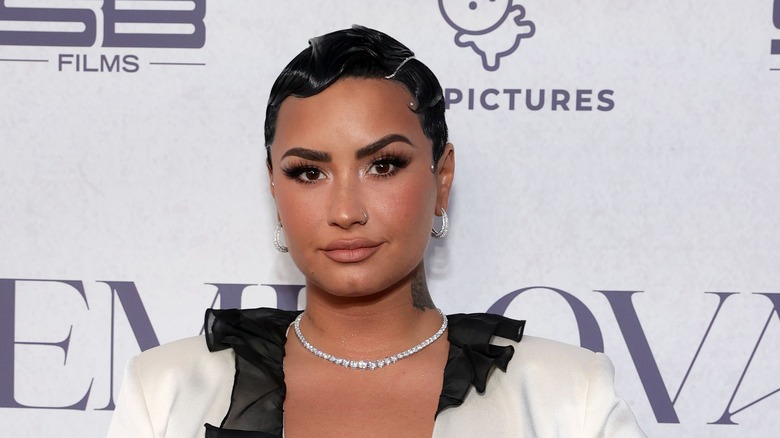 Rich Fury/Getty Images
Demi Lovato has a new documentary series in the works! Turning away from the "Dancing with the Devil" YouTube series that documented her struggle with substance abuse and her latest studio album, Lovato's latest series is all about the extraterrestrial. On her new show called "Unidentified with Demi Lovato," the singer-songwriter explores all things aliens with friends and experts alike. The unscripted series on NBC's Peacock streaming service "follows Demi and her skeptical best friend, Matthew, and her sister, Dallas, as they attempt to uncover the truth about the UFO phenomena," a press release stated (via E! News).
For dedicated fans of the two-time Grammy-nominated artist, a docu-series about aliens isn't that surprising. Lovato has revealed that she's a "true believer" in whatever's out there in the universe before, according to the press release. "I know that they're real," Lovato stated when prompted about aliens on "Late Night with Seth Meyers." "How self-centered would we be as humans to believe that we are the only living things in the universe?"
"Unidentified with Demi Lovato" is sure to be a fun watch, with Lovato exploring extraterrestrial conspiracies with experts and eyewitnesses on a show that promises to "uncover secret government reports and conduct tests at known UFO hot spots." See, the show isn't about Lovato questioning the universe. It's to display "that not only are there intelligent beings beyond Earth but that they are already here!"