What Joshua Bassett And Olivia Rodrigo's Relationship Is Like Today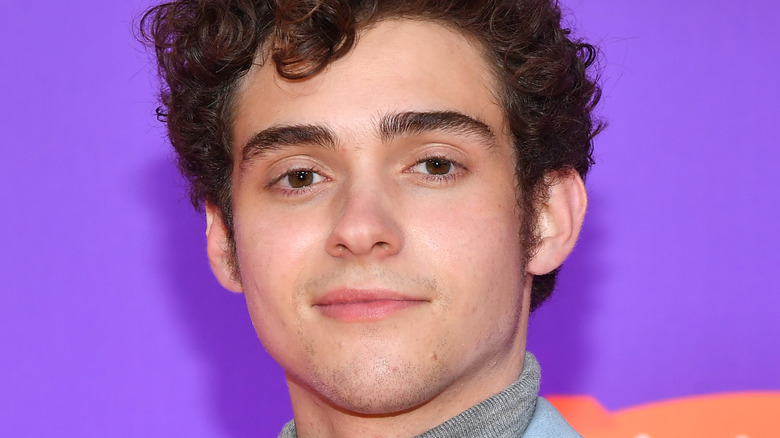 Amy Sussman/kca2021/Getty Images
With "High School Musical: The Musical: The Series" returning for Season 2 on Disney+ on May 14, fans are wondering how stars Joshua Bassett and Olivia Rodrigo are faring off-screen since the debut of the latter's blockbuster January single, "Drivers License." The song, which debuted at No. 1 and subsequently broke all of the records, as The New York Times reported, was heavily rumored to be about a love triangle between Rodrigo, Bassett, and another Disney star, Sabrina Carpenter.
Bassett threw a casual wrench into the works of said-love triangle in May by making a surprise revelation about his sexuality. In a fan Q&A video by Clevver News, he praised pop star Harry Styles (of all things). "Who doesn't think Harry Styles is cool? Also, he's hot, ya know?" Bassett remarked, then adding, "I guess this is, um, this is also my coming out video." Okay, disarmingly sweet way to win back the narrative! 
Disney+ is promising that "wigs are snatched, loyalties are tested, and ballads are belted" on Season 2, per the show's description. That includes an already-teased duet between the onscreen lovers played by Bassett and Rodrigo in the premiere episode. Will life reveal itself to imitate art in this instance, with the two working things out? Find out if the two stars are copacetic heading into their next "HSTMTS" adventure ... down in slide two!
Joshua Bassett and Olivia Rodrigo are not "sour"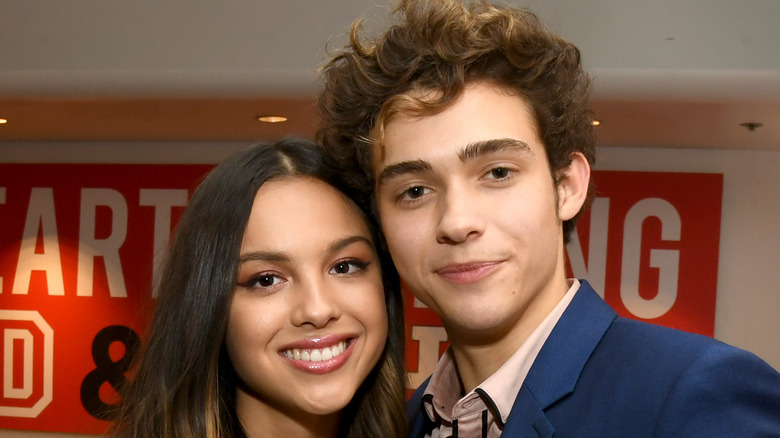 Kevin Winter/Getty Images
All signs point to "High School Musical: The Musical: The Series" co-stars Joshua Bassett and Olivia Rodrigo being, at the very least, friends. When Rodrigo released her second single, "Deja Vu," off her May debut album "SOUR" at No. 4 on the Billboard charts, Bassett was fast to the punch with the praise. "SUUUUUUPER late on this but I love this song so much, Olivia... The world better watch out for the album," he captioned an Instagram story video of him jamming to the tune, per Cosmopolitan.
In February, Bassett took a major step toward silencing distracting rumors involving rumored girlfriend Carpenter. Despite fans understandably awaiting the duet "We Both Know" with Carpenter on Bassett's self-titled debut EP, he pulled the track before it was released in March, as Seventeen reported. "I didn't want my EP to be overshadowed by some other narrative that people were trying to make," the singer-actor told Billboard (via Seventeen). 
Furthermore, Bassett played it cool in March when Buzzfeed inquired about the "Drivers License"-related drama surrounding him and the two ladies. "I get it," Bassett answered. "I get why people are asking about that stuff—but it doesn't really get to me." Adding that he was "proud" of Rodrigo's success, Bassett also stated, "I really couldn't be mad at the situation." That sure is sweet of him, but it also coyly failed to confirm nor deny rumors — well-played, sir! For now, these two seem cool.