Here's How Much Olivia Munn Is Actually Worth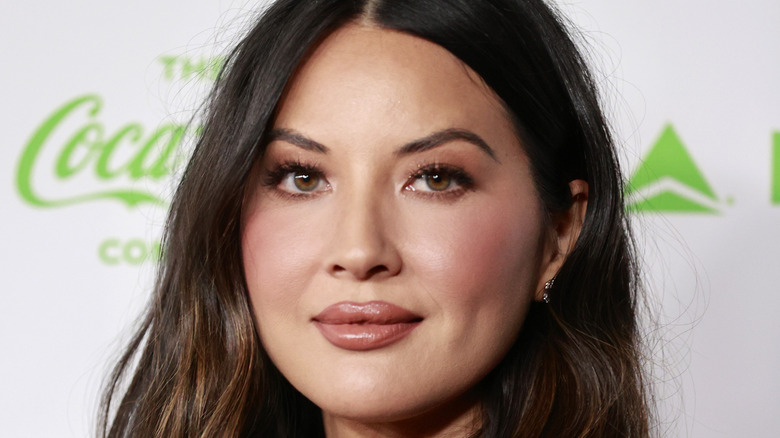 Emma Mcintyre/Getty Images
Olivia Munn is one of those celebrities whose acting career often feels eclipsed by their presence in the tabloid circuit and on social media. Her most notable work to date — an impressive series-long arc as the economist Sloan Sabbith on Aaron Sorkin's HBO smash "The Newsroom" — occurred seven years ago. Since then, she has made comic readers' dream come to life as the sexy psychic superhero Psylocke (complete with purple latex leotard) in 2016's "X-Men Apocalypse" — a role that barely had lines in a movie widely panned by critics.
Still, one would be hard-pressed to read a celebrity news outlet or open up their Instagram and not see Munn's name flutter across their screen. Her three-year relationship with NFL quarterback Aaron Rodgers had even caused widespread reports, like this 2017 Us Weekly article, she was behind his estrangement from his family (a rumor Munn has categorically denied). When she's not making tabloid headlines for her romantic life, she does so for chiming in on the social cause du jour. She drew controversy in 2019 for penning an essay posted on Twitter calling fashion blog GoFugYourself sexist for critiquing her past outfits. As Slate opined, Munn writing that a small, female-run business (and "one of the least-mean fashion sites on the Internet") "shouldn't get away with spewing vitriol" was odd and bordered on bullying. Touchy! 
Perhaps Munn can have the last laugh with her bankroll, though. Let's find out how much the actor is really worth in 2021. 
Olivia Munn earned millions from clever investments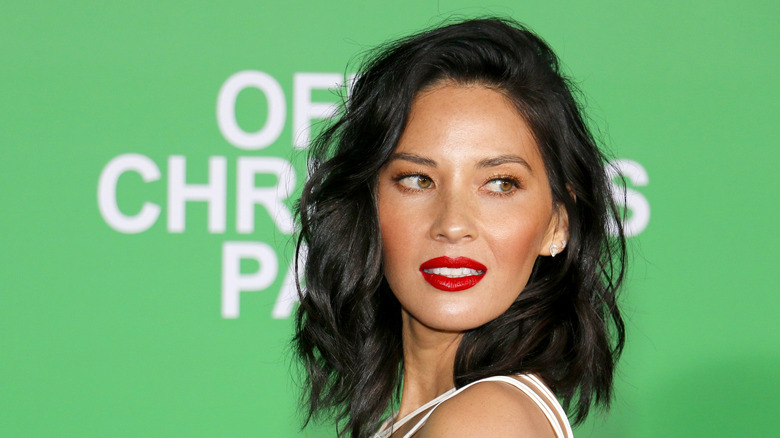 Shutterstock
Celebrity Net Worth reported Olivia Munn's net worth in 2021 at roughly $25 million, a seemingly high figure if one were to look at her filmography alone. Aside from "X-Men: Apocalypse," "The Newsroom," and her breakout gig hosting G4 Network's "Attack of the Show," Munn has largely appeared in low-budget flicks like 2018's "The Predator" (which, at $88 million per Forbes, had a lackluster budget given its franchise recognition) or one-episode appearances on TV shows.
As it turns out, Munn's real dollars come from smart business investments in trending startups. At Forbes' inaugural "Under 30 Summit" in 2019, Munn was revealed to have invested in a diverse plethora of companies like Uber, Wag, Skinny Dip Almonds, and Bulletproof Coffee. Although the ride-sharing app is a titan now, Uber was small and private when Munn invested at a $290 million valuation. "When Uber was brought to me I didn't know what it was. I like to go towards brands I feel are disruptive or are creating a new space," Munn told Forbes. The star's investing savvy even earned her the role of "creative strategist" with the dog-walking app, Wag. "If I can find a need in [it], I will invest," she shared, revealing that she knew Bulletproof Coffee was another one to back when "so many people In Los Angeles who I didn't think cared about this stuff were doing it." If acting doesn't pan out, Munn certainly has a fantastic backup career.