Aaron Rodgers Isn't Sure Which Of His Family Members Will Attend His Wedding. Here's Why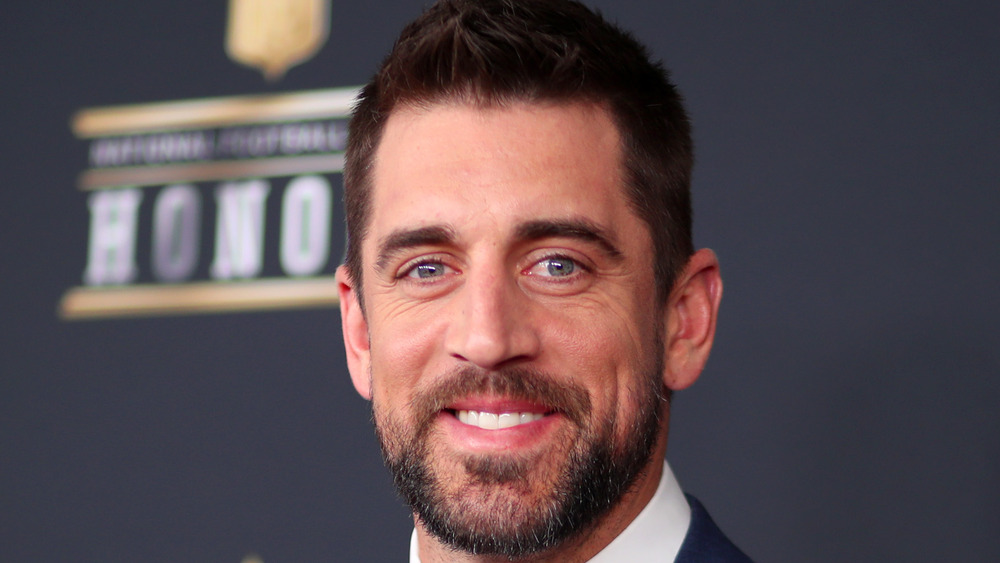 Christopher Polk/Getty Images
Aaron Rodgers and Shailene Woodley began their first quarter of 2021 with a bang. After sparking dating rumors previously, the couple announced their engagement in February 2021. Although the two are reportedly "excited for this next chapter of their lives," there still seems to be a caveat the two have to face in regards to their wedding.
A source told Us Weekly in early April 2021 that the Green Bay Packers quarterback has a few important decisions to make about the wedding. "Aaron is still thinking about which family members to invite. It's something that's weighing heavily on him," the source told the publication. "It'll for sure be a special day and it would be wrong of him to not invite his family, but everyone is aware of their strained relationship and knows that [those] problems aren't going to get fixed in one day. Whether they decide to come [is] up to them."
Rodgers' relationship with his family hasn't been the easiest, as his tense family dynamic has made headlines previously. Here's why.
Aaron Rodgers has a complicated relationship with his family members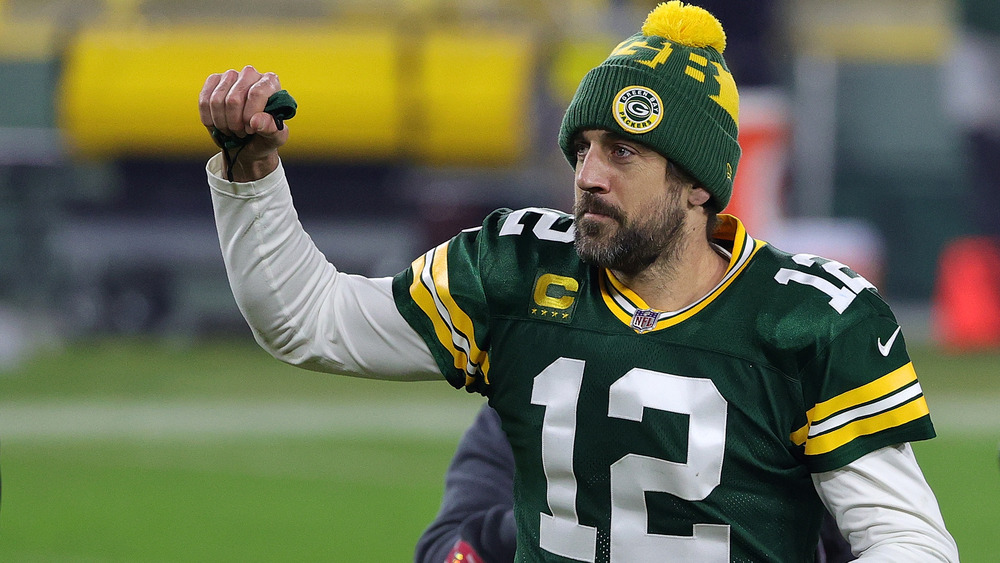 Stacy Revere/Getty Images
No one family is perfect, as we all encounter ups and downs with our loved ones. Aaron Rodgers' family dynamic is no different. The NFL star is the second eldest of his three siblings, per Us Weekly. His youngest brother, Jordan Rodgers, previously spoke out about their relationship when he appeared on season 12 of The Bachelorette in 2016.
"Me and Aaron don't really have that much of a relationship. It's just kind of the way he's chosen to do life and I've chosen to stay close with my family and my parents and my brother," Jason told his now-fiancée JoJo Fletcher on the show (via Us Weekly). "[...] I love him and I can't imagine what it's like to be in his shoes and have the pressure he has, the demands from people that he has. Don't have hard feelings against him, it's just how things go right now."
Rodgers' ex-girlfriend of three years, Olivia Munn, has also spoken out about his complicated relationship with his family. "I do believe that family and fame and success can be really complicated if their dreams are connected to your success," The X-Men actress told Andy Cohen on his Sirius XM series in 2018 (via Entertainment Tonight). "I don't think either side of the road is clean, but I do think it's not OK when you try to stand on someone's shoulders and then throw dirt in their face, which is what I think they did with him."