What Is Gayle King's Net Worth?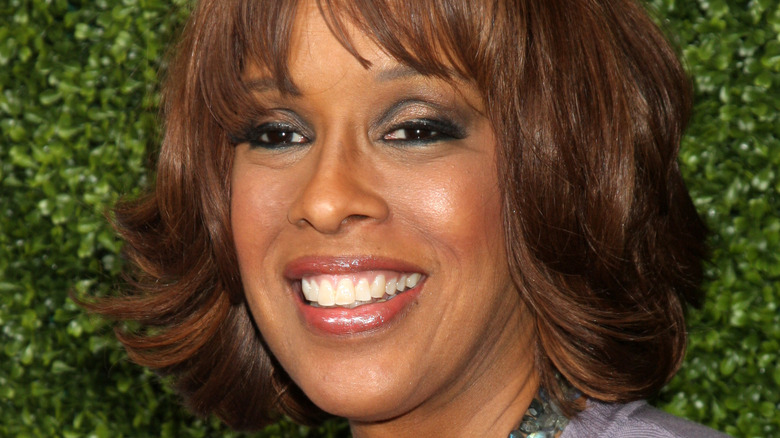 Shutterstock
Gayle King has become much more than simply Oprah Winfrey's best friend, and as a result, she's built up an impressive net worth. The television personality and journalist didn't set her sights on this kind of fame and wealth when she was younger, though.
King was born in Chevy Chase, Maryland. She had three younger sisters, and the entire family lived in Turkey throughout part of her childhood due to her father's work for the United States government as an engineer, per The New York Times. The family's life there was rather luxurious, as they enjoyed a pool and had a housekeeper.
King attended the University of Maryland, and her degree was in sociology and psychology. She never planned on ending up on TV, though, as she explained in a piece for USA Today.
"I majored in psychology, so I never really intended to be in television," King explained. "I thought I would be good in psychology — that I'd have a practice where I would listen to problems all day long. I was going to do that or law school," she added. Ultimately, however, she headed in a different direction and an entry-level job eventually turned into a high-profile television career — with a high net worth to match. 
A surprising shift in career plans led to a big fortune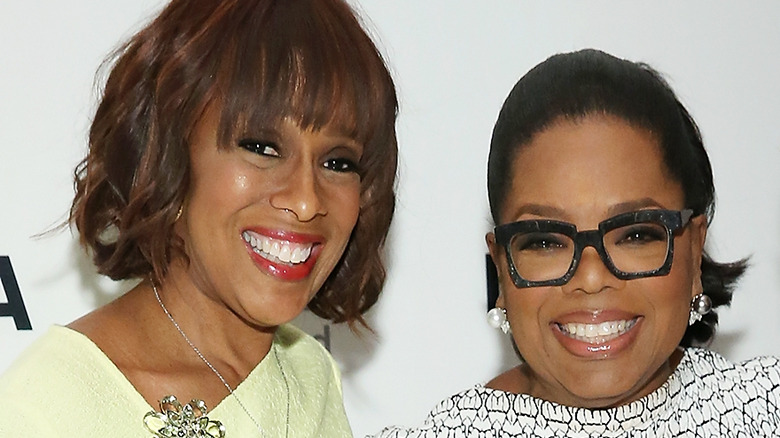 Monica Schipper/Getty Images
During college, Gayle King worked for a television station and she was quickly "hooked," even though "it was really by accident," she detailed in USA Today. She met Oprah Winfrey while working at a station in Baltimore, per The New York Times, and worked in both Missouri and Washington, D.C. before settling in Connecticut, per CBS News. King shared in Elle she received an offer with O: The Oprah Magazine after 18 years in Hartford, and she ended up loving it.
King joined "CBS This Morning" in 2011 after Winfrey encouraged her to go for it. She juggled both The Oprah Magazine and "CBS This Morning," and as Celebrity Net Worth detailed, it paid off, with a net worth estimated to be $40 million.
She's clearly developed an appreciation for the finer things in life now. She lives in an apartment on the Upper West Side in New York, and a recent Instagram post showed it's filled with beautiful works of art. She told USA Today she loved a safari she took in Botswana. She's spent Christmas holidays at Winfrey's home in Hawaii and even vacationed in Tahiti on David Geffen's yacht with Bruce Springsteen, Tom Hanks, and the Obamas. King told Forbes her ultimate vacation is a yacht, and "I hope to one day charter a yacht in Europe and take my family and treat them." However, she joked she's not "anywhere close to that yet" and needed "to work a few more years."