Here's How Much Ozuna Is Actually Worth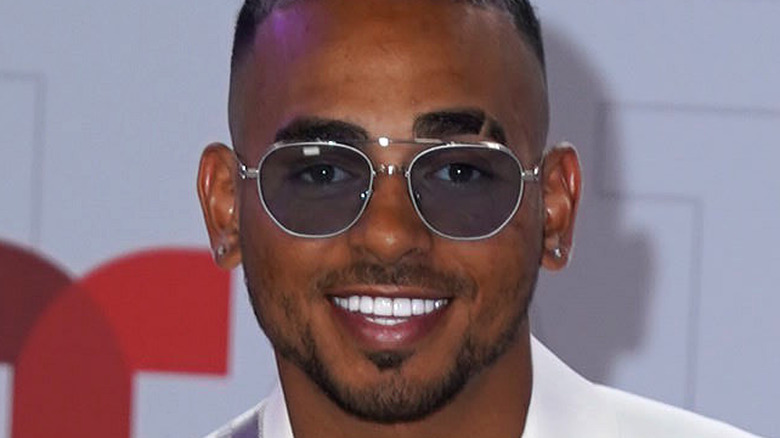 Sergi Alexander/Getty Images
Lately, it seems like everywhere we turn we're seeing or hearing singer and musician Ozuna. At 29, Juan Carlos Ozuna Rosado has been making music for more than half his life. The Puerto Rican singer started making music when he was 12. To date, he's sold more than 15 million records and is consistently one of the best-selling Latin music artists. That said, his genre is hard to nail down. Sure, it's Reggaeton. But it's also trap, and he's dabbled in reggae, bachata, and moombahton through collaborations with other artists, per The New York Times.
Ozuna seems to be blown away by his fame and just how fast he blew up. It all happened with a little help from YouTube. "I put on YouTube one single and, in 20 hours, have five million, six million people," he told the Times, explaining that it's somewhat intimidating. "In one month, I have 100 million. In one year, one billion. It's too much." Fun fact: Ozuna has the record for the most one billion-view videos on YouTube of any artist, according to Billboard.
Ozuna's latest solo album was released in September 2020 and it was his fourth consecutive album to debut at number one on the Latin Music Charts, per Billboard. As you can probably guess, all of this success has lined his wallet pretty handsomely.
Ozuna is called the "New King of Reggaeton" for a reason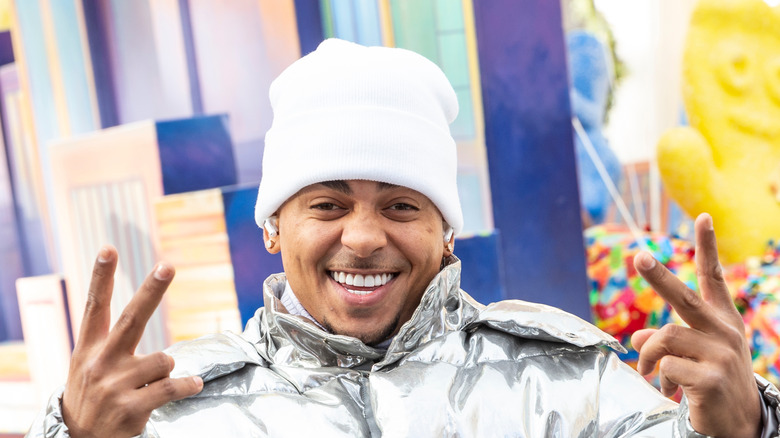 Shutterstock
Ozuna made his debut with the song "Imaginado" in 2012, per the New York Times. In the time leading up to the release of his first album, he had eight singles on the Billboard Hot Latin Song chart at the same time. "Odisea" was released on April 11, 2016, and spent 46 weeks at the top of the charts. This success was followed by a string of more success; he released the albums "Aura" in 2018, "Nibiru" in 2019, "ENOC" in 2020, and the collaboration "Los Dioses" with Anuel AA in 2021. His subsequent albums (and the tours to support them) have kept Ozuna's fan base growing alongside his net worth.
This notoriety has come with some grim pitfalls, though. In 2017, Ozuna was blackmailed by the now-late trap singer Kevin Fret, who claimed to have a video of a teenage Ozuna performing a sex act. Fret demanded cash to keep the video from the media. Ozuna paid Fret $50,000, per El Nueva Dia, per Rolling Stone, before contacting the FBI and Miami Police Department.
Ozuna doesn't want to remain in the spotlight forever. As he told the Times, he'd prefer to make all his money now and then go live a normal life with his wife and two kids. He's diversified his portfolio with investments in a restaurant and other businesses and tries "to be conservative with his money." With his $15 million net worth (per Money Inc), he should be able to make it last.